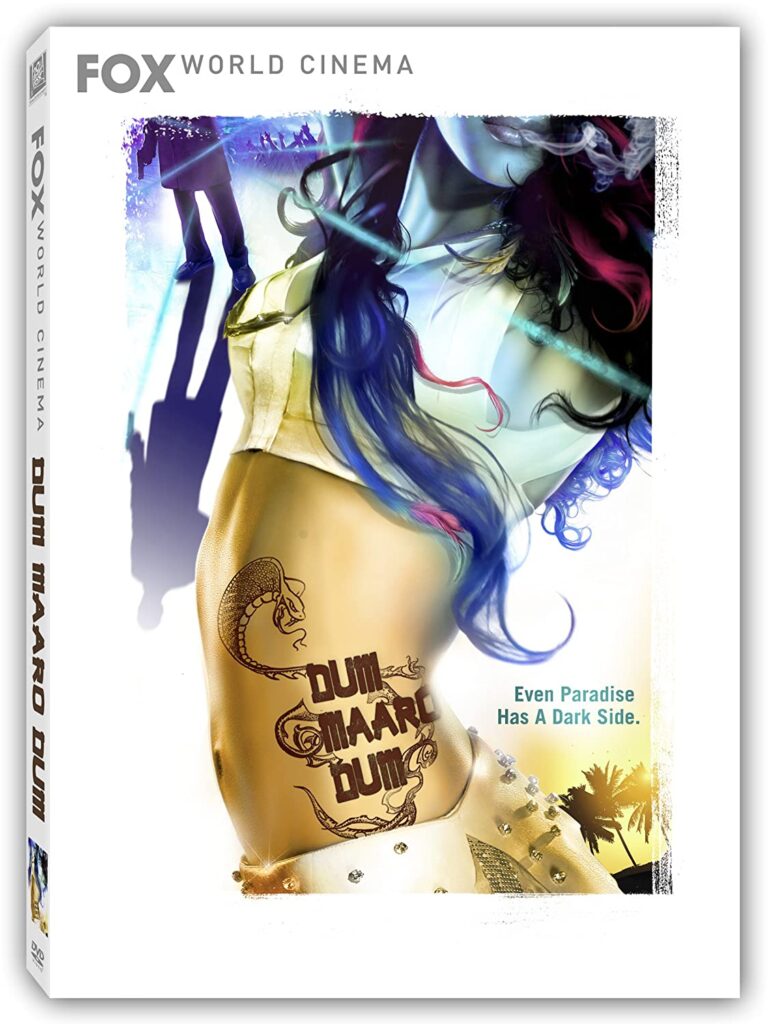 Goa. Just the name conjures up images of sunkissed Indian beachside bliss for electronic dance music fans around the world, but as we learn in this gripping thriller there's also a criminal underworld at play. That crime element is largely fueled by the drug trade, because those international party people on the beach aren't just high on life. When an innocent college-bound youth gets enlisted as a drug mule, a fiery policeman crosses his path and triggers a war with the local crime kingpin. The subject matter is a nice departure from the Bollywood norm of overblown romantic musicals, but don't worry, there are still some musical interludes in spite of the deadly plot.
Veteran star Abhishek Bachchan heads the cast as the previously corrupt cop fighting for redemption, so far outclassing the rest of the less experienced cast that he easily steals the film. His character had no qualms about being a dirty cop until five years earlier when a drug-related car accident ended the lives of his wife and child. Now he's on a legally sanctioned mission of revenge against the drug kingpin, taking no prisoners in his violent quest. That kingpin has important government allies and is recognized as a pillar of the community, even while he's systematically destroying it with his illicit business.
The film presents the story in a format of interlocking character studies, starting with the college kid until he intersects with the cop, then the kingpin, as well as a young local musician and the gorgeous girl her loves. All of their lives are heavily impacted by the drug trade, and while we get more back story than we need with some of them, particularly the college kid, it's still an intriguing approach to plot development that elevates the film above a typical crime story. Director Rohan Sippy keeps the story relatively tight, limiting the film to just over two hours and ending things well before it wears out its welcome.
As for the music, the film doesn't suddenly fade to elaborate musical numbers with dozens of traditionally-garbed dancers, instead maintaining the serious tone of the film with a couple of rough and rugged rap songs (one by Bachchan) as well as a guitar song or two from the dreamy young musician. The songs are all more at home in the club than in granny's living room, and while they don't really move the plot forward they also don't seem too out of place in the overall production.
Dum Maaro Dum is now available on DVD and digital download. The DVD's sole bonus feature is a 45-minute behind-the-scenes featurette.