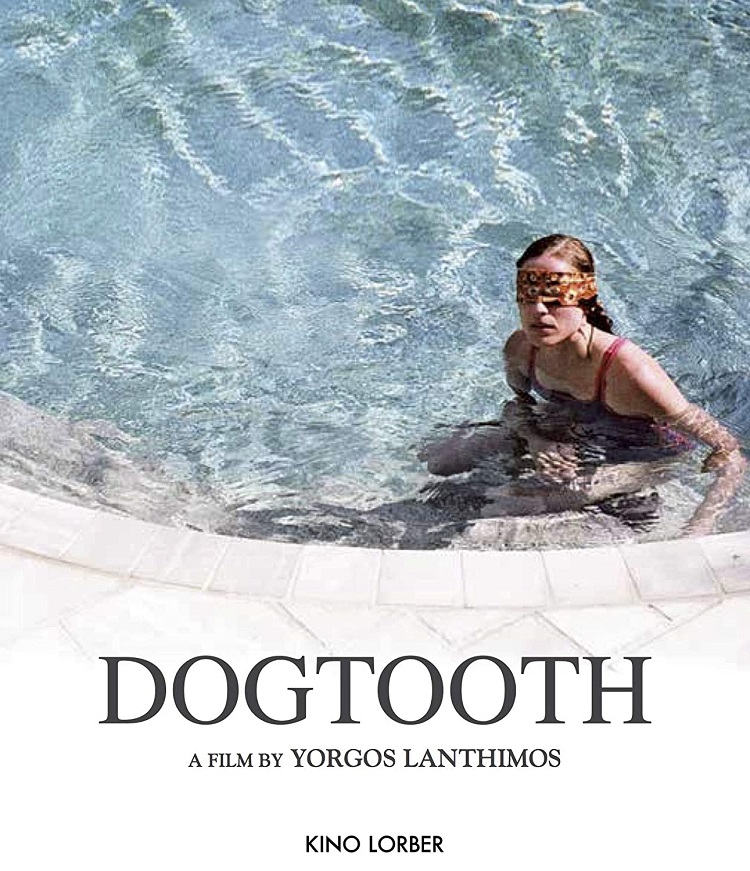 Acclaimed Greek director Yorgos Lanthimos has become one of the most idiosyncratic directors working today. With such unclassifibly original films including The Lobster, The Killing of a Sacred Deer, and Alps, it's clear that he has the ability to make audiences squirm with either weird humor or absolute horror. However, none come more shocking and transgressive than his 2009 breakthrough, Dogtooth, which takes the theme of bad parenting to an all-time high.
An Academy Award nominee for Best Foreign Language Film, the film tells the story of an unscrupulos father (Christos Stergioglou), along with his wife (Michele Valley), trying to "protect" their three children (Angeliki Papoulia, Christos Passalis, and the late Mary Tsoni) from the outside world, which they believe is dangerous and totally wrong for them. For the three unnamed siblings, their home is transformed into a claustrophobic whirlwind of cultural poverty and bizarre rituals. Sometimes, when they do something right, they get stickers and the choice of a family activity. When they do wrong, they endure punishments such as humiliation, and mental/physical abuse.
The family's modified reality begins to crumble when the father routinely brings home a female security guard (Anna Kalaitzidou) for the son to have sex with, and she gets out of line, especially where the eldest daughter is concerned. After the woman is out of the picture, no one else is allowed in the home, and this causes the eldest to be forced to have sex with own her brother. For her, things become too much, and she bashes her jaw, which causes her to lose a tooth. That tooth (the "dogtooth" that allows you to leave home after it falls out) becomes her savior. She runs away, leaves her two siblings, and hides in the trunk of her father's car. The last shot is the trunk, which is ambiguous because you don't know if she's going to change her mind and go home, or get out of the trunk and run for dear life.
Either you get it or you don't, but I think the message is obvious: sometimes parents don't always know best. I'm going to go out on a limb and say that I really dug this film. I don't know if Lanthimos intended to offend his viewers, but if he did, he definitely succeeded. He and the film go for the jugular, and the audience is definitely left scathed and unsettled. I love when filmmakers push the boundaries and not apologize for it. That is the essence of true, realistic cinema; a type of cinema that tells the truth, no matter how sinister or unsavory it may actually be. For that and many other reasons, Lanthimos has become one of my new favorite directors.
The new special edition from Kino includes special features such as a new audio commentary with stars Papoulia and Passalis; a new conversation between Lanthimos and critic Kent Jones (courtesy of Film at Lincoln Center); archival interview with Lanthimos; deleted scenes; and trailers (one for the film, and the other for Alps). It also includes a reversible cover featuring the original poster.
I think this is a film that I will try to continue to revisit and every now and then. For all of its disquieting subject matter, its really about a certain way of life that usually goes unseen but is also not-so farfetched. It's how some families operate, for better or much, much worse.