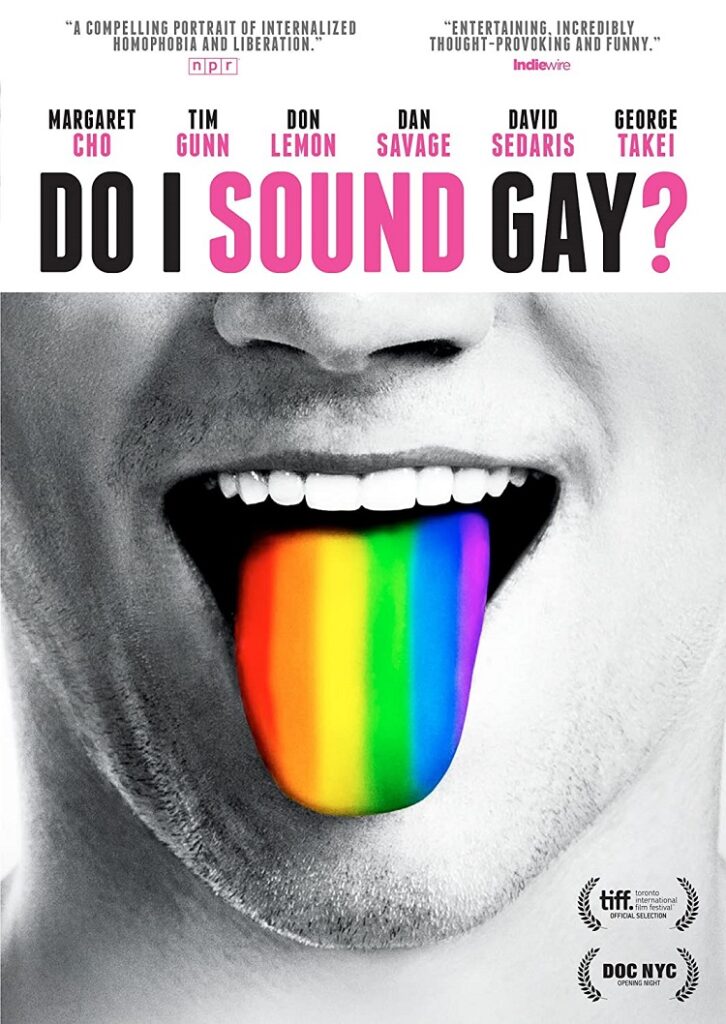 There have been many documentaries about the depiction of the gay stereotype, such as The Celluoid Closet and Word Is Out. They showcased not just how the LGBT community was depicted since the 1920s, but how gays and lesbians live and continue to do so. Some are very funny (Alec Mapa: Baby Daddy), but there are others that are really serious and often tragic (The Times of Harvey Milk, The Case Against 8). However, David Thorpe's Do I Sound Gay? is a mixture of the two, in which he explores the the history of the "gay voice".
After breaking up with his boyfriend, Thorpe takes the viewer on a humorous, but sometimes painful journey to discovering how really "gay" the voice can be, especially his own. As he struggles on trying the process of "straightening" out his voice, because he believes that people will not take you seriously if your voice sounds different than it should, he learns that other gay men – close friends, celebrities, and total strangers feel strange about their own gay-sounding voices as well. This process becomes even more important as we witness clips of an awful Rush Limbaugh rant and a local news story about a horrific anti-gay beating of a young gay teenager who was savagely bullied while classmates looked on and didn't say anything. Shocking truths reveal that after interviewing fellow gay men in New York, where he lives, Thorpe finds out that even they are ostracized by other gay men because of their effeminate voices.
During the journey, he takes steps that will eventually make him stronger: seeking the help of two famous linguists to expose the myths and facts about "sounding gay". Archive footage from pop-culture icons such as Liberace and Paul Lynch influence him to consider his sense of self while revisting his past with former classmates and friends. With the help and wisdom of famous LGBT celebrities like Tim Gunn, Dan Savage, David Sedaris, and George Takei, he successfuly begins to put the pieces of his vocal anxiety together.
In the end, his discovers that his voice is what makes the man that he is. It is an accurate suggestion that in order to be true to yourself, you must find the courage to accept everything that completes you, including your voice, no matter how high or low, or how gay or straight it is. This is the way to eventually and personally understand the uniqueness and strength in you.
What I loved about this documentary is that Thorpe didn't take the common approach to telling his story and the stories of other gay and lesbian individuals, he gives the subject matter an uncommon and taboo-breaking relevance that should be explored more often. It is not your typical LGBT documentary; it makes you laugh, cry and really think truthfully what its like to be a gay, lesbian, bisexual, or transgendered person from their point-of-view. In my opinion, it is a must see.