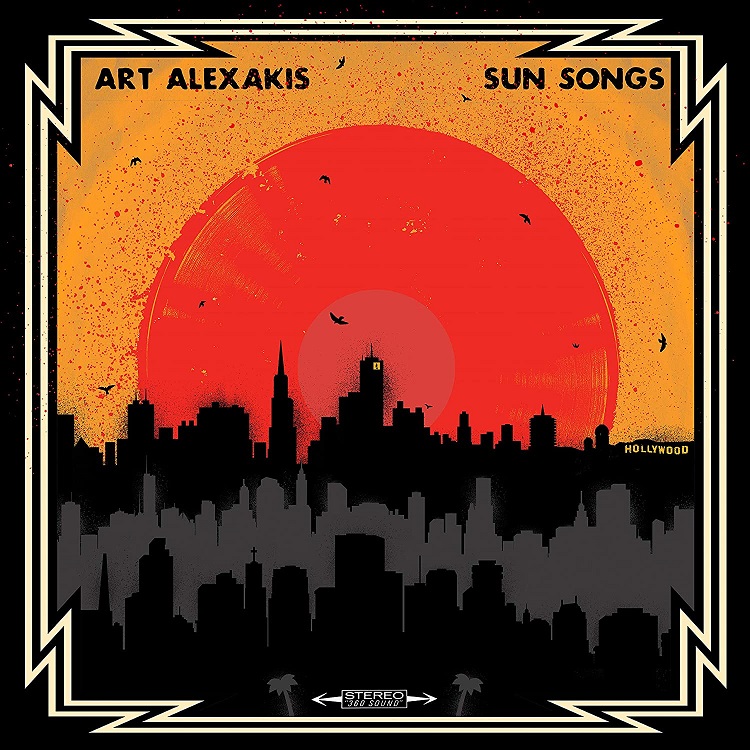 I've been an Everclear fan since the beginning. I have all the albums, a ton of rare singles, and even some bootlegs. I've also had the opportunity to see Art Alexakis play solo a number of times. His songs, energy, and passion for music never disappoint and Alexakis's solo show on November 15th at the Wayfarer in Costa Mesa, CA was no exception.
On tour to support his new solo album Sun Songs, Alexakis played a wonderful mixture of old and new songs, popular and deep cuts, band and solo work. He took his Wayfarer audience through an intimate evening of songs interspersed with personal stories and anecdotes. After the main body of the set, Alexakis took a short break and returned to the stage to take requests and answer questions. It is something I have seen him do previously, but it is always a treat. Then he stayed and met with fans at the merch table. Another consistent move from him that means the world to his fans.
The new album, Sun Songs is a wonderful collection of new work that highlights Alexakis's talent as both a songwriter and a musician. As always, the songs are personal, reflective, and don't pull any punches. Alexakis is an incredible lyricist and these new songs reflect that as he continues to navigate all life throws at him, including an MS diagnosis three years ago. While Alexakis has been more public about his diagnosis, it was clear that he has no intention of slowing down. Outside of a solid and stunning evening of music, he also announced that Everclear would hit the road in 2020 to celebrate the 20th anniversary of Songs From An American Movie: Volume 1.
If you have a chance, go catch Alexakis on this solo tour. And if you haven't already, buy your copy of Sun Songs. My personal favorites from the album are "Sing Away" and "Line in the Sand." The album is available now wherever you buy or stream your music.