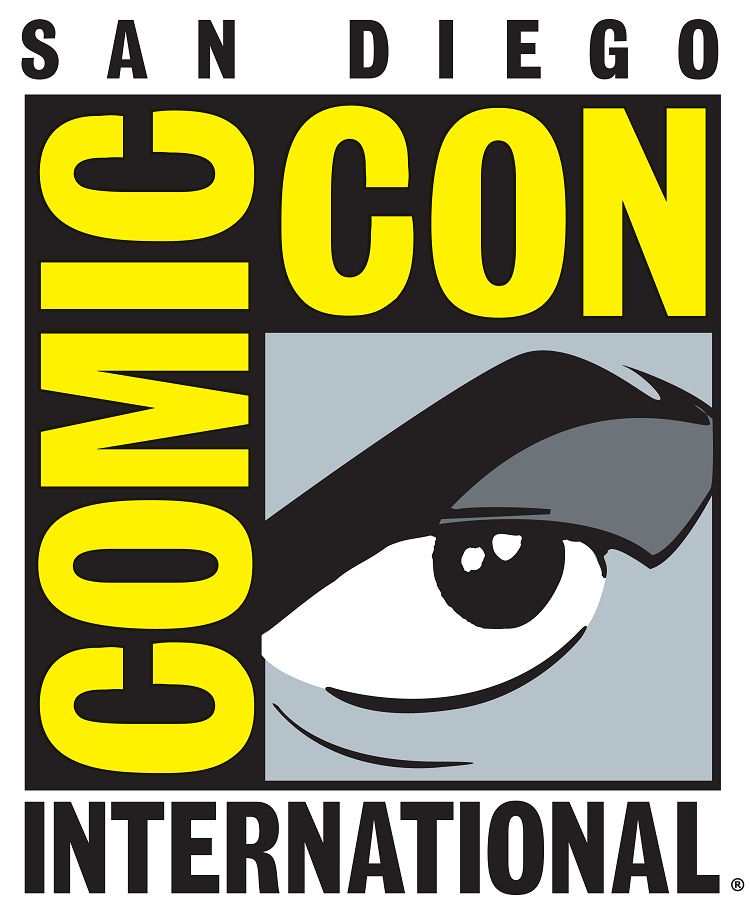 Previously when going over convention schedules to create articles like this, my intention is to attend most, if not all, my top picks of the day even though I know various circumstances can and will affect my plans. With this lineup, the programmers have done a great job because they have made choosing what to see tough as a number of intriguing panels have time conflicts.
The Early SDCC El Cortez Hotel Years – 2:00 PM – 3:00 PM – Room 23ABC
As we mark the 50th Anniversary of the first con to be held at the San Diego El Cortez Hotel, come and hear interesting, humorous, and amazing stories from the people who were there during those magical early years. Panelists: Mike Towry (SDCC founder), Jackie Estrada (Eisner Awards administrator, has attended every SDCC), Scott Smith (SDCC's media department creator & former board member), Clayton Moore (artist and former SDCC committee member), Milt Gray (animator and guest at the 1972 SDCC). Paul Sammon (author and director), and Greg Koudoulian (long-time SDCC attendee and friend of George Clayton Johnson).
I am a big history fan so hearing firsthand accounts of the con's early days should be a real treat.
1982: Greatest Geek Year Ever First Look – 3:00 PM – 4:00 PM – Room 5AB
Get an exclusive sneak preview of the eagerly anticipated feature documentary about the incredible films of 1982, featuring Ron Howard, JoBeth Williams, Roger Corman, William Shatner, John Sayles, Amy Heckerling, Marc Singer, Henry Winkler, Keith David, Cameron Crowe, Sean Young, and over 100 more stars, directors, writers, producers, and critics. The documentary takes you back to the greatest geek year ever, featuring exclusive clips covering movies from Blade Runner to The Beastmaster, Star Trek: The Wrath Of Khan to Poltergeist, Firefox to First Blood, The Thing to Tron, Dark Crystal to Diner, Fast Times to Forbidden World, and of course, Megaforce. Film critic Scott "Movie" Mantz joins producers Mark A. Altman ( Free Enterprise, The Librarians, Castle) and Thomas P. Vitale ( Pandora, Slasher) and director Roger Lay Jr. ( Aliens Ate My Homework, Remembering Rod Serling) as they take you back four decades to remind you that the good guys always win . . . even in the '80s.
As a Gen-Xer who was 14/15 at the time, this year of movies was formative to my young mind. But I don't need the sneak peek as I am already sold on seeing this, so maybe I'll attend…
Spotlight on the Hernandez Brothers: Love and Rockets 40th Anniversary – 3:00 PM – 4:00 PM – Room 25ABC
Award-winning artists Gilbert Hernandez and Jaime Hernandez discuss 40 years of creating their iconic comics series. They'll be joined in conversation by Carol Hernandez (photographer and actress) as they talk comics, the punk scene, and creating art over the decades.
Although I have not read their books, I am well aware of them and their creators, so getting to hear them speak on their ruby anniversary would be a real treat. But if I stay for the previous panel, I'll be guaranteed a seat for…
Inglorious Treksperts Live: Khan You Dig It? – 4:00 PM – 5:00 PM – Room 5AB
The hosts of the hit Star Trek podcast TrekMovie (hailed as the "Best Star Trek podcast of 2021") return to Comic-Con with a 40th anniversary salute to the most spectacular Trek of all, Star Trek: The Wrath of Khan. They break down all the Trek II scripts that were never produced, including Gene Roddenberry's infamous battle between Kirk, the Klingons, and JFK (yes, that JFK!) and Sam Peeple's Khan-less combat with the villainous Sojin and Moray and the crew of the Enterprise. Featuring Inglorious Treksperts hosts Mark A. Altman (author, Star Trek, The Fifty-Year Mission; writer/producer, Free Enterprise), Daren Dochterman (visual effects producer, Star Trek: The Motion Picture—Director's Edition) and Ashley E. Miller (writer, Thor, X-Men: First Class). .
Wrath of Khan is definitely a favorite and getting to hear all the behind-the-scenes stuff is compelling. However, if I want to hear from Kirk himself, I should head over to…
Shatner on Shatner – 4:30 PM – 5:30 PM – Hall H
Acclaimed actor, writer, spoken-word artist, and astronaut(!) William Shatner joins moderator Kevin Smith as they discuss Bill's career and announce a new project with Legion M by acclaimed pop culture documentarian Alexandre O. Philippe (The People vs George Lucas, 78/52: Hitchcock's Shower Scene, Memory: The Origins of Alien) that takes an up-close, intimate exploration of Shatner's personal journey over his nine decades on Earth. Kevin and Bill will be joined by Philippe, Legion M executives Jeff Annison and David Baxter, and producer Kerry Deignan Roy of Exhibit A Pictures (The People vs George Lucas, 78/52: Hitchcock's Shower Scene). Mr. Shatner will delve into some of his amazing experiences during his illustrious career and field in what promises to be an unforgettable Q&A with the audience.
Shatner is always entertaining at cons when he holds court, and I have seen him do this a few times over the years, so I am likely going to attend…
Beavis and Butt-Head Do Comic-Con – 4:45 PM – 5:45 PM – Room 20
Beavis and Butt-Head creator Mike Judge joins a celebrity moderator as they have a lively conversation about Beavis, Butt-Head, and everything in-between. They'll discuss the upcoming Beavis and Butt-Head Paramount+ original series, as well as the recently released movie Beavis and Butt-Head Do the Universe.
Been a longtime fan of Judge ever since I saw his short film, "Frog Baseball", playing at the Spike and Mike Sick and Twisted Animation Festival. Although I don't have the service or anyone's password (yet), and curious what the boys will be up to in their latest adventurs.
Conan the Barbarian 40th Anniversary – 5:30 PM – 6:30 PM – Room 6A
Author Paul M. Sammon ( Conan the Phenomenon) and acclaimed illustrator William Stout (production artist, Conan the Barbarian) screen art from this 1982 classic and share their on-set experiences with star Arnold Schwarzenegger, director John Milius, and production designer Ron Cobb.
Haven't seen the movie since, but I am a sucker for behind-the-scenes stories.
30 Years of Bob the Angry Flower – 6:30 PM – 7:30 PM – Room 29CD
BtAF webcomic creator Stephen Notley joins New Yorker cartoonist Lonnie Millsap for a rollicking review of 30 preposterous years of cartooning, politics, pop culture, science, and everything in between. This is the good stuff, folks!
I don't know the comic, but have noticed Notley as a presence on the SDCC exhibition floor for years, and longevity of the title has me curious.
Legends Lost and Remembered – 7:00 PM – 8:30 PM – Room 6DE
The comics community suffered huge losses this year. We pay tribute to the work and lives of Neal Adams, George Pérez, and Tim Sale; LEGENDS all, gone too soon. Not only was Neal Adams renowned for his dynamic, realistic art style, with legendary runs on Batman and Green Lantern/Green Arrow but the impact he has had pushing and advocating for creator rights earned him the respect and admiration of his peers. George Pérez was a titan of a man, full of warmth, love, and immense talent. At the height of his career, Pérez had probably drawn every known Marvel and DC character with his work on JLA/Avengers and Crisis on Infinite Earths! Tim Sale made his mark on Batman: The Long Halloween, Superman For All Seasons, and Daredevil: Yellow. His style evoked much emotion, running the gamut from quiet and idyllic to full-on bombastic action. Marc Andreyko, Dan Jurgens, Tom King, Bill Sienkiewicz, Richard Starkings, Scott Williams, and others share stories and pay tribute to these celebrated artists.
The comic book industry has lost some giants recently so it will be nice to hear tributes from their peers.
Jaws: The Trial – 7:00 PM – 8:00 PM – Grand 12 & 13, Marriott Marquis San Diego Marina
The Town of Amity is being sued by the families of shark attack victims! Was it right for Mayor Vaughn to keep the beaches open after the death of Chrissie Watkins? Was the medical examiner right to change Watkins's cause of death to a boating accident? Attorneys Michael Dennis, Mark Zaid, Danna Nicholas, and Kathy Steinman argue before Judge Carol Najera. Featuring Valerie Tosi as Mrs. Kitner and Jeff May as Mayor Vaughn. Organized by The Legal Geeks.
Honestly doubt I will run over to the Marriott, but this panel sounds like a ton of fun. Hope they repeat it somewhere or maybe it'll show up on YouTube.
The Un-Masquerade – 8:00 PM – 9:00 PM – Room 23ABC
Ever walk the con floor and wonder just who/what someone is cosplaying? Ever wear cosplay and constantly have people asking who it is? Love playing 20 Questions? This panel of "experts," Angela DiMartino (D&D aficionado), Kelly Dreyer (cosplayer), Lauren Emery (cosplayer), Aimee Tushinsky (cosplayer), and Chris Tushinsky (comic aficionado) will ask competitors rapid-fire questions about their cosplay to guess the who or what, and if the final guess is wrong, the competitor wins! Everyone who competes in the Un-Masquerade will receive a small token of appreciation.
As someone who recognizes less costumes each year, this panel is genius and should be a lot of fun.