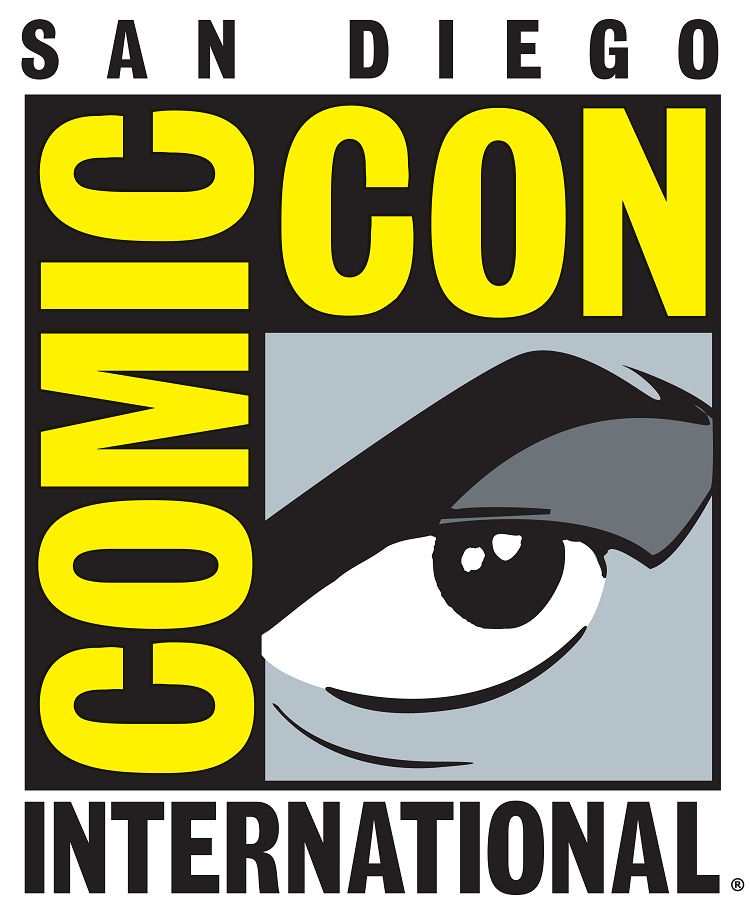 Friday's programming schedule has been released. I have less conflicts than yesterday, but looks like the day is going to be heavy on animation.
Spotlight on Frank Miller – 11:45 AM – 12:45 PM – Room 6A
The legendary artist/writer Frank Miller is regarded as one of the most influential and awarded creators in the entertainment industry today, known for his intense, and visceral storytelling and gritty noir aesthetic across comics, novels, and film. His transcendent and groundbreaking works include Ronin, Batman: The Dark Knight, Batman: Year One, Sin City, 300, and more. Recently, Miller launched Frank Miller Presents (FMP), an independent publishing company focused on creating and curating a line of comics that will prioritize developing and producing work with the industry's greatest and rising artists. Join Miller for a one-on-one interview and Q&A session.
I was buying comics from my local drug store when Miller (no relation that I know of) started drawing at Marvel and enjoyed his work. During my freshman year of 1981/82, with book prices rising to a whopping 50 cents an issue, I decided to focus my allowance towards other endeavors so I missed Miller's ascension to legend. Approximately 15 years later while working at Barnes & Noble, I was able to catch up on what I missed. Am curious what he has in store.
Star Wars and Fandom: The Early Days – 12:00 PM – 1:00 PM – Room 7AB
Craig Miller, Lucasfilm's original director of fan relations, gives a slide show on the early days of Lucasfilm and marketing Star Wars and The Empire Strikes Back to fandom and the world, including stories about how fans got involved and were kept involved starting a year before the film came out.
Am very curious to hear these stories, especially when Miller (also, no relation that I know of) started the job as that is very forward thinking for the company to have a position like that.
Celebrating 100 Years of Charles Schulz – 12:30 PM – 1:30 PM – Room 24ABC
Moderator Damian Holbrook (TV Guide) and panelists Robb Armstrong (JumpStart), Benjamin Clark (curator, Charles M. Schulz Museum), Melissa Menta (Peanuts Worldwide), Lex Fajardo (Creative Associates), and Hailey Cartwright and Promise Robinson (Armstrong Project scholarship recipients) discuss the centennial and legacy of the Peanuts creator; the publication of Charles M. Schulz: The Art and Life of the Peanuts Creator in 100 Objects; and Peanuts' inspiring Armstrong Project (named for Franklin Armstrong, Peanuts' first Black character): two $100,000 endowments to Howard and Hampton Universities to support the work of up-and-coming Black animators.
Can't think of a better person to celebrate. I wonder if Schulz ever attended the con.
Genndy Tartakovsky's Primal Season 2 Discussion and Q&A – 1:00 PM – 1:45 PM – Indigo Ballroom, Hilton San Diego Bayfront
After winning five Emmy Awards, including Outstanding Animated Program, Genndy Tartakovksy's Primal returns to Adult Swim. Animation legend Genndy Tartakovsky (Dexter's Laboratory, Samurai Jack, Star Wars: Clone Wars) and art director Scott Wills (The Ren & Stimpy Show, Samurai Jack) dive deep into the second season of the acclaimed animation adventure.
Primal is one of the best shows currently on TV. This is the #1 panel I want to attend.
40 Years of Love and Rockets: Still the Greatest – 2:00 PM – 3:00 PM – Room 28DE
Gilbert Hernandez and Jaime Hernandez discuss 40 years of creating the greatest comic of all time with their editor, Gary Groth (co-founder of Fantagraphics).
If I can't make the brothers panel Thursday, I will have to get into this one.
FX's Archer: Exclusive Season 13 Screening and Q&A – 5:00 PM – 6:00 PM – Indigo Ballroom, Hilton San Diego Bayfront
Archer, the award-winning animated comedy series, returns to San Diego in celebration of its upcoming 13th season! This year, Archer and The Agency have been acquired by the spy conglomerate known as IIA and struggle to find their identity. Will they be able to maintain their independence, or will they succumb to their corporate overlords? There will be an exclusive screening of the season 13 opener, followed by a spirited Q&A with H. Jon Benjamin, Aisha Tyler, Chris Parnell, Judy Greer, Amber Nash, and Lucky Yates, plus executive producers Matt Thompson and Casey Willis.
Consistently one of the funniest panels, especially when they verbally joust with one another and those asking questions.
World Premiere Green Lantern: Beware My Power – 6:30 PM – 8:30 PM – Room 20
Warner Bros. Home Entertainment continues its annual Comic-Con tradition of hosting debuts of DC Universe Movies with the world premiere of Green Lantern: Beware My Power, an all-new intergalactic thriller featuring John Stewart's first adventure as a member of the Green Lantern corps. In the film, the initially reluctant Stewart—aided by Green Arrow, Adam Strange, and Hawkgirl—must contend with a horde of interplanetary killers bent on eliminating every Green Lantern in the universe, while also journeying into the heart of a raging Rann/Thanagar war to somehow succeed where all other Green Lanterns have failed. Come for the screening, then stay for a lively panel discussion among the film's stars: Aldis Hodge (Black Adam, One Night in Miami, City on a Hill) as Green Lantern John Stewart, Jimmi Simpson (Westworld, The Man Who Fell to Earth, Pachinko) as Green Arrow, Jamie Gray Hyder (Law & Order: SVU, True Blood) as Hawkgirl, and Brian Bloom (The A-Team, Mass Effect) as Adam Strange. Also appearing are supervising producer Butch Lukic (Batman: The Long Halloween), director Jeff Wamester (Justice Society: World War II), and screenwriters John Semper (Static Shock, Fraggle Rock) and Ernie Altbacker (Justice League Dark: Apokolips War). Publicist Gary Miereanu will moderate the festivities, which will undoubtedly include exclusive DC-centric prizes for the best audience questions during Q&A . Produced by Warner Bros. Animation, DC, and Warner Bros. Home Entertainment, Green Lantern: Beware My Power arrives on 4K Ultra HD Blu-ray Combo Pack, Blu-ray, and Digital on July 26.
These films are usually a treat (Not you, Batman and Harley Quinn) and fun to see with an enthusiastic crowd.
Worst Cartoons Ever! Hosted by Jerry Beck – 8:15 PM – 9:15 PM – Room 6BCF
Making its 18th appearance at San Diego Comic-Con, esteemed animation historian Jerry Beck (CartoonResearch.com) and ASIFA-Hollywood will once again foist a selection of the most terribly written, ugliest drawn, and unintentionally funniest animated films ever made. Cartoons include Con favorites Mighty Mr. Titan (the physical fitness superhero in a form-fitting costume a little too tight for comfort) and Johnny Cypher In Dimension Zero (worst. anime. ever.).
A SDCC tradition in my house to see what bad cartoons Beck is going to serve up.
Spike and Mike's Sick and Twisted Festival of Animation – 9:30 PM – 11:30 PM – Room 6BCF
Spike & Mike's original Festival of Animation theatrically premiered such films as Wallace Gromit by Nick Park and short films by Pixar's Pete Docter (Up), Andrew Stanton (Finding Nemo), and Tim Burton (Vincent). The festival is known for a cutting-edge line-up of classic and award-winning animation short films showcasing a variety of animation styles (2D, stop mo, 3D, photo collage, pixelation, etc.) Appropriate for all ages.
Looking forward—er, wait a minute. "Appropriate for all ages"?!?! That doesn't sound like the Sick and Twisted Festivals I remember.