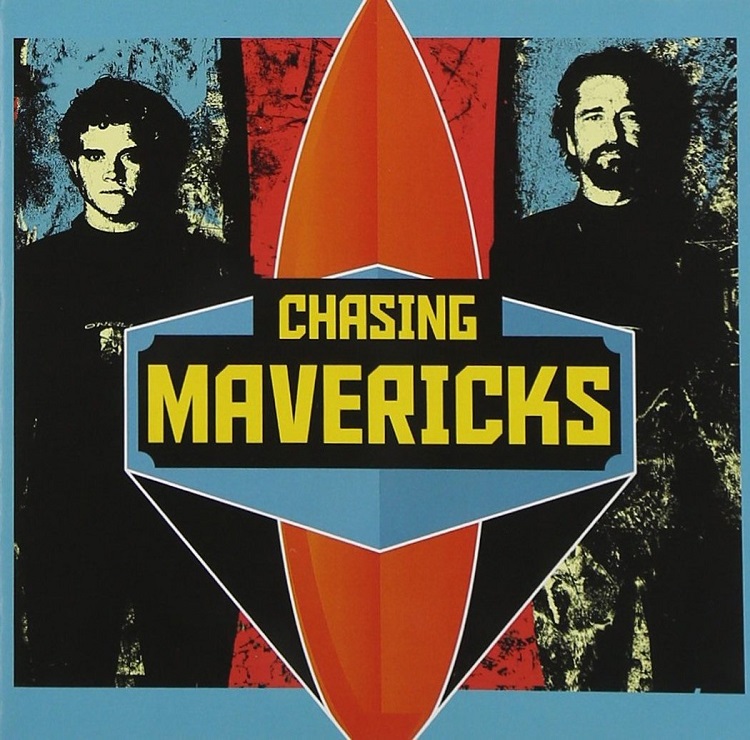 Chasing Mavericks is the true story of surfing star and legend Jay Moriarty. At 15 years old, he discovers the surf break known as the Mavericks. These legendary giant waves are just miles from Jay's home in Santa Cruz. Young Jay looks for help and in turn enlists legend Frosty Hesson to teach him how to navigate the these monsters.
So that's the movie. Now let's talk about the music from the movie.
The film is set in the mid 1990s when Jay was a teenager so the first eight cuts off of the soundtrack are great songs from seminal '90s artists. As you can see there are iconic songs from Matthew Sweet, Mazzy Star, Dinosaur Jr., and The Lemonheads. The music of Sponge, Cornershop, and the Butthole Surfers fully round our the first eight tracks. I truly love all of these songs and they evoke a sense of '90s nostalgia that is not clad in grunge. (Although, I do love grunge music!)
The ninth song on the soundtrack is from British singer-songwriter Greg Holden. This is a newer song and a good one. It may not have come out of the era of the first eight tracks, but it thankfully does not distract from the flow of the album. Even though the song was not written for the film, the lyrics correlate well to the story of Jay and Frosty.
The last track on the soundtrack is "The Chasing Mavericks Suite" by Chad Fischer. It is a great piece of film score, but it feels like such and add-on at the end of the soundtrack. The way it transitions from Holden's song to the suite sounds like two different albums. I understand why they wanted to include it, but it feels like an afterthought. I know that it wasn't.
Over all the soundtrack flows pretty well for a listening experience. It definitely captured the era of Jay's teenage years. And since the film is rated PG, perhaps it will introduce its younger audience to some really great music. Whether you like the film or not, this soundtrack is definitely worth getting.
This soundtrack comes to us courtesy of Relativity Music Group and runs a tight 46 minutes and 13 seconds. Here is the track listing:
1. "Plowed" – Sponge
2. "Brimful of Asha" – Cornershop
3. "Blue Light" – Mazzy Star
4. "Girlfriend" – Matthew Sweet
5. "Pepper" – Butthole Surfers
6. "Start Choppin" – Dinosaur Jr.
7. "Fade Into You" – Mazzy Star
8. "Into Your Arms" – The Lemonheads
9. "I Need An Energy" – Greg Holden
10. "The Chasing Mavericks Suite" – Chad Fischer