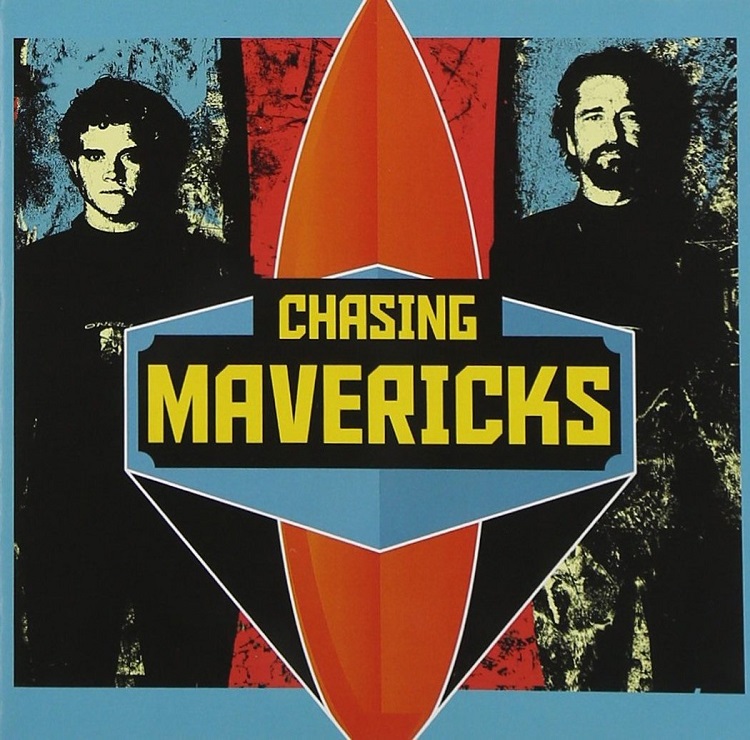 I was excited to check out this movie because I liked the soundtrack so much and I love Gerard Butler. Unfortunately, I ended up watching a beautifully shot film that is too slow for its exciting subject matter and that left me knowing what was coming next.
This movie is based on the real life of Jay Moriarity and his mentor Frosty. It stars Jonny Weston, Gerard Butler, and Elizabeth Shue. The "Mavericks" are the waves that break off the shore near Half Moon Bay in Northern California.
Jay (Weston) is the child of a single, alcoholic mother (Shue) who discovers surfing and uses it to escape at an early age. At age 15, he follows Frosty (Butler) to his secret surfing spot and sees the Mavericks for the first time, then the predictability sets in.
Jay tries to convince Frosty to teach him how to surf the Mavericks, and Frosty refuses. Through some meaningful conversation with his wife, Frosty gives in, and then the up-and-down relationship of mentor and mentee begins.
All the actors in this film do well with what they have been given, but the lack of real interpersonal drama leaves this film flat. However, Chasing Mavericks is a truly beautifully shot film which makes me want to go see these incredible waves in person.
The Blu-ray edition features audio commentary by co-director Michael Apted and producers Brandon Hooper and Jim Meenaghan. I cannot comment on it because it was hard to get through this film the first time, watching the time drag a second time with them talking was just not feasible.
This edition also features deleted scenes that should definitely stay deleted and some featurettes that were interesting but not worth watching a second time in my opinion. It edition also comes with Ultraviolet so you can download a digital copy to your mobile device.
Chasing Mavericks is not a bad film; it just needed to be a tighter film with more emphasis on the interpersonal drama that occurred in these characters' lives. It could have been a great film about man battling nature in order to battle himself. Instead, it turned out to be a pretty film that fell flat story wise and didn't do justice to the life of Jay Moriarity.