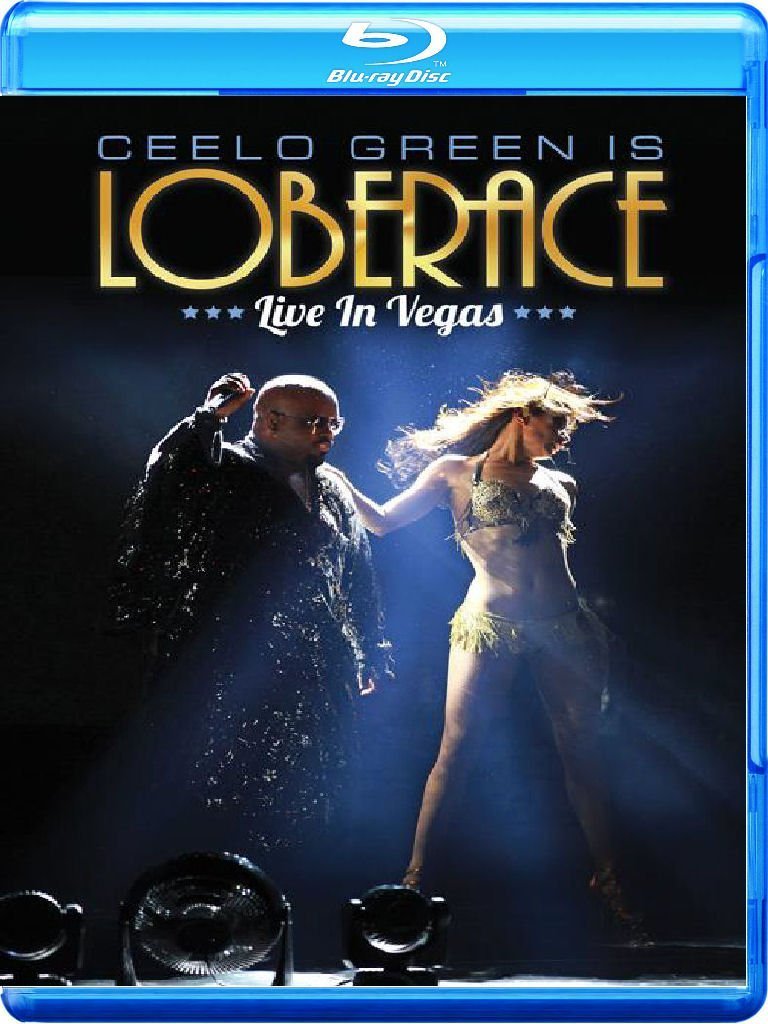 Oh, Ceelo. I had such high hopes when your disc arrived in the mail. I am a fan of the Goodie Mob, Gnarls Barkley, and your zany ways on The Voice. (Your assortment of different pets is just amazing). I don't know if something was lost in translation from the Las Vegas stage to the screen in my living room, but this show just fell flat.
While I appreciate an homage to Liberace, or Lee as many of his fans refer to him, your choice of songs and acts felt like a rehash of old Vegas acts for an audience of tourists. Although the dancers were a fun addition, as were your sparkly outfits, the energy that you may have been exuding in the actual live show does not come across on Blu-ray. Each performance felt flat and the audience just seemed to be sitting there until the last few songs. And I think the only reason they got up for the last few songs was because the rest of the Goodie Mob showed up and told them to. Then of course you played your two big hits and they love that.
The "sexy nuns" number was just a miss for me as well as it seemed for your audience as well. Remember, Vegas is not your usual fans coming to see you; it's people who have seen you on NBC or heard a few songs. Then they see you are playing in Vegas during their vacation or weekend getaway and so they drop some money to see a Vegas show. Often times, these people are from the Midwest and the heartland of America, and many of them are people who still go to church and would probably be shocked by that. I'm not saying it's wrong, I am saying know your audience. Also, what was with the weird circus girl making balloon animals on the big screen? I did not get that at all.
While I understand you are in Las Vegas to do a show and make money, stopping your show to promote your soju drink Ty Ku left a bad taste in my mouth (pun intended). People came to watch a show, not watch a commercial for your latest money-making venture.
The appearance of the Goodie Mob and the Showbiz Pizza gang at the end was a fun treat, but sadly not enough to make up for the rest of the show. I really wanted to like this. Heck, I wanted to love this, but sadly I did not.
Your "bonus feature" on the Blu-ray is an interview with you and you were so mumbled and meandering that i just lost interest.
Ceelo, I will remain a fan, but this was just not the show for me.
Best Regards,
Miss Darcy