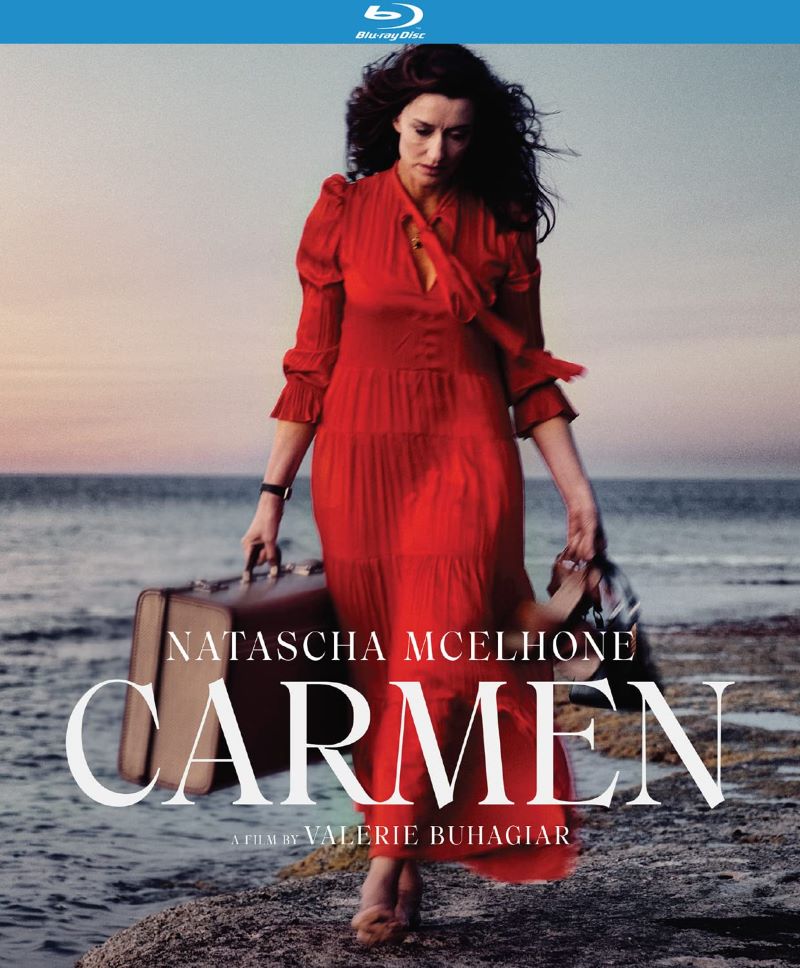 When a lifelong servant of the church finds herself out on the street, she's faced with an uncertain future that can only be resolved by her own wits. Natascha McElhone stars as the title character in this slight but charming effort by writer/director Valerie Buhagiar.
The film is set in a small, ancient town on the island of Malta, a beautiful and unique location that grants the project a picturesque boost just by its use. As the story opens, Carmen is a frumpy, sullen lady who lives solely to serve her brother, the priest of the small local church. She cleans, runs errands, but mostly keeps to herself with eyes down and no trace of a smile as she trudges through her miserable existence.
When her brother passes away unexpectedly, she quickly learns that her church home of the last three decades is no longer open to her as it makes way for the arrival of a new priest. This forces her completely out of her comfort zone and leaves her penniless and unemployed, but also shakes her awake to the reality of the wide world waiting for her outside the church doors. It's fun to see McElhone's character bloom, although it's also completely unbelievable how quickly she transitions from a morose, gray-haired spinster to a vivacious firecracker with perfect red hair and fashion sense. This is a character who goes from solemnly sweeping church floors to pawning church artifacts and cavorting with a much younger Chalamet clone in a matter of days, stretching credibility to its breaking point.
Buhagiar waits too long to start doling out Carmen's backstory about how her life got so derailed in the first place, leaving us adrift without a clue as we marvel at her rapid transformation. She also tries to shoehorn in some clumsy musings about racism and women's place in the ministry that come off as preachy rather than beneficial to the overall story. While the movie is paced well overall, she doesn't quite stick the landing with an overly abrupt conclusion that fails to tie up some loose ends. However, as a breezy Mediterranean trifle, it's worth watching for the scenery, the mostly upbeat plot, and the commanding performance by McElhone.
The film is an odd co-production between Malta and Canada, seemingly unrelated entities aside from their shared British history. Both Maltese and English are spoken interchangeably in the film, the actual official languages of the island. Even if the story doesn't add up to much, Carmen is a winning travelogue for the rarely-seen island nation.