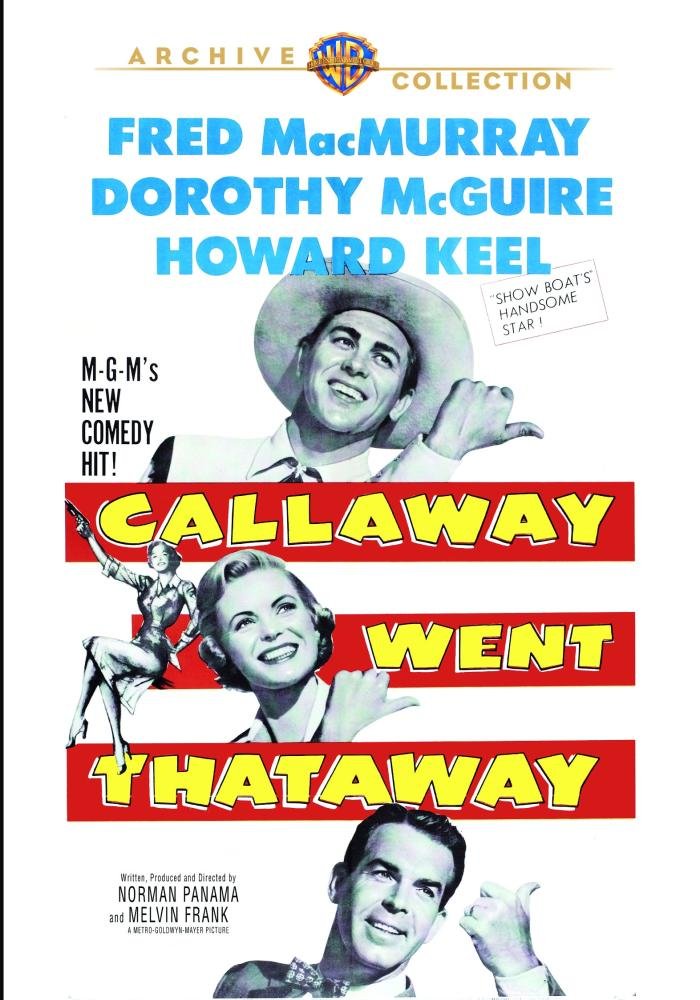 As the American motion picture industry first began to boom in the first half of the 20th Century, Hollywood moviemakers found it was quite profitable to go up into the hills for weeks on end – years, perhaps – and shoot one low-budget western after another. In fact, so many of these cowboy quickies – "oaters," as they are affectionately known as today – were produced, that most of them didn't even get traditional movie posters in some circuits. Instead, bijou owners near and far would display generic movie posters advertising the Tim McCoy, Tex Ritter, or Tom Mix (or whoever the big star of the time was) movie of the week, which would have a "snipe" pasted onto it with the actual title (a practice commonly reserved for multi-chaptered cliffhanger serials).
These were the days of the singing cowboy: the hero who always wore a white hat (well, except for that fashion rogue, Hopalong Cassidy) and never really "got" the girl in the end – owing to the fact that such an act would be deemed to mushy by the hundreds of young boys who piled in to see their cheer-worthy heroes defeat the hissable bad guys every Saturday afternoon. Alas, as tastes changed across the board and audiences grew up (quite literally, as well as figuratively), the cowboy picture became something of the epitome of B unit filmmaking for major studios who were more interested in making lavish, big-budget productions that would undoubtedly make more money – leaving the less-reputable outfits (i.e. Poverty Row) to carry on production.
And then that confangled contraption they called television came to pass. Immediately, almost overnight, the older B features of the past were snatched up by TV executives desperately needing something – anything – to fill their broadcast schedules with. It was during this time that many "forgotten" performers from the past – ranging from comedians like The Three Stooges to horror stars like Bela Lugosi – were introduced to new audiences. And they loved what they saw. Especially the old cowboy pictures, giving birth to a new wave of A list westerns (in widescreen and color to combat those 4:3 boxes of technological terror), and a resurgence in popularity for many oater kings whose careers had long gone.
Such is the world where MGM's 1951 comedy Callaway Went Thataway takes place. Here, in this age of commercialism, the advertising agency of Patterson and Frye (as played by Dorothy McGuire and top-billed Fred MacMurray, respectively) have managed to land their hands on a series of old oaters starring Smoky Callaway (as portrayed on the small screen by a singing Howard Keel). Their acquisition is a huge hit, too – leading to a marketing scheme that even George Lucas would blush at, as well as a newfound demand for Smoky himself. Unfortunately, nobody seems to actually know what happened to the former matinee idol, whose good-natured, good guy demeanor on the silver screen was little more than a smokescreen for an angry, drunken womanizer!
As Frye and Patterson send Callaway's former manager (Jesse White, in a fine supporting role) off to lands beneath the border in the vain hope of finding the real deal, they strike gold when a younger cowpoke Smoky look-alike named Stretch Barnes (also played by Howard Keel) pens an earnest complaint that all of his buddies are making fun of him now because of his resemblance to a silly old singing cinematic cowboy. With advertisers breathing heavily down their necks, our advertising gurus con the naive-but-sympathetic Stretch into impersonating Smoky – claiming that the popular paragon of pistols and punchin' is dead. Stretch agrees, only to bomb miserably at acting or even pretending to "remember" or recognize his Smoky's fellow celebrities.
Naturally, it isn't long before Stretch's debut into the alien worlds of Hollywood and fame is infiltrated by the actual Smoky Callaway (Mr. Keel again, this time sporting a deal of grey hair and a few makeup age lines), who comes-a-ridin' in with his head held high upon a horse constructed out of jaded greed! He wants his millions, bar none (yes, that was an oater pun), and cares not about the millions of admiring children who are anxious to give it to him. Meanwhile, Stretch becomes understandably unhappy by the constant lies he's being fed by his fast-talking friends, but his newfound crush on Miss Patterson keeps him hanging on like a lost puppy. (Or a faithful Gabby Hayes sidekick, take your pick.)
A failure upon its release, Callaway Went Thataway is an extremely charming comedy that truly deserves to be rediscovered. Fred MacMurray is excellent as the quick-witted ad exec who will resort to anything, and his chemistry with the equally marvelous Dorothy McGuire is nothing short of ideal. Of course, Howard Keel is the real star here, essentially playing three parts: the real Callaway, the vintage filmic Callaway, and man made to impersonate them. While old school split screen photography usually lead a bit of room for error (with stand-ins of noticeably different heights used for certain shots – something that Ed Wood would take to the extreme with his Bela Lugosi double years later in Plan 9 from Outer Space), the optical effects used here are quite admirable – especially once our two Callaways have to duke it out.
Several moments to keep an eye out for here include Smoky's trip to a health camp, where he baffles his trainer by successfully managing to hide bottles of booze everywhere; and Stretch's film test, wherein stagehands and bit players – still angry at the man they believe him to be – deliberately sabotage the shoots. Elizabeth Taylor, Esther Williams, and Clark Gable pop up as themselves, leading to a gag where Stretch can't recall the name of Mr. Gable, so he just calls Sam and slaps him on the back. An abundance of future and former familiar faces from Tinseltown includes Natalie Schafer, Stan Freberg, Don Haggerty, Hugh Beaumont, Acquanetta, John Banner, Ned Glass, Douglas Fowley, Ann Robinson, George Pembroke, and B western baddie (and ex-Frankenstein monster) Glenn Strange.
Thankfully preserved for oater lovers or just anyone who loves a little classic comedy (the writing/producing/directing combination of Norman Panama and Melvin Frank also wrote Mr. Blandings Builds His Dream House and The Court Jester, as well as the screen adaptation of White Christmas), Callaway Went Thataway makes its home video debut courtesy the Warner Archive Collection. Presented in its original Academy aspect ratio of 1.37:1, the picture quality for this Manufactured-on-Demand disc looks quite stellar, really, and the mono English soundtrack comes through clear as can be. The original MGM trailer – which seems to advertise something the feature is not – is included as a bonus.
Highly recommended and loads of fun for us old-school movie lovers to boot.