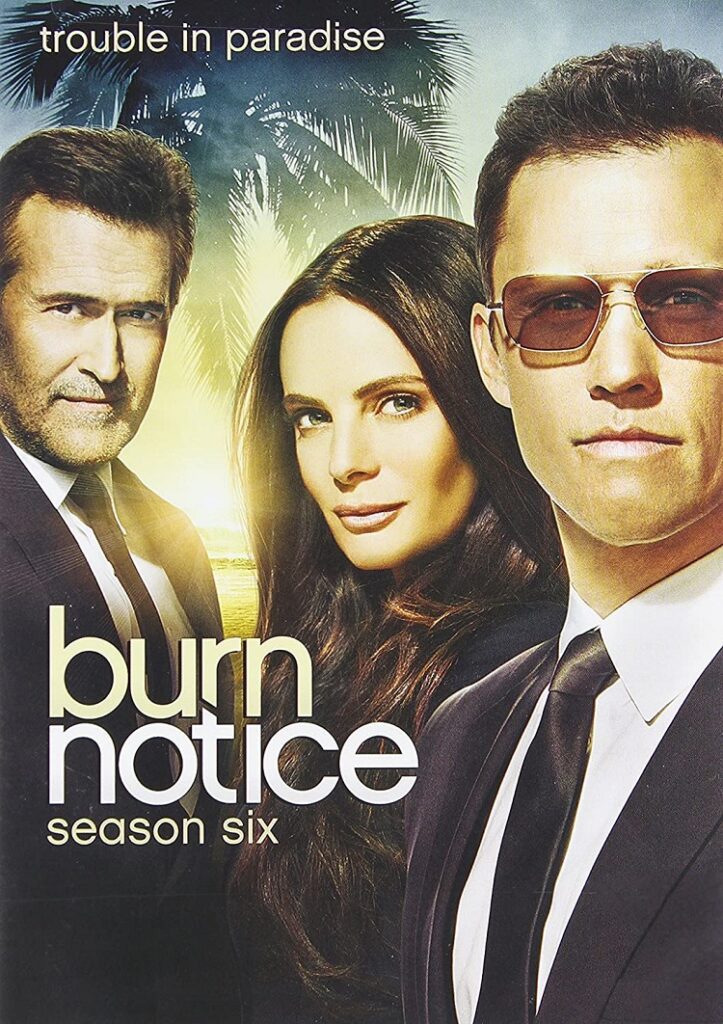 If you've never watched USA Network's long-running crime/action show, here's a quick recap: faithful U.S. spy gets blacklisted by his own government, spends the next few years using his formidable skills to help civilians in need while simultaneously tracking down who burned him and why, before finally solving enough of the mystery to return to the good graces of the CIA. Bring on Season Six!
Once again ably abetted by his support team of retired Navy Seal Sam Axe (Bruce Campbell), demolitions expert and love interest Fiona (Gabrielle Anwar), fellow burned spy Jesse (Coby Bell), and his long-suffering mother (Sharon Gless), Westen starts the season in a world of trouble after once again being burned while on an official mission in Central America. Turns out his CIA boss (John C. McGinley) is a snake who wants Westen dead, leaving Westen with no resources to get home or attempt to once again clear his name. Of course "no resources" is his specialty, as he's always able to Macgyver his way out of the most dire of situations.
After successfully returning to U.S. soil, Westen zeroes in on the boss who tried to kill him, setting up a deadly confrontation that puts him back out of favor with the CIA and starting a season-long chase by dogged CIA officer (Sonja Sohn). As always, he and his team also still find time to help a civilian of the week, setting straight financial misdeeds and solving mysteries by any means necessary. Those means generally include bountiful car chases, gunplay and explosions, hearkening back to the '70s-'80s heyday of shoot 'em up actioners such as The A-Team. That big budget action feel reaches new heights this season with the series return of veteran feature film director Renny Harlin (Die Hard 2) for a couple of episodes.
The stakes seem higher this season, and indeed there's a shocking death in the family that threatens to change the generally light-hearted nature of the show. Patton Oswalt shows up for a few episodes to temporarily restore some comedy, but it's a short-lived arc. The darker turn makes for a stronger show, marking this season as quite possibly the best and setting up a great start for the currently airing seventh and final season.
The DVD bonus features include deleted scenes, a gag reel, and an amusing short called "Matt Nix Gets Burned" where the show's creator purportedly gets his series budget slashed and has to cobble together the finale with no resources.