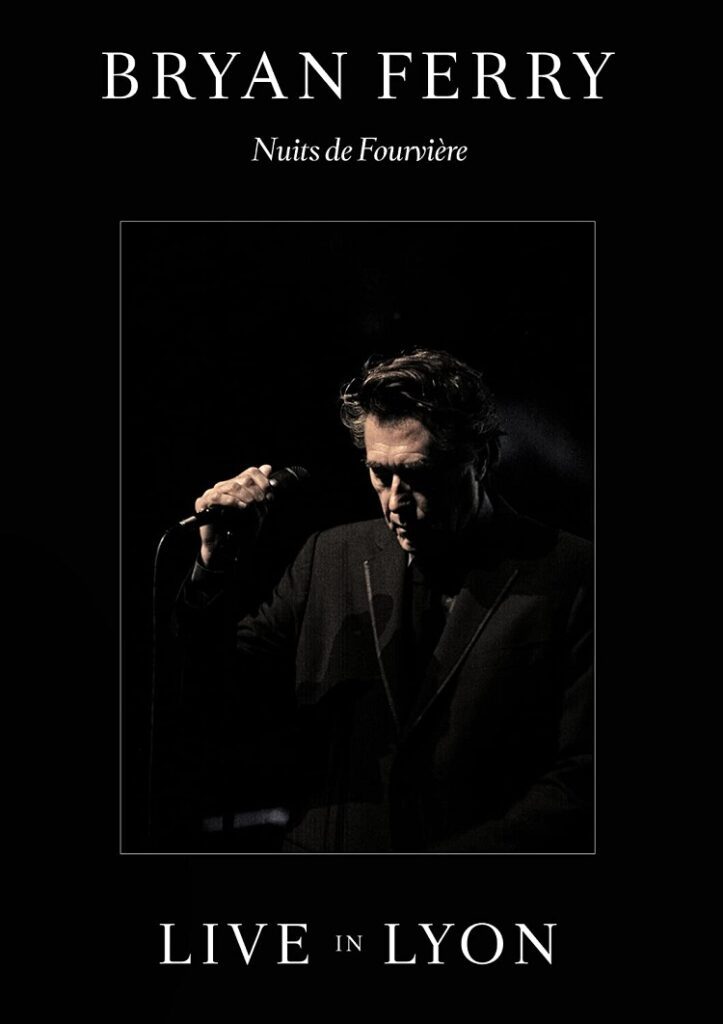 After a certain age, all British rock musicians seem to funnel into one style of music. It begins gradually (and most often in "solo" careers) – a second guitarist is added to the live band to fill out the sound. Then one or two extra keyboard players come on board, to help sound more like the record. Then, inevitably, the backup singers (usually black and female). Edges are smoothed over. The whole thing begins to sound respectable. David Bowie has had this sound for the last decade, as has David Gilmour. And in Live In Lyon, Bryan Ferry's band goes further in "filling out the sound" by adding a second drummer, which just happens to be the singer's son, Tara.
The sound is comfortable, even smooth. And this fits Bryan Ferry's persona to a T. Roxy Music, the band Ferry led for more than a decade from '71 and who reunited for some nostalgia shows off and on since 2001, is most renowned for its self-consciously arty edge, with arch dissonance contrasting with Ferry's "King of the Lounge Lizards" pop crooning. On his own, Ferry's inviting persona takes the forefront. His songs (and their arrangements) aren't a challenge, but an invitation.
The program for Live in Lyon, recorded in 2011, includes a few new songs from Ferry's then-newest disc, Olympia, a few Roxy Music tunes, and plenty of covers. Bryan Ferry's solo career has always foregrounded his skills as an interpreter of other people's songs. He isn't the type to find the obscure B-side, either, to avoid comparison with the popular original. Here he sings Dylan's "Just Like Tom Thumb's Blues," "All Along the Watchtower," and "Make You Feel My Love," Neil Young's "Like A Hurricane," and concludes the concert with a touching rendition of John Lennon's "Jealous Guy" (which Roxy Music recorded as a single just after Lennon's murder.)
A similar confidence is shown in how he lets the musicians take the spotlight. The two guitarists, old-hand Neal Hubbard and looks-like-a-six-year-old Oliver Thompson trade rhythm and and lead duties throughout the show. A selection from the first Roxy Music album, "If There Is Something" contains lengthy instrumental sections, with the two guitarists and saxophonist in the middle of the stage; Bryan Ferry happily playing in the background.
That is one of the songs that best emphasizes the different between this live show and the '70s rock of Ferry's youth. The song has an unusual structure, goes in weird directions, and when Ferry's voice comes back in near the end, on the record his vibrato takes everything even more on the edge; it sounds almost unhinged. The performance here is not nearly so manic. Smooth. Listenable. Completely approachable. For some, this may not be what they want from their 68-year-old rock singers. I found it a fine fit, and a fine show.
Note: The disc's running time claims 143 minutes, but that includes the nearly 40-minute-long documentary about the making of Bryan Ferry's album, Olympia. It's a good making-of doc, with some fun stories and background information, but the concert itself runs only about 100 minutes.