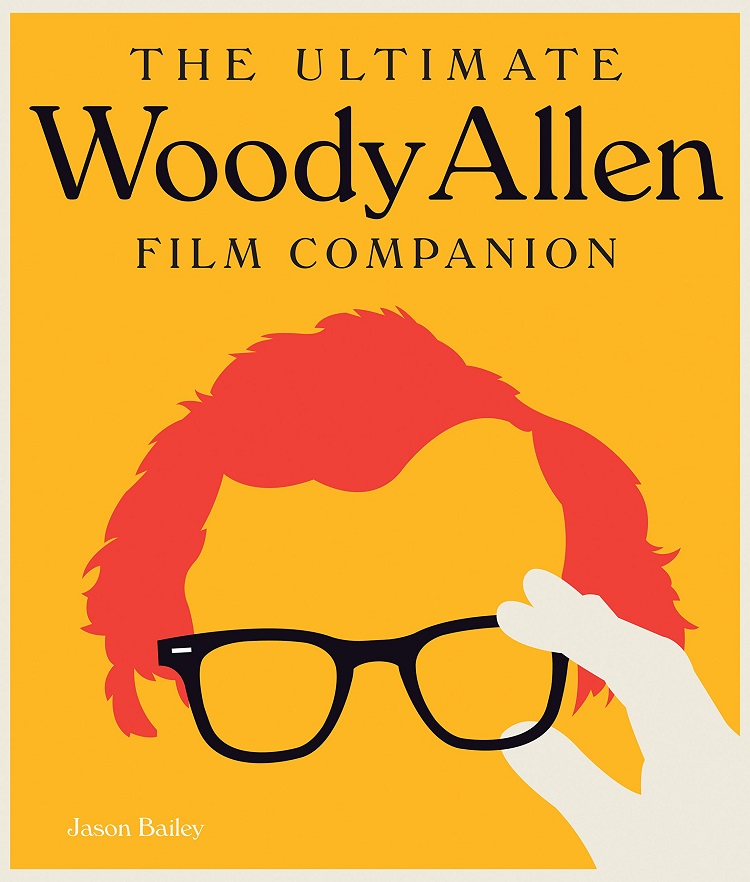 The first thing I thought when I got a hold of this book was that if there was any filmmaker who would quickly make a book like this incomplete because of how fast he works it would be Woody Allen. Author Jason Bailey obviously had the same thought because the Prologue offers a link to a website [no longer available – Ed. note] "for a discussion of Magic in the Moonlight and other future Woody Allen projects…for updates and new essays." Seeing as we had similar concerns, I figured I was in good hands as a reader and I was right.
Each film (from What's Up, Tiger Lily to Blue Jasmine) is listed with its release date, the writer(s) and cast; what the film is about "in a nutshell" and the recurring themes Allen explores (e.g. infidelity, murder); cameos to "watch out for;" and archival quotes from the man himself about his work.
In addition, Bailey examines Allen the artist by covering a variety of subjects, including the films that influenced him and the ones he has influenced, his muses, his persona, and his movie-making process. Two highlights for Allen aficionados are the revelations in "Buried Treasures," which tell of fascinating deleted scenes, and "The Black Reels," which details repurposed material. The book also has guest essays covering topics such Allen's use of philosophy, music, and European locations, and a cool map of New York that highlights film locations.
Bailey's writing is engaging. He reminds longtime fans how intriguing Allen's films are, even aspects of the lesser ones, while also making them accessible for those to whom they are unfamiliar. While most, if not all, this information is likely available at various websites, having it collected in a single book is a great comfort to a reading obsessive like myself. I prefer having it all in one place, easily accessible at a moment's notice, to spend an indeterminate amount of time, as a companion should be. It's a book to be savored, yet it's so good one may rush through to discover all it offers.
There is a publishing error that will likely be corrected in future editions. On page 30, in the Annie Hall sidebar under "Recurring Themes," a portion of a quote is missing: "I don't [want to move to a city where the only] cultural advantage is being able to make a right turn on a red light."