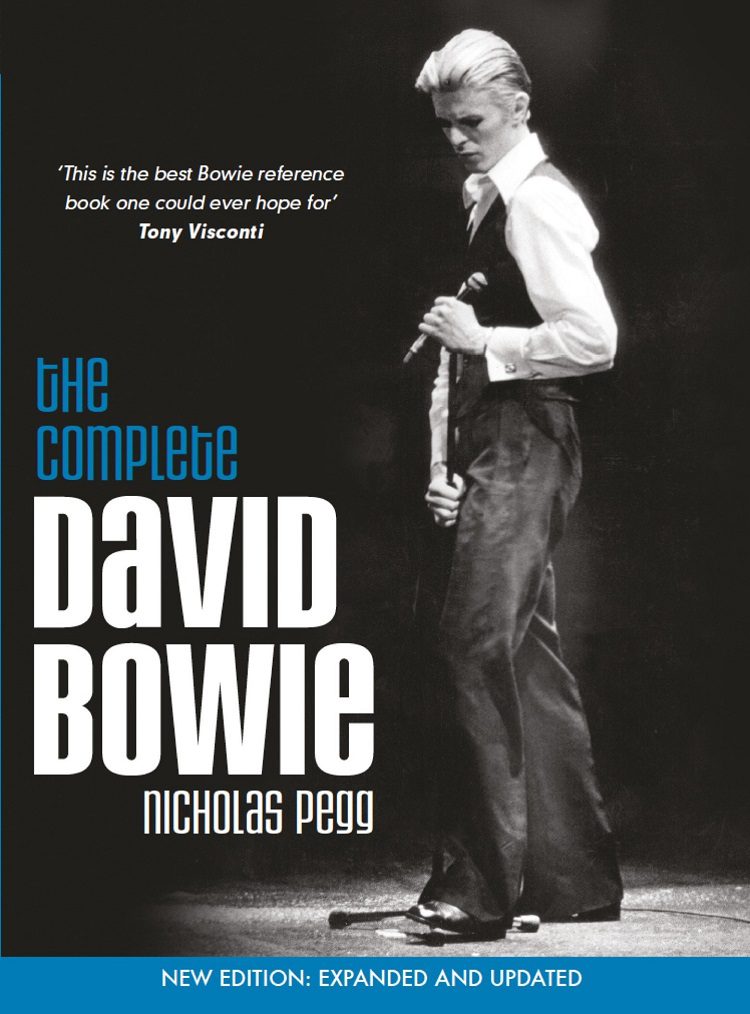 "Complete" is an accurate description of this astoundingly thorough encyclopedia of Bowie's work. The book naturally opens with "The Songs from A to Z," starting with "Abdulmajid," an instrumental by Bowie and Brian Eno that appeared as a bonus track for a "Heroes" reissue in the early '90s as well as All Saints: Collected Instrumentals 1977-1999. Over the next 300-plus pages, readers are presented in-depth details about greatest hits, covers, and deep cuts, through to "Zion," a "rambling six-minute demo from 1973 which has also appeared on bootlegs under the various titles 'Aladdin Vein', ' Love Aladdin Vein', and ' A Lad in Vein'" that author Nicholas Pegg thinks "ought to be regarded more as a Diamond Dogs demo than an Aladdin Sane out-take."
The book than moves into an exploration of "The Albums," both studio and live entries in his official canon, from his 1967 debut David Bowie through to Blackstar (2016) released two days before his death, and even Toy, an unreleased project due to issues with his then-label EMI/Virgin. Also covered are soundtracks, compilations, and other artists' albums he contributed to as a performer (ex. singing back-up on Keith Moon's Two Sides of the Moon), a producer (ex. Mott the Hoople's All the Young Dudes), or as an influence (ex. The Life Aquatic Studio Sessions Featuring Seu Jorge singing Bowie songs in Portuguese).
In addition to the expected praise for Bowie's classic albums, Pegg doesn't shy away from being critical, like when he points out "Never Let Me Down is a hideously overproduced and suffers from fiddly, overwrought arrangements." There are also chapters that delve into Bowie's "Live" performances; "The BBC Radio Sessions"; "The Videos", including "Other Artists' Video Releases".
Although primarily a musician, Bowie's work in other mediums is explored as well, from acting on "Stage and Screen" to "Art, Exhibitions and Writing". He was also a leader in the "Interactive" world, "involved in electronic media before most of us knew it existed." "Apocrypha and Miscellany" deals with all sorts of rumors of his musical appearances, allusions by other artists, and appearances of Bowie playing himself as well as fictional portrayals.
Although broken down by subjects, Pegg's authoritative writing presents an intriguing biography of David Bowie that is much more enjoyable to read than the typical reference book. Of course, it helps when the subject is such an intriguing artist as Bowie. A timeline is included with columns divided into "Recording & Releases", "Stage:, and "TV & Film" to assist those who want to read about Bowie in a chronological order.
While a number of books have been written about him, it's hard to believe a fan would need more than The Complete David Bowie on their shelf.