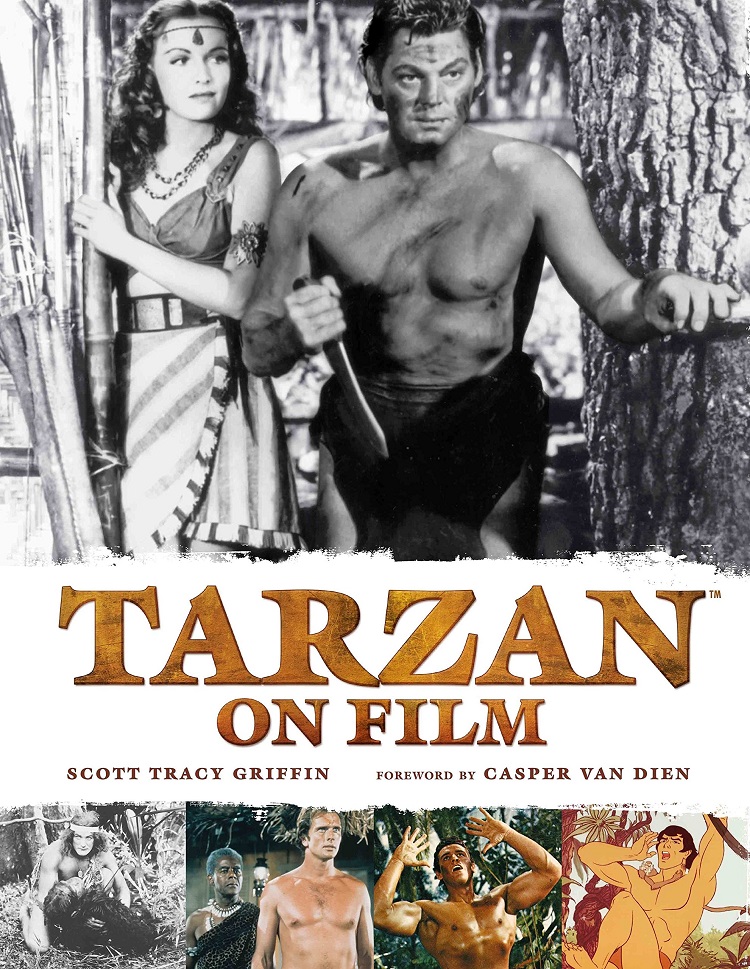 Author Scott Tracy Griffin has followed up his Tarzan: The Centennial Celebration with Tarzan on Film, a marvelous exploration of the nearly 100 years that Edgar Rice Burroughs' legendary character has been adapted into 52 films and seven television series.
The book opens with a foreword by actor Casper Van Dien, who starred as the 20th Tarzan in Tarzan and the Lost City (1998) and credits himself as "the only Tarzan who can say he rode on an actual African elephant in a Tarzan film." Griffin then provides a brief overview of how the character's "fortunes have ebbed and flowed over the past century" in his introductory essay "Whither the Ape Man?"
Tarzan first appeared on the pages of All-Story Magazine in October 1912, where the novel Tarzan of the Apes was serialized before being collected and published in a book in 1914. The next step on Tarzan's journey to becoming the King of All Media was the release of the 1918 silent film of the same name starring Elmo Lincoln, as the first adult Tarzan. Nearly 50 years later, the character made his way to the small screen with Tarzan, which ran for two seasons from 1966-68 and starred Ron Ely. Lou Scheimer of Filmation turned Tarzan (voiced by Robert Ridgely) into a Saturday morning star with the animated Tarzan, Lord of the Jungle, which aired 1976-84. The book concludes with two titles from 2016, The Legend of Tarzan film and and the Netflix animated series Tarzan and Jane.
Griffin highlights each project with at least a page that presents a brief synopsis of the plot along with details about the movie, ranging from pre-production dealings to the public's response. Tarzan Escapes (1936) is examined further as a possible "cursed production" because "the mishaps…were so numerous," such as Maureen O'Sullivan's troubles with lions and the death of co-star John Buckler.
The book is 10.3 x 13.1 inches, a good size to appreciate the films' posters, each of which gets its own page. The book also highlights the actors, both famous and obscure, who played Tarzan and Jane with biographies and photos. And even Cheeta gets a page.
Tarzan on Film is great resource, highly recommended for fans of Burroughs' character as well as those with an interest in Hollywood history.