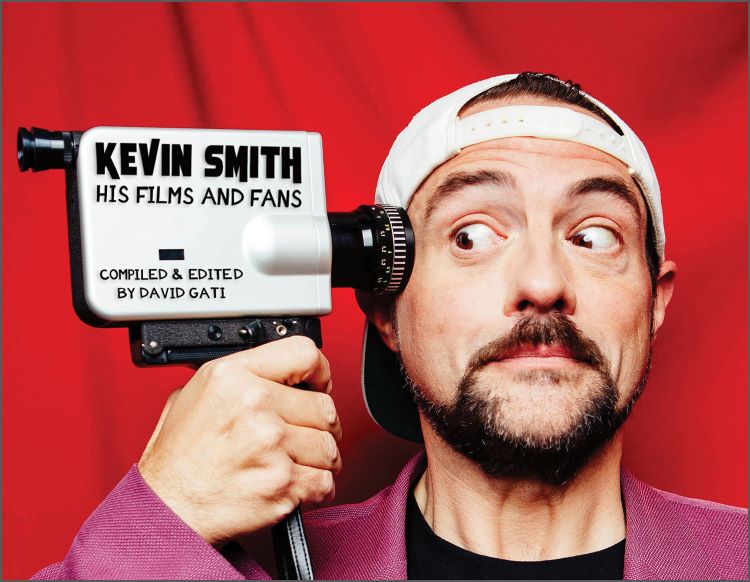 No matter what you think of director Kevin Smith, there's no denying that the 52-year-old filmmaker has something out of this world to say. It could be something absurd and juvenile – which could be the aptest labels for a lot of his films. Or it could be relatable, and yet also silly and maybe a little juvenile. Personally, I haven't seen everything in Smith's filmography. But it is intriguing to see how, at least in recent years, Smith has hopped into different genres – including horror and episodic superhero television shows. And with each one, his signature is all over it. Smith has said that he initially had intentions to retire from filmmaking but has since walked that back and wants to only focus on films that aren't workmanlike. He wants to make something that is uniquely his and can't seem like something that someone else could make. And for that, no matter whatever is the result of his latest projects is, he should be applauded. His films may appeal to a niche audience, but as he has stated, that fanbase is what continues to keep him going.
The new coffee table book, Kevin Smith: His Films and Fans, goes through all of Smith's filmography, with hints of the many other projects he's worked on – including the television episodes he's directed, or guest starred in, his podcasts, and the comic books in which he was involved in bringing to fruition. Author David Gati compiled a series of clips from previous interviews, Q&As, and podcast episodes that break down what Smith's experience was like bringing each film together.
Only during the chapter on Jay and Silent Bob Reboot does Gati dedicate some time in which he directly interviews Smith about bringing one of his films to life. It's a great interview in which Smith details what was going through his mind post-heart attack. That life experience later served as a plot point for Clerks III.
As the reader goes further into the book, the more interesting it becomes to see what others involved in the film have to say. This includes Vincent Pereira, Scott Mosier, Jason Lee, Jason Mewes, and many others. It becomes a more intimate approach and a more in-depth examination of the making of each film. Everything from when Clerks initially didn't have studio backing before Harvey Weinstein stepped in. And Weinstein himself almost didn't take it on. As noted in the book, Smith has since distanced himself from Weinstein and all residuals for projects released by the Weinstein Company are now donated to the nonprofit organization Women in Film.
There are also great discussions on other periods of Smith's career, such as when Mallrats flopped but then later found an audience and how working with Bruce Willis on Cop Out was torturous. Some films get more dedicated coverage than others, namely the first two Clerks films and the two standalone Jay and Silent Bob movies. I do wish each film had an equal amount of coverage as those films. But I also understand that those also have the bigger fanbases and Smith is also more passionate about them. Since Clerks III is Smith's most recent film, and the release date was less than six months prior to the release of this book, it has the least amount of discussion on it. It's mainly a compilation of social media posts, art, and movie set images that fill that chapter.
Interwoven in each chapter is some fan art submitted for the book. A lot of it is incredibly detailed and well put together. While each established filmmaker has his or her own share of fans that explore their creative side, so few have the same connection to the base as Smith does to his.
When it comes to putting this book together, with all the different interviews and artwork, Gati's research is something to be admired. It took a lot of deep diving into the many episodes of Smith's podcasts, the social media posts by Smith and others, and whatever other resources that were utilized. This book is a must for any fan to add to their View Askew collection.
Kevin Smith: His Films and Fans will release to anywhere books are sold on February 21, 2023.