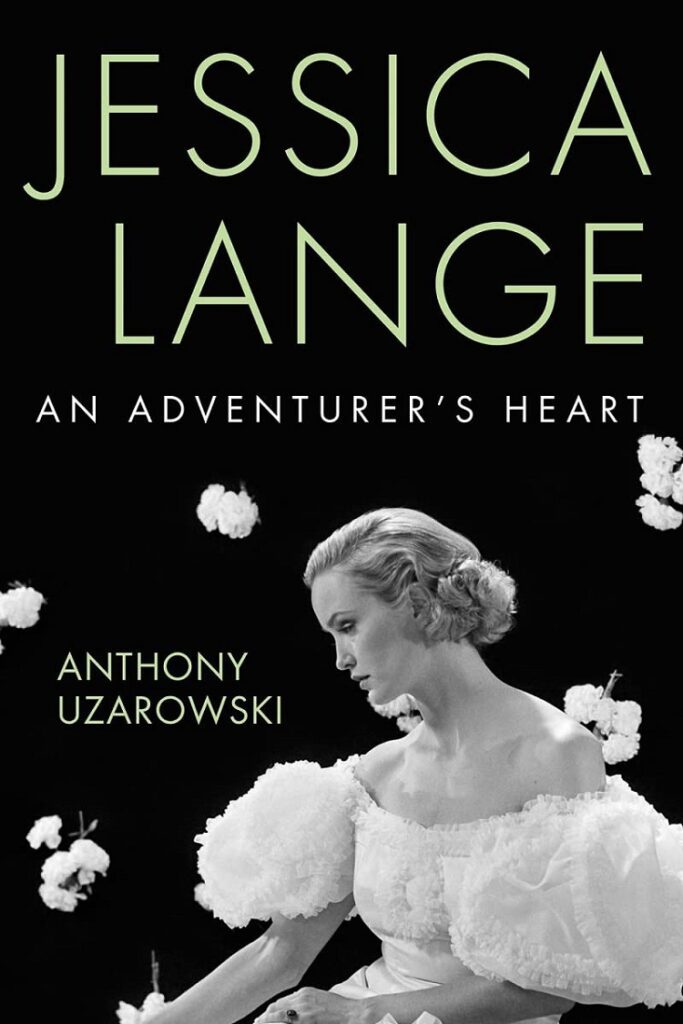 Being a film lover, I have read a few actor/actress biographies in my time, but I've rarely come across one that seems as deeply intimate and involving as author Anthony Uzarowski's written portrait of legendary actress Jessica Lange, entitled Jessica Lange: An Adventurer's Heart. And just like his tribute of the great Ava Gardner (Ava Gardner: A Life in Movies), this is also another well-detailed and well-researched read, especially for an actress who is as beautifully mysterious and private as Lange.
Despite not being such a big book like other bios are, it is still worthy and feels emotionally centered. It details her childhood as a dreamy child from Minnesota, wanting to break free from that background to immerse herself in art and escape on the road before starting her now iconic acting career.
I don't know if Uzarowski was able to get in contact with Lange herself, or if he really and obsessively followed her and her work (from a safe distance of course), but this book seems spoken from the woman herself and allows her to speak her truth, especially in terms of her decades-long relationship with the great playwright-actor-author-screenwriter-director Sam Shepard (who unfortunately passed in 2017).
It goes into amazing facts about how critics didn't take her seriously, especially when it came to her looks. They thought she was all style and no substance. And despite her insecurities, she truly proved them wrong, having two Oscars, three Emmys, a Tony award, and five Golden Globes, among others, no longer being just another beauty.
There's the usual behind the scenes stuff, but it is very interesting, from doubts about her winning performance in 1982's Toostie (where she won the first of those two Oscars), difficulties but comfortability in performing some steamy scenes with Jack Nicholson in The Postman Always Rings Twice remake, her work in 1994's Blue Sky (her second Oscar-winning performance) and her friendship with the film's director Tony Richardson, her reaction to being nominated for a Razzie for 1998's Hush (co-starring Gwyneth Paltrow), to her career renaissance with the American Horror Story franchise, as well as the Feud: Bette and Joan series (where she portrayed Joan Crawford, alongside Susan Sarandon as Bette Davis.
Like the Ava Gardner book, there are candid pics of Lange throughout her life and career, which are amazing and are always welcome in celebrity biographies.
So, if you're a diehard fan of Lange and of star bios overall, then I'm sure this fascinating book will be a great addition to your collection.
Jessica Lange: An Adventurer's Heart will be released on June 6, 2023.