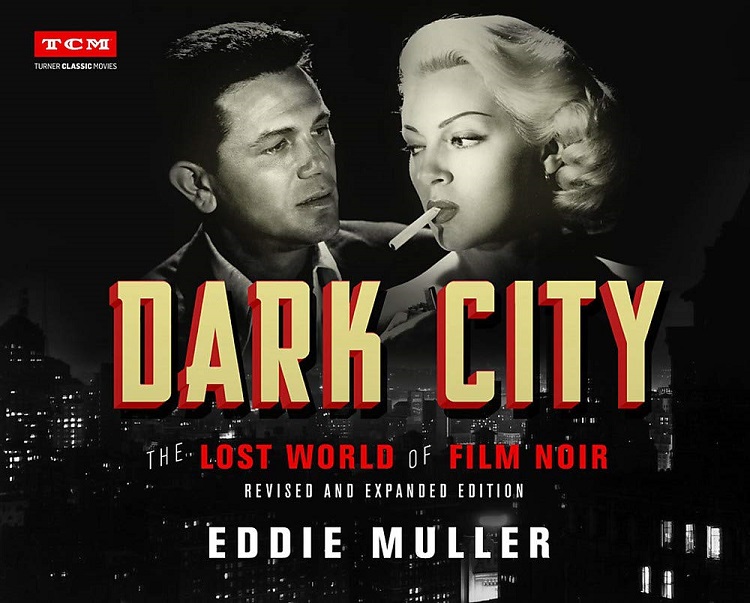 Author Eddie Muller, founder and president of the Film Noir Foundation and host of TCM's Noir Alley, once again serves as a tour guide for Dark City, a job he had previously done in 1998. Having not read the previous version, all I know is this Revised and Expanded Edition has added 64 pages, and as his Author's Note states, "allows [him] to include in this historical excursion movies once feared lost forever, gems such as Woman on the Run, Too Late for Tears, The Guilty, Trapped, and The Man Who Cheated Himself." In his Afterword, Muller reveals "the Film Noir Foundation has restored and preserved more than thirty films," including those aforementioned "gems".
Rather than a chronological history through the many titles that fall under the "film noir" umbrella, made in and outside Hollywood studios, Muller has organized the book into thematic chapters, from criminally corrupt characters in "Sinister Heights" to "The Precinct" which finds local and federal law enforcement involved and not always as the good guys. Other character types getting their own chapters include detectives, newspapermen, psychopaths, and femme fatales, the women many noir fans hate to love and love to hate.
Muller shines a spotlight on many significant figures: actors John Garfield, Gloria Grahame, Joan Crawford, Robert Mitchum, Belita, Liz Scott, Robert Ryan, Sterling Hayden, Barbara Payton, Ida Lupino, Tom Neal, and Steve Cochran; screenwriter Ben Hecht; and producer Joan Harrison. He even devotes a few pages to Desert Fury, "the gayest movie ever produced in Hollywood's golden era."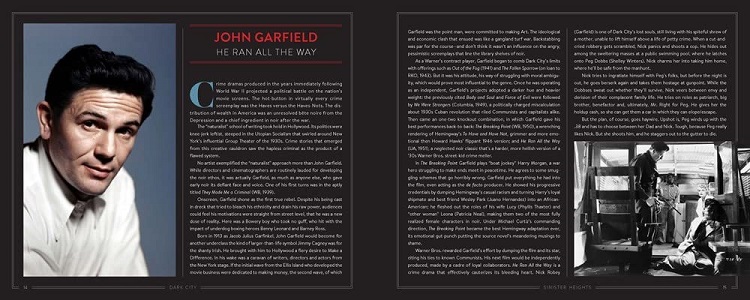 Not only does Muller detail the plots and productions of many films, but he also delves into stories as fascinating as those that made the silver screen. For example, he writes about the Chicago gangsters who shook down Midwestern theater owners for protection money. The crooks then headed west to hit up Hollywood studio executives for payouts in exchange for ensuring the craft and stagehand unions kept at work while the union workers paid dues thinking the union leader were working in their best interest.
Delving into Dark City, one will likely need something at hand to take notes. Muller has created such an authoritative film noir guide that only the most well-informed movie buff will not learn of new titles to add to their "to watch" list. The book is chock full of film images and movie posters that Dark City makes as good a coffee-table photo book as it does a film reference book. And it's not too shabby as a history book either. Highly recommend.