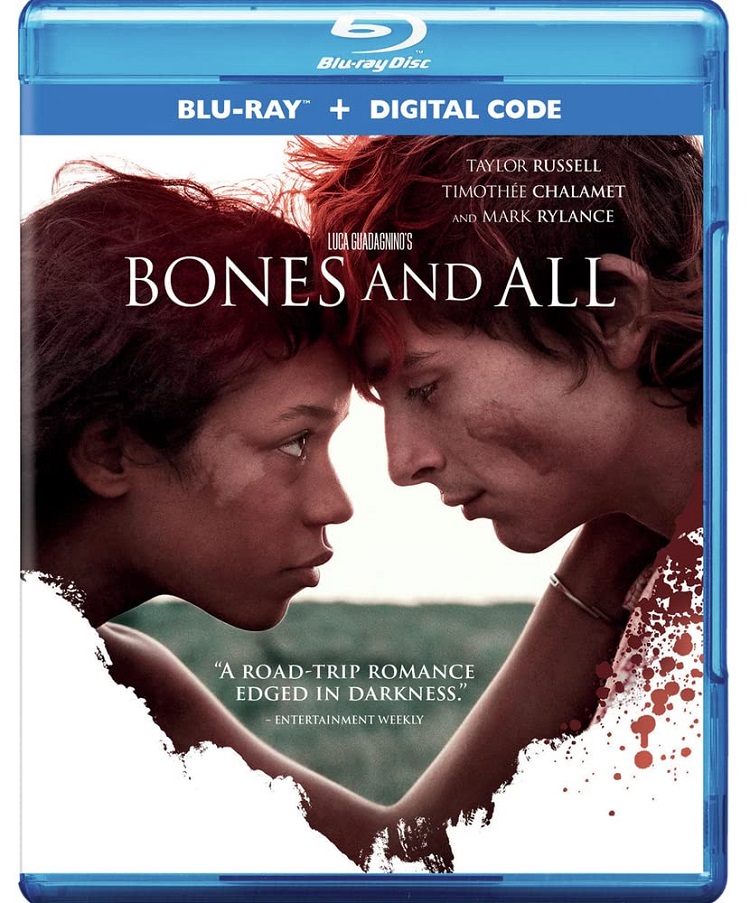 There are some films that only come once in a lifetime; films that seem to come from an otherworldly stratosphere; films that you've never seen anything like before; and films that are impossible to forget. Acclaimed director Luca Guadagnino's dreamy and disturbing Bones and All (2022), is definitely one of those films.
Based on a novel by Camille DeAngelis, Taylor Russell stars as Maren, a young woman being thrust out onto the margins of the world after her father (Andre Holland) leaves. There is a chilling reason for that, you see Maren is an "eater," someone who cannibalizes people, but doesn't want to. She has to do it, even if she tries so hard to avoid temptation. She is followed by Sully (Mark Rylance), an older eater who tells her the rules of being an eater, mainly that she cannot kill and eat other eaters. Not trusting him, she runs away. Afterwards, she encounters Lee (Timothee Chalamet), a magnetic but at times also cynical drifter (also an eater), and they eventually fall in love. They are drawn to each other, especially because of their confounding condition and isolation from society.
Despite trying to control themselves, they find that the road to normalcy is always paved with roadblocks (for them it's blood and guts), which leads to a final confrontation that will determine whether they (and their love) will survive against the boundaries of living in a world that misunderstands them.
I fell in love with this film, even from the first frame. It's not as extreme as I thought it would be, especially being a film about cannibalism. However, that is just one aspect of it. It's not really about shock value; it's about the connection between two broken outsiders who try to find their identities and deal with their hunger for flesh. The reason for the flesh-eating isn't really explained; it's a disease, but it's also a means for survival. That's all we know.
Both Russell and Chalamet are captivating. Their chemistry is palpable, and you absolutely believe every single moment of it. It also has arguably the most unforgettable supporting performance of last year from Rylance. Every time he's onscreen, you're going to be uncomfortable in the best way. You're not really sure if you can trust Sully, but in the end, you have every reason not to. There are also solid turns from Holland, Michael Stuhlbarg and David Gordon Green as two older eaters, Jessica Harper as Maren's grandmother, and a brief but memorable role from Chloe Sevigny as Maren's long-lost mother.
This is obviously not a film for all tastes (no pun intended), but those who are willing to endure it, will find a heartbreaking and accomplished tale of young love in the face of uncertainty and brutality. After watching it, I'm sure I saw one of the best and most overlooked films of 2022.
The only special features are a few, brief featurettes: A Look Inside; Luca Guadagnino: The Vision of Bones and All; Meet Lee; Meet Maren; and Outsiders in Love. I didn't mind the lack of bonus content so much because the film is really that good.