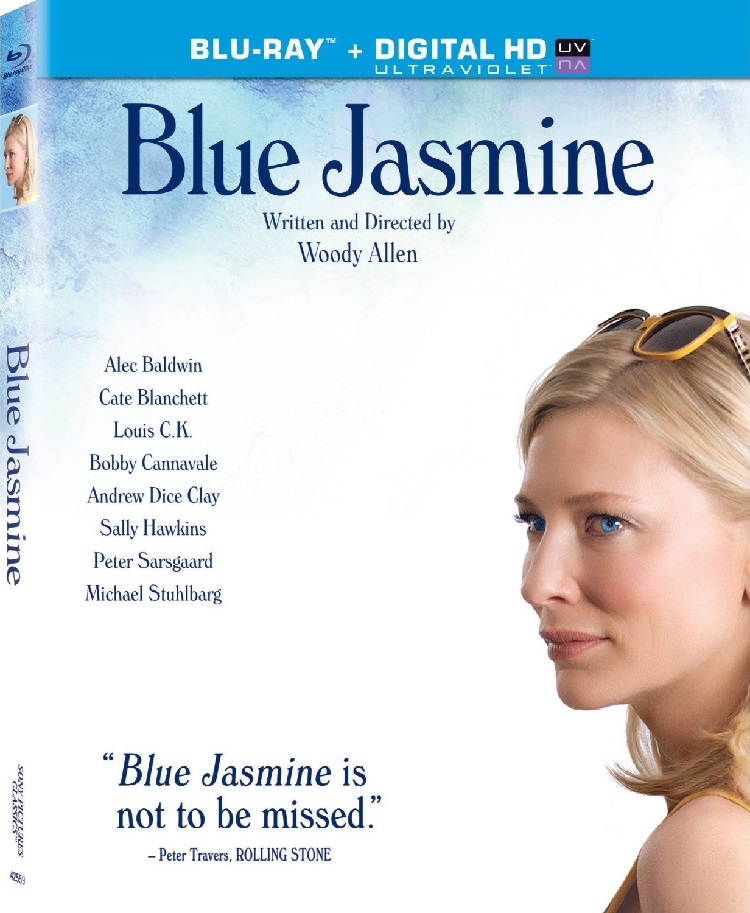 When I was a pubescent teenager, I used to stay up late on Friday and Saturday nights watching the USA channel and their Up All Night programming. It was hosted by Rhonda Shear and Gilbert Gottfried who would make jokes and do skits during commercial breaks. They showed mostly bad b-movies (and Friday the 13th marathons if the calendar matched) into the wee hours of the morning. I watched religiously. I learned to love low-budget horror flicks and ridiculous Porky's rip-offs (and Rhonda Shears' legs) during those years, and it's all stuck with me decades later (especially those legs, yowza!)
Every now and again, for reasons I still don't understand, they'd show Woody Allen movies. It was mostly his early, sillier films like Bananas and Everything I Wanted To Know About Sex. At the time, I'd never heard of Allen and certainly wouldn't have been interested in his later, more mature films, but oh how I loved those early ones. My brother is four years older than me and a lot cooler. Instead of watching bad TV on the weekends, he was out with his buddies or some girl. Some nights, my father, worried about my brother missing curfew, would get up and sit with me for a bit. For the b-movies, he'd usually go back to bed after a bit, but he always stayed up with me for the entirety of Allen. Some of my fondest memories of my dad and me back then is sitting up late at night laughing at all those great bits.
I can't say that those moments made me the great lover of Woody Allen movies that I am today, but it certainly helped. He's come a long way from those early days, but I still love watching his films. Unfortunately, I live in small-town America where we only get the biggest, loudest, most explosive films in our cineplexes, so I have to wait until his films come to DVD (and even then I have to Netflix them or just go out and buy them as Redbox surely doesn't carry him and all the regular rental places are gone.) I always do though, and I pretty much make all of his new releases my Pick of the Week.
And so it is for Blue Jasmine. As with pretty much all modern Allen films, the reviews have been mixed, but Cate Blanchett is getting rave reviews all over. I'd pick it anyways, but good reviews always get me that much more excited for new Woody Allen. And so once again his films become my pick.
Also out this week that looks interesting:
It's a Mad, Mad, Mad, Mad World (Criterion Blu-ray): A star-studded, absolutely hilarious, road comedy gets the full Criterion treatment.
Machete Kills: Born as a fake trailer set in the middle of Robert Rodriguez and Quentin Tarantino's Grindhouse double feature, Machete got a real feature film made of it and now it's got a sequel. It looks like big, dumb fun.
Captain Phillips: Tom Hanks in a based-on-a-true-story tale of a boat getting raided by Somali pirates. I tried to talk my dad into seeing this in the theatre. Instead we saw The Hunger Games: Catching Fire. That about sums up my year actually.
Borgen: Season 3: Political drama from Sweden. Looks to be amazing, but I've yet to check it out.
Cat People: From the blurb: "In this erotic remake of the 1942 classic a young woman's sexual awakening brings horror when she discovers her urges transform her into a monstrous black leopard." Add in director Paul Schrader, and I simply have to see this.
Never Sleep Again: The Elm Street Legacy: A 238-minute documentary on the Nightmare on Elm Street movies with loads of extras. Read Mark Buckingham's review.
The Doors: R-Evolution: A collection of television appearances and music videos. I loved The Doors in high school, hated them in college, but have started to come back around to them. Read Gordon S. Miller's review.
Baffled!: Leonard Nimoy stars as a race car driver who suddenly begins to experience psychic visions. Was intended as a pilot for a series that never made it.