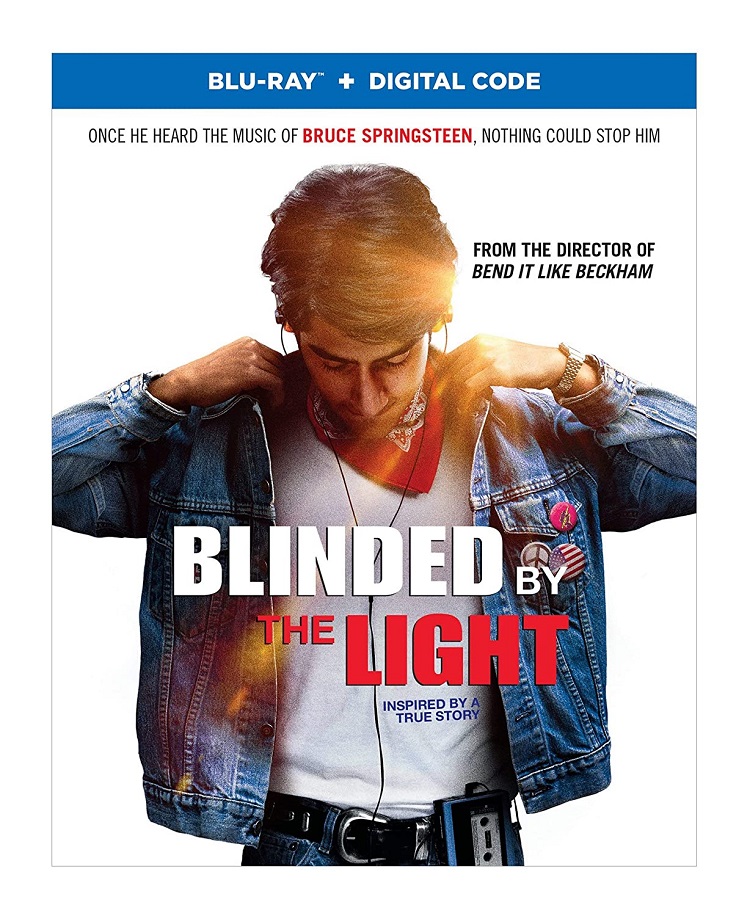 Bruce Springsteen's music may be culturally specific with songs like "Born in the U.S.A." describing the American experience. However, Blinded by the Light shows the universal power of his artistry. It shows that anyone, even a working class Pakistani teenager from 1980's Britain, can find something in his songs to identify with.
Once Javed (Viveik Kalra) listens to a few Springsteen cassettes given to him by his friend Roops (Aaron Phagura), he immediately becomes transfixed by the urgency in his voice. Also, the lyrics in his songs illustrate Javed's state of mind during the exact moments where he listens to each song. Initially, Javed listens to "Dancing in the Dark" which is a song about feeling suffocated by the mundanity of one's daily routine. Because Javed wants nothing more than to escape his small town and find a new life purpose, the lyrics become an awakening for him.
The precise syncing of both song and sequence is mainly due to the screenplay by co-writer/director Gurinder Chadha, Paul Mayeda Berges, and Sarfraz Manzoor whose life story serves as the inspiration for the picture. Additionally, the script successfully makes the Thatcherite politics and racism within the time period integral to the storyline. As Javed aspires to become a writer, the discrimination he and his family face creates an added incentive for him to leave his hometown.
It's also a terrific story about a complex father-son relationship and the actors playing both roles do exemplary work. Viveik Kalra is a tremendous find as Javed, letting his eyes showcase the vexation and confusion over Javed's life situation while never failing to demonstrate the euphoria Javed feels over his newfound musical revelation. Impressive in equal measure is Kulvinder Ghir as Javed's overbearing father Malik. Despite Malik being rather archetypical, Ghir still makes him compelling by giving him an immensely gruff exterior used to mask his fear of failing his family.
As for the rest of the acting ensemble, they manage to bring something unique to the table. Meera Ganatra is a source of maternal warmth as Javed's mother Noor while Nikita Metha brings slight spunk to her role as Shazia, Javed's younger sister. Meanwhile, Dean-Charles Chapman offers genuine friendly chemistry with Kalra as Javed's lifelong friend, Matt. Even Hayley Atwell is terrifically sincere as Javed's no-nonsense English teacher Ms. Clay.
In addition, the direction by Gurinder Chadha finds a perfect balance between optimism and sensibility. Sequences such as one where Javed and his friends perform "Born to Run" give the film its joyous feeling while the scenes involving Javed's family focus on the gravity of their life situation. Also, along with her fellow writers, Chadha lets the Springsteen soundtrack act as a storyteller without the music being overused.
The story about trying to make your dreams come true in spite of what your circumstances are may have been told before. However, Blinded by the Light makes it feel refreshing with vivace filmmaking and its simultaneous tackling of race, identity, and the universal power of music. Regardless of whether you're a fan of The Boss, this one might still have you cheering by the time the credits roll.