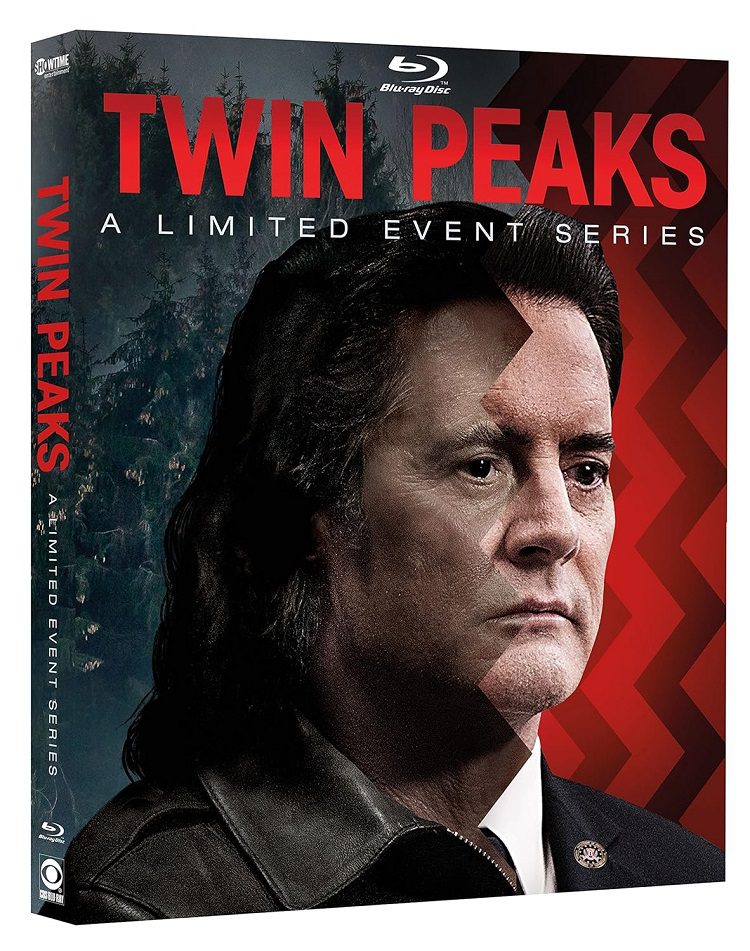 We live in a very high-quality TV-show era now. Maybe the top end isn't as strong as a decade ago but the number of very good shows is amazing. It's hard to even keep up with shows that aren't on your sourcing radar – HBO, Showtime, Amazon, Hulu, Netflix, etc. This list is as fluid as any here – ask me tomorrow and it might be different – but here it is at this time and place.
BEST TV SHOWS OF 2017
1. TWIN PEAKS (SHOW) I don't know that I was completely in love with this show as it aired. It's one that really ages well though. The more I watch other shows, the more I'm impressed that Showtime gave David Lynch so much room to tell his story at his pace.
2. HALT & CATCH FIRE (AMC) "I have an idea". This show had the most consistently great run of any show of recent times. It's a love story to the '80s and '90s that used computer culture as a background to tell some really powerful stories.
3. PREACHER (AMC) It's been a fun ride so far. This season in New Orleans was a bit uneven but in the end I can't compare it to any other show out there.
4. BETTER CALL SAUL (AMC) Easily just the most fun, you don't have to think too hard about it, show on my list. A fun ride that plays well to non-Breaking Bad fans too.
5. RIVERDALE (CW) Comfort food alert – this show is just fun. Beautiful cast and a level of mystery that is original Twin Peaks meets 90210 with interesting results.
6. LEGION (FX) There are almost too many traditional superhero shows around these days. It's hard to follow the normal rules and make it interesting. This show throws out most of the traditions of the genre. It's frustrating at times but so unique that it still sticks with me.
7. SILICON VALLEY / VEEP (HBO) If you had the app, you'd know it's "not hot dog" but these two are Sunday night linked in my mind and both the best comedies running. 1A/1B
8. TABOO (FX) It was a show that took me a long time to figure out and I'm still not sure of most of the details but dark and wrong is always good in my book. Also Tom Hardy!
9. FARGO (FX) Not as strong as the first couple seasons but Carrie Coon and Ewan MacGregor are hard to take your eyes off of. Compelling characters made this fun.
10. LEFTOVERS (HBO) This final season wasn't what I thought they would do to end the show. It was better. You don't always get all the answers in life – sometimes the questions you get are better.
Because of all the choices, some get pushed off to be binge watched at a future date. Some will just fall off my radar until one of you reminds me to start them up again.
BEST TV THAT I DON'T WATCH (yet) (or have just started)
1. MINDHUNTER (Netflix) Everything about this show looks like a Shawn show.
2. STRANGER THINGS (Netflix) I'm two episodes in and it's brilliant and I have to have it done by Comic-Con in July.
3. THE HANDMAID'S TALE (Hulu)
4. BIG LITTLE LIES (HBO) I should read the book first?
5. UNBREAKABLE KIMMY SCHMIDT (Netflix) Just never started it – I know it's good.
6. THE DEUCE (HBO) From The Wire creators – how did I miss this?
7. SANTA CLARITA DIET (Netflix) Always been a Drew Barrymore fan.
8. MASTER OF NONE (Netflix) Another Netflix addition that needs my attention.
9. BASKETS (FX)
10. AMERICAN VANDAL (Netflix) Have you seen the previews??? Holy crap.
You remember the way I like trailers almost as much as movies? Ads are even more intriguing. One, there are fewer actual old time commercials anymore and for fewer and fewer products. Two, where do you even sit still for them anymore? For me it's mostly during sporting events but even then I usually have to see them in another setting to know to watch them. No Dilly Dilly here . . .
BEST TV ADS OF 2017
1. FEARLESS GIRL. It kind of says about 2017 what I can't find the proper words.
2. MCDONALDS. Mindy Kaling does the unheard of – she doesn't mention the product in the ad. But gets people to Google it. I like clever.
3. NESPRESSO. "I'm coming home" takes some of my favorite movies and seamlessly puts Clooney in the middle with hilarious results.
4. SQUARESOFT. The best Super Bowl ad. John Malkovich is hilarious "There is a film about me being me."
5. INSTAGRAM. Stories are everywhere is inspired and makes you feel like dang it you can make something interesting. I take pictures of Bloody Marys. So I'm out.
6. BURGER KING. Powerful shit. A way to call out the people who don't do anything.
7. ANOMALY. Girl accidentally addresses her letter to Santa as Satan. It's a real six-minute movie actually more than an ad. Patrick Stewart narrates.
8. SHEBA. I love me some cats. This "Hungry Eyes" parody had me from the start.
9. MICROSOFT. A sweet holiday ad about inclusion.
10. HALO TOP. Everyone you love is gone. There is only ice cream.
A year of watching all the Peanuts TV specials again yielded a second look at my favorites.
BEST PEANUTS SPECIALS
1. IT'S THE GREAT PUMPKIN, CHARLIE BROWN (1966)
2. A CHARLIE BROWN CHRISTMAS (1965)
3. IT'S A MYSTERY CHARLIE BROWN (1974)
4. A CHARLIE BROWN THANKSGIVING (1973)
5. YOU'RE IN LOVE, CHARLIE BROWN (1967)
See my Best of Films 2017 lists.