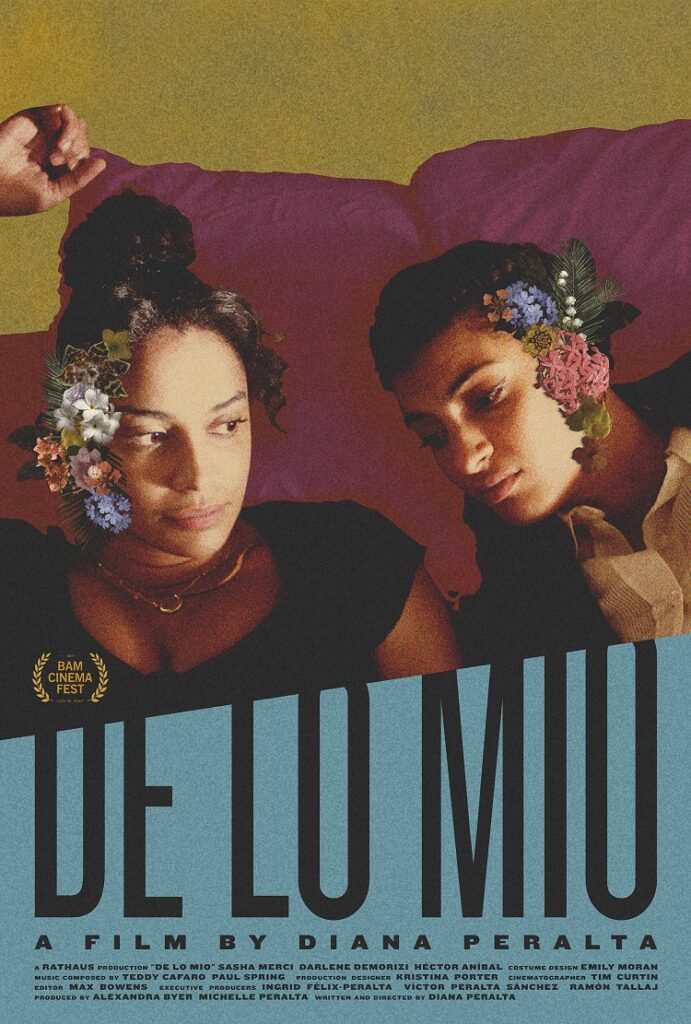 There's always that old saying about home being where the heart is. The family drama De Lo Mio revolves around that traditional motto while offering a storyline about letting go of the past and facing the demons of your past home in order to build a better future. While it may be too short with a runtime of 74 minutes, it still remains effective thanks to its earnest story and exemplary performances.
Rita (Sasha Merci) and Carolina (Darlene Demorizi) are two sisters from New York who visit their estranged brother Dante (Hector Anibal) in the Dominican Republic. Dante plans on cleaning out their grandmother's home before it is sold and demolished. However, this causes tension amongst the siblings. As they keep emptying the house, the struggle to leave their troubled past behind takes place.
The turbulent journey they go on is well-orchestrated by the screenplay from writer/director Diana Peralta that honestly doesn't even feel scripted. These siblings continuously laugh, fight, and then make up the way a regular family would. They even burst into dance to relieve themselves from the turmoil they're faced with. It feels like Peralta just filmed three siblings and captured their house life. In addition, the use of humor in a rather heavy story gives it some much-needed vivacity.
As for the actors who play the siblings, they're incredibly naturalistic. Both Sasha Merci and Darlene Demorizi bring a warm reserve to their portrayals of the two disillusioned sisters forced to confront old memories. However, Hector Anibal serves as the MVP of the main trio as Dante, Rita and Carolina's brother who exudes kindness even as he makes drastic life mistakes. Also, Dante's contradictory nature makes him a foil for Rita and Carolina. Dante may not have been as present in their lives yet he still questions why they weren't around when he needed them.
Anyone who has left the place they've called home or toyed with it can identify with the dilemma that the two sisters may have faced. While both women did follow their heart as they tried to build a new life in a new place, their brother still felt abandoned. Life decisions such as this show that while one must be at the place where they think is best for them, it's not a decision that's as easy or black and white as it may seem.
In conclusion, De Lo Mio is a short yet deep-seated gem about family, home, and the distinction between one's home and homeland. Also, the three main actors gives laudable performances as the three siblings who try helping each other heal. Just like life itself, the film is a journey with humor, heartbreak, and revival.