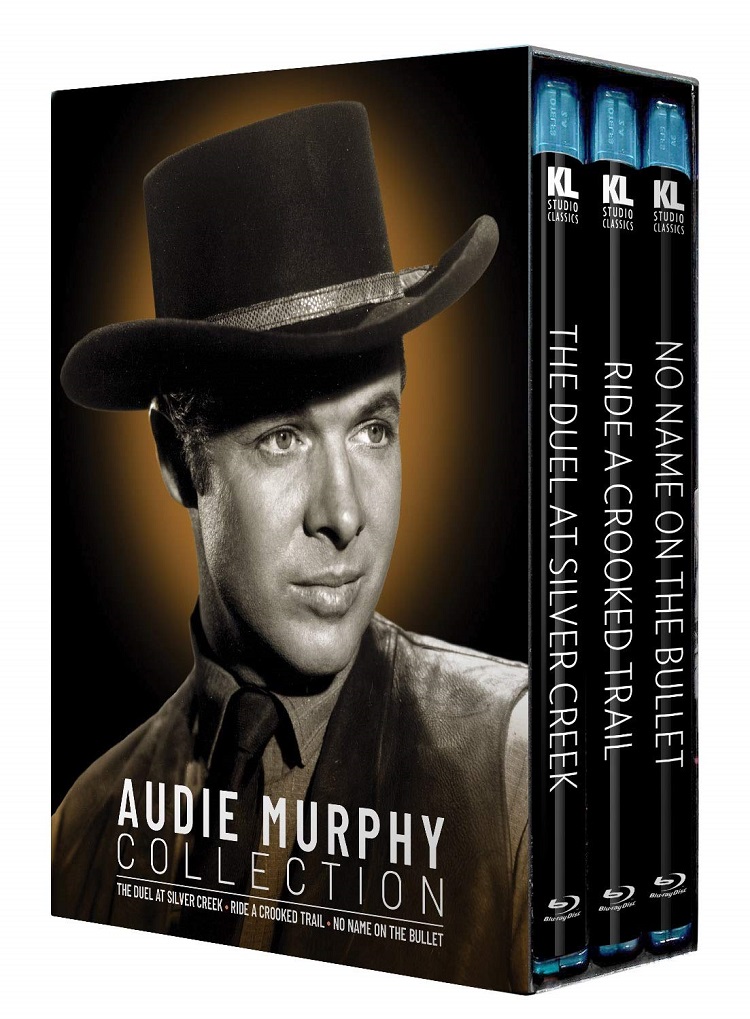 Towards the end of the tenth and final episode of Band of Brothers, HBO's acclaimed miniseries that follows Easy Company from jump training to the end of World War II, we are told about what those men did after the war. It was shocking to me the first time I watched it to learn that those soldiers, who we've just spent ten episodes watching live through absolute hell with the greatest of strength, courage, and honor, came home to become cab drivers, warehouse workers, and farmers. These men were heroes, how could they come home to work such menial jobs?
It makes sense when you think about it. Soldiers have always gone home and taken up where they left off. No matter how brave they were during the fight, when the war is over they go home and do what they've always done. It isn't like they can all become movie stars. Well, except for Audie Murphy, who really did become a movie star. Murphy also fought in the European Campaign of World War II, becoming one of the most decorated and honored soldiers in the history of the American military. The Army made a big deal of this and plastered his face on magazines and newspapers all over the country, making him quite famous. Hollywood came calling after that hoping to cash in on his fame and status as a national hero. They put him in b-movies at first, mostly westerns. Then, when they realized he could act, he started getting bigger and bigger roles turning him into a star.
I'd heard about Murphy's fascinating career as a soldier and actor since I was a little kid. My uncle being both a war buff and a western fan was always talking about his remarkable life. But until this week, I'd never seen one of his films. Thanks to Kino Lorber Studio Classics and this three-film set, I'm now fast on my way to becoming an Audie Murphy fan.
With The Duel at Silver Creek (1952), Murphy stars as Luke "The Silver Kid" Cromwell. As the film begins, we are told a gang of claim jumpers – outlaws who kill small-time miners for their claim rights – are terrorizing the area. They kill The Silver Kid's father, sending him on a mission of revenge. He runs across Lightning Tyrone (Stephen McNally), a local Marshall who has been chasing down the claim jumpers himself. Lighting deputizes The Silver Kid and the two try to find justice together.
Lightning soon becomes smitten with Opal "Brown Eyes" Lacy (Faith Domergue), whom we know to be in on the claim jumpers' schemes (we see her icily murder the only man who has seen any of the jumpers alive in one of the film's best scenes). This causes a rift between Lightning and The Silver Kid later in the film. But first, they've got their eyes set on Johnny Sombrero (Eugene Iglesias), who has the best name in a film full of them. He's a life-long outlaw and he seems tailor-made to be the villain of this story. They'd be wrong on that front, but the film sure has a lot of fun with that character. It has a lot of fun with a cast of colorful characters including The Silver Kid's love interest, Jane "Dusty" Fargo (Susan Cabot), and guys named Rat Face and Tinhorn (a wonderful Lee Marvin).
It was Don Siegel's first color film and his first western. He's an ace at the action sequences. At times, the film feels like a noir with a femme fatale, a clueless dupe, and lots of moral ambiguity. Audie Murphy holds his own against a lot of great character actors.
In Ride a Crooked Trail (1958), Murphy is Joe Maybe, a criminal who is confronted by Judge Kyle (Walter Matthau) when he wanders into the Judge's town. A brief scuffle between them reveals Joe is carrying a U.S. Marshall badge (stolen from the Marshall who was pursuing Joe before he fell to his accidental death). Believing Joe to be an actual Marshall, the Judge invites him to stay a while. Joe doesn't mind as he's got his eye on the local bank's vault.
Things get more complicated when Tessa Millot (Gia Scalla), a rival gunslinger's girl, shows up. To keep the Judge off his toes, Joe pretends she's his wife and the two make pretend-house whilst secretly planning the heist. Things get even more complicated when the other bandit, Sam Teeler (Henry Silva), shows up. He's not so keen on Joe and Tessa playing husband and wife, but Joe convinces him to hide out for a while, and when the time is right, they'll rob the bank together and run off with a nice bankroll. A new railroad is being built which will run right through town and with it lots of business and money. If they are patient, then the bank will have a whole lot more in it than if they just rob and run right now.
While they wait, Joe finds that he rather likes the small-town life. Playing on the right side of the law is more fun and it sure is nice living with Tessa, even if he does have to sleep in the bathtub. He's no longer interested in robbing the bank, but things are more complicated than ever what with Tessa still being Sam's girlfriend, the Judge beginning to suspect he isn't who he says he is, and there's the little matter of how the Judge's young ward overheard him talking to Tessa about robbing the bank.
How it all turns out is tons of fun to watch. Walter Matthau is always a joy to watch and he's fascinating here as a judge who would rather shoot a man with his shotgun than see him in his court. This is one of his earlier film roles and he's not quite got his whole schtick down pat yet, but that voice is unmistakable. Audie Murphy is good in what I see is becoming the Audie Murphy type. Jessie Hibbs direction is workmanlike but it does its job. So does the film as a whole. It is full of action and suspense with good performances all around.
With No Name on the Bullet (1959), Murphy is once again a villain who maybe isn't so bad after all. Here he plays John Gant, a killer for hire. His trick is that he never outright murders a man but aggravates them enough that they draw on him first so when he does kill them, it is technically self-defense. When he comes to Lordsburg, Arizona, the entire town knows why he's there, but they don't know who he's there for.
Everyone in town, it seems, has something they've been hiding, some dark past. Wondering if Gant could be there for them is tearing them apart. One man kills himself in desperation. Some fight each other. The Sheriff's hands are tied because Gant has not done anything illegal. The local physician, Luke Canfield (Charles Drake), is the only one to show Gant any kindness. Before he knows who Gant is, Luke invites him to a game of chess, and even when he does, they continue to enjoy each other's company. At one point, they get into a philosophical debate over whether it is ever justified to take a man's life, something that couldn't have been easy for Audie Murphy to have participated in having killed many men in the war.
Director Jack Arnold builds the tension nicely with the townsfolk slowly going crazy over who Gant might be there to kill. Giving him something of a skeptical ally in Luke gives Gant some lovely shades of grey. We see that he's a very decent human being, but it doesn't ever lighten the fact that he's a hired killer. That ambiguity, that moral muddiness elevates a pretty good film to a nearly great one.
After hearing my uncle tell me all about Audie Murphy when I was a kid, I'm glad I finally got to see some of his films. This Kino Lorber Studio Classics set is an excellent introduction to his work and three fine films in their own right. Each film is presented with a 1080p transfer and includes audio commentaries from film historians and the usual trailers.