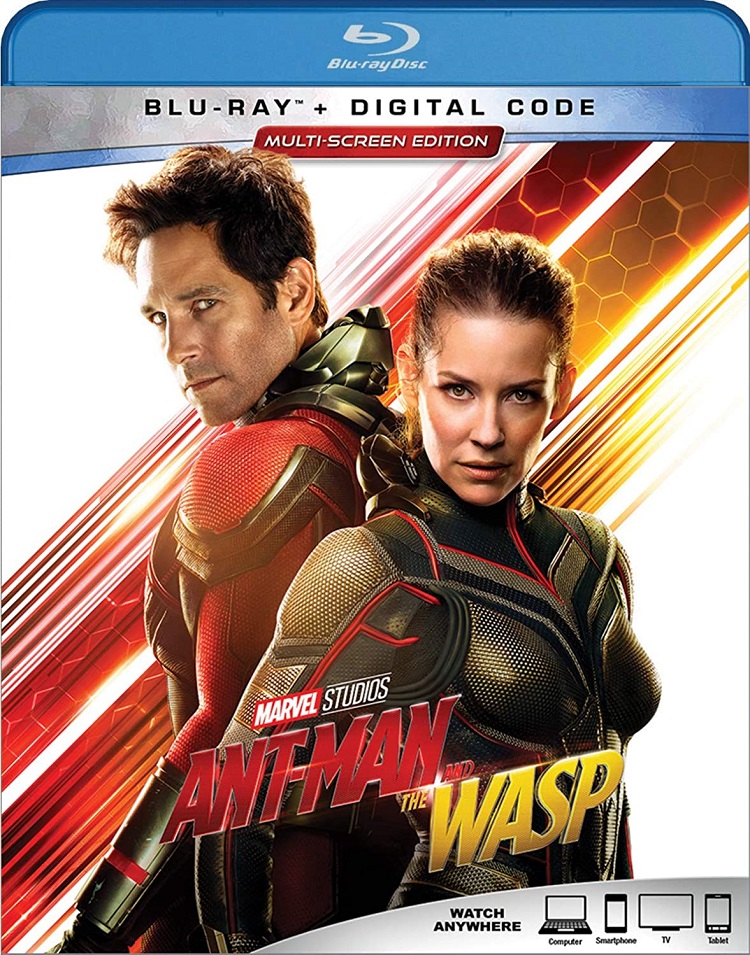 Ant-Man and the Wasp is the second Ant-Man movie and 20th installment in the Marvel Cinematic Universe. After the serious, universe-altering Avengers: Infinity War, this light-hearted comedy is a welcome follow-up, although the stakes for some of the characters are just as dire.
Years ago while on an assignment with Ant-Man/Hank Pym (Michael Douglas), the Wasp/Janet Van Dyne (Michelle Pfieffer) shrank so small she ended up trapped in what is known as the Quantum Realm, In the previous film, Ant-Man/Scott Lang (Paul Rudd) went there and returned, inspiring Hank to try and retrieve his wife.
Two years following the events of Captain America: Civil War, Scott is under house arrest and has to deal with F.B.I. Agent Woo (Randall Park), his parole officer. Hank and his daughter Hope (Evangeline Lilly) are on the run. After Scott sees Janet in a dream, he calls the Pyms, who believe that through a quantum entanglement she is trying to reveal her location through Scott.
Hope meets with Sonny Burch (Walter Goggins), who works the black market, to pick up a component needed to build a Quantum Realm tunnel. He wants to go into business with the Pyms and their technology, but she refuses, resulting in a fight for the component. Complicating matters even further is Ghost/Ana (Hannah John-Kamen), who can phase through matter, and wants the tech to help with the painful molecular instability she suffers. Bill Foster (Laurence Fishburne) is a former S.H.I.E.L.D. partner of Hank's but they had a falling out 30 years ago. (Unfortunately for comics fans, we only get a brief mention of the Goliath project, but don't get to see that sweet suit.) He is working with Ana and thinks he can extract quantum energy from Janet. Hank says that could kill Janet, but Ana doesn't care.
The script juggles the characters' competing goals quite well, offering twists and turns that keeps viewers off balance as different groups get the upper hand. It also presents a refreshingly different type of villain, who doesn't want anything more than her health. There are very humorous moments throughout. In addition to the many sight gags, Rudd, Park, and Michael Pena, who plays Scott's best friend Luis, create very funny comedic performances. Director Peyton Reed strikes a good balance with the action. For example, credit is due to the crews dealing with visual effects and stunts as the chase through the streets of San Francisco with objects fluctuating in sizes is both thrilling and funny.
The video has been given a 1080p/MPEG-4 AVC encoded transfer displayed at an aspect ratio of 2.39:1. The colors appear in vivid hues. Blacks are inky and whites are accurate. The is a strong contrast and the frames exhibit great depth and fine texture detail. The visual effects of shrunken and enlarged objects retain their illusion.
The audio is available in DTS-HD Master Audio 7.1. Dialogue is always understandable. Christophe Beck's score fills the surrounds, as do the effects which can be heard moving around the soundfield, like thrown knives panning across. The subwoofer contributes a strong oomph to the smashes and crashes.
The Bonus Features, all in HD, include Making-of Featurettes (23 min): They deal with Paul Rudd, Evangeline Lilly, both Michael Douglas and Michelle Pfieffer, and the film's visual effects and production design. Coming in at four minutes is the gag reel and outtakes by Stan Lee and Tim Heidecker. Reed does an informative commentary about the movie, on the two Deleted Scenes (2 min), and a brief introduction to the movie.
Ant-Man and the Wasp is a delightful addition to the MCU and improves on the previous entry. The Blu-ray's video and audio deliver a satisfying high-def experience, but the bonus material is a little light for those who like to delve deep into the making of a movie. Don't miss the mid-credits scene.