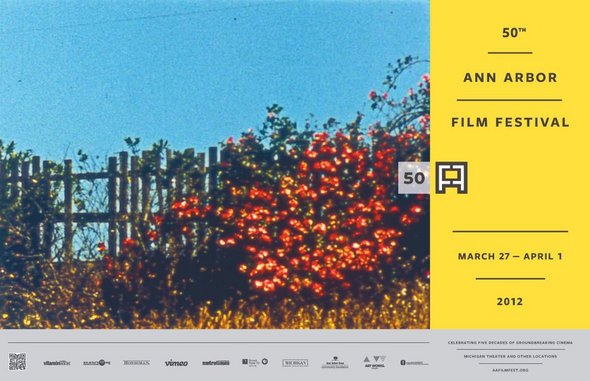 Written by Ben Platko
Student Film Showcase
There's something special about the raw creative talent of student filmmakers. Experimental festivals tend to draw artists making art for the sake of art. Students, on the other hand, just make what they think is cool. Their films, while not always technically superior or groundbreaking, are always true to their visions.
The entire student film showcase was wonderful. With entries from The University of Michigan, the College for Creative Studies, Eastern Michigan University, even Washtenaw and Oakland Community Colleges. Genres ranged from animation to documentary, drama, comedy, and everything in between. Every film was stellar, but one of the strongest came from Interlochen Arts Academy. My Favorite Planet by Gus Péwé is as honest and heartfelt as any professional film I've seen; it was beautifully shot, impeccably scripted, and has a wild nostalgic air about it.
Many people regard student films as contrived and sub-par. Some are, but the films below, along with every other student film screened in the showcase, are shining counterexamples. Apart from just being good fun movies, these student films give audiences a rare look into the future of film. Today's film students are tomorrow's writers, directors, and producers, and the future looks bright.
My Favorite Planet (Gus Péwé, Interlochen Arts Academy)
Listen (Jeremy Liesen, Washtenaw Community College)
Instructions for Urban Exploration (Perry Janes, U-M Screen Arts & Cultures)
Geekdown (Steven Smith, College for Creative Studies)
Out Night
For the historic 50th festival, the Out Night program featured seven historic LGBTQ films, and one new film. Frankly, they were all phenomenal. The evening began with a screening of Jerovi, a film that, when screened at the 3rd Ann Arbor Film Festival, nearly got festival founder George Manupelli fired. Frank's Cock, awarded best dramatic film at the 32nd AAFF, was a brilliantly written "moving monologue" about Frank living and dying as a gay man. Looking for Jiro (new this year!) was a "queer meditation on the incarceration of Japanese Americans during World War II." Lady, by Ira Sachs, was my pick of the night. Screened at the 34th AAFF, it challenged sexual identity boundaries, notions of desire, gender identity, and sexuality as a whole.
The second half of the Out Night program featured four of Barbara Hammer's short films spanning from 1974 to 1987. Often explicit and always imaginative, Hammer's films are indeed a sensory experience. Whether it is with the orgasms superimposed on cliff faces in complete silence of Multiple Orgasm or the multimedia assault of No No Nooky T.V., Hammer touches each audience member individually – a rare gift in cinema. The screening was made extra special by a visit and Q&A session with Hammer, who has a very unique presence that fills the stage and warms the room.
Come back tomorrow, when I take on six short films from the Arab world, and The Strawberry Tree, a Canadian feature film in competition.