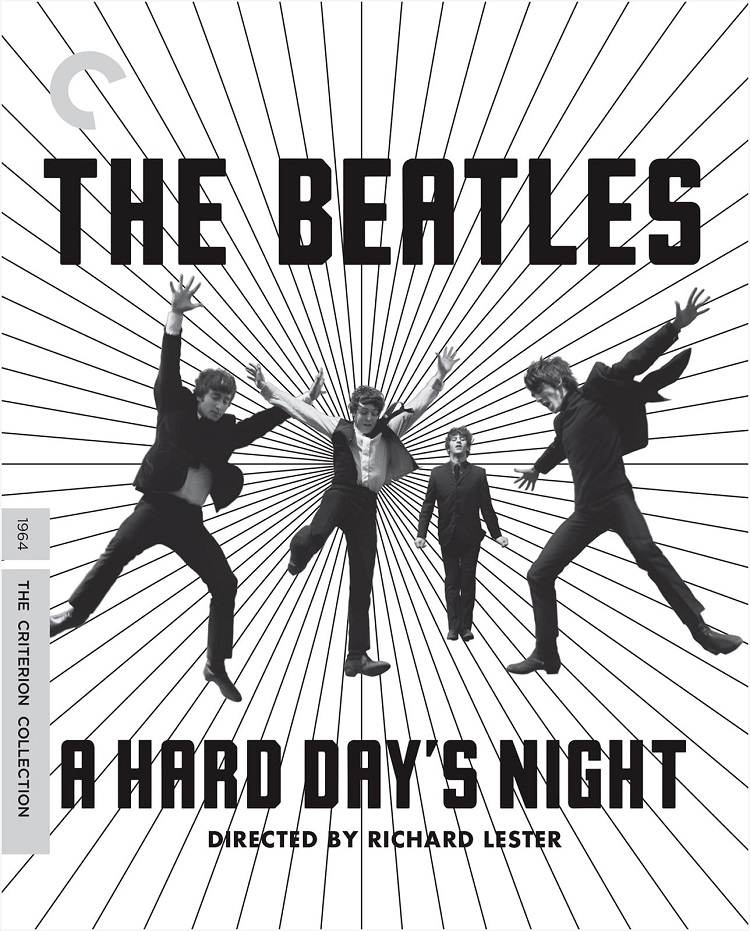 A few weeks after we got married my wife and I caught a showing of A Hard Day's Night at the local cineplex. That summer they were running all sorts of old films and as neither of us had seen that Beatles classic. we figured it would be fun. It turned out to be one of the most perfect, happiest moments of my life.
We were still basking in the glow of being newly married, filled with so much love and potential. The theatre was one of those big, new, stadium-seating jobs with giant plush seats that you could get lost in. There were very few other people there and so it felt like we were totally alone. I lifted up the arm rest between us and leaned over to cuddle up next to my girl. We held hands and leaned in to give each other little kisses.
The movie, of course, is a thing of everlasting beauty. It's so funny and bursting with energy. The plot is hardly there but you never really notice, or care when you do. It's The Beatles at the height of their fame playing the goofs, running away from the hoards of screaming fans, and playing songs. And what songs they are. The soundtrack contains some of the greatest songs by the greatest band in history.
We sat there, my wife and I, singing those songs under our breath and we could hear others in the audience doing the same. It's nearly impossible not to sing along with songs like "Can't Buy Me Love" and "If I Fell." Just try not to.
Anyways, it was just a wonderful time all around. The perfect mix of music, movie, and a great companion. It is a memory forever sketched into my mind. I have no doubt I'd love the movie even without that viewing, but because of that day it is now one of my eternal favorites. That's enough to make it my Pick of the Week, but add in the Criterion giving it the full treatment, and I'm more than excited.
Extras include a new 4K digital film restoration and the option of a monaural or 5.1 stereo soundtrack. There's also a collection of interviews with the Beatles from 1964, a documentary program about the film, and a new essay by critic Howard Hampton.
Also out this week that looks interesting:
Masters of Sex: Season One: I'm hearing great things about this show about the real-life pioneers on human sexuality, Masters and Johnson.
300: Rise of an Empire: This sequel didn't get nearly the buzz as 300 did but I'm interested enough to give it a rental.
Orphan Black: Season Two: Due to my much lamented internet situation, I've not been able to watch any of season two of this brilliant BBC show. I'm ready to binge it.
Winter's Tale: I thought this was a retelling of the Shakespeare play at first, but no, it's an adaptation of a 1983 novel. Still, it's got a good cast including Colin Farrell, Jennifer Connelly, and Russell Crowe so I'm willing to gamble on it.
The Bridge: Season One: A U.S. adaptation of a Swedish drama. The concept about a corpse being found half on U.S. soil and the other half on Mexican with both sides truing to solve the case sounds intriguing. Reviews seem good too. I'll likely watch the Swedish version first but I'm adding this version to my list.
Spiral: Season 4: I loved Season 2 of this French drama and am looking forward to catching up on it.
Jack Taylor: Set 2: I didn't love this Irish drama, but it's worth a watch just for Iain Glen.