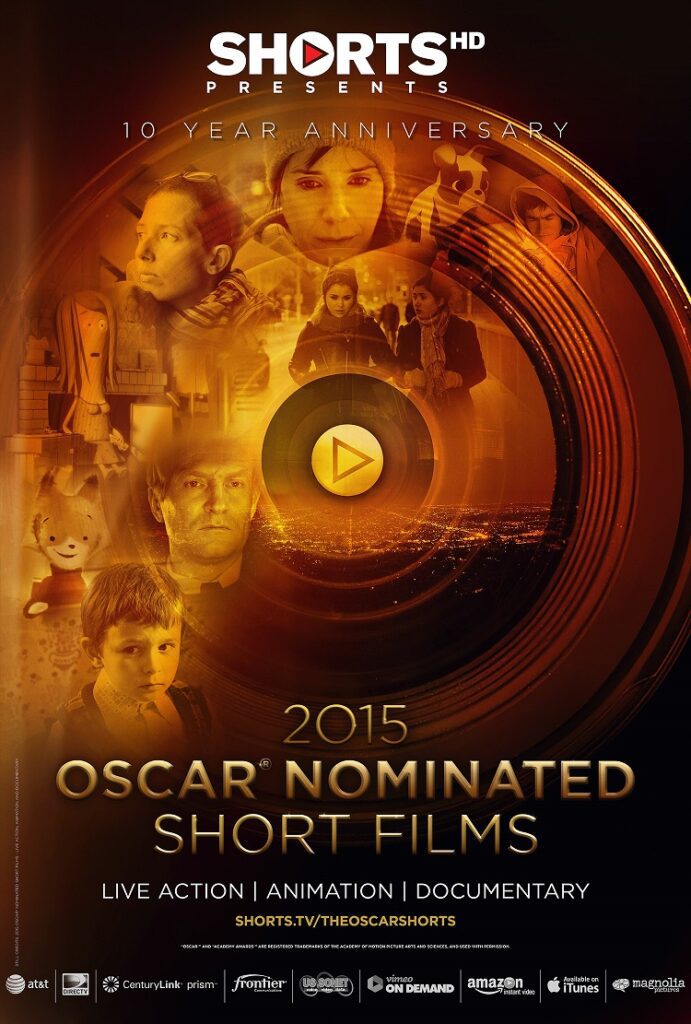 Written by Chris Morgan
Animation would seem to be particular conducive to the short film format, as cartoons have been done in short bursts of a handful of minutes since they were invented. It's a chance to fool around with aesthetics and cool visual effects and so on. Here's a look at all five of the finalists for the Best Animated Short Film category.
"A Single Life": This is only a couple minutes long, and the conceit of it is pretty clever. However, it is much more amusing in concept than in execution. It's slight, but it is so short that doesn't hurt it too much. It's a fine little editing experiment, but not much else. The filmmakers also had a weird preoccupation with making the protagonist's breasts bounce around to the point of distraction.
"The Bigger Picture": The film is opaque and holds you at a difference. There is clearly something happening, but the movie doesn't really want to let you in. As such, caring about the characters, or even understanding who they are, is tricky. On the other hand, the animation is super interesting and impressive. Maybe watch it for a minute to get a look at it, but there's no need to finish the piece.
"Me and My Moulton": There is a slightly clearer narrative here, but it is also a meandering slice-of-life thing with a thoroughly anticlimactic ending. It's funny in parts, but weird and unpleasant in others. Even though it is only a handful of minutes long, there is a high variance in terms of quality running through it.
"The Dam Keeper": The longest film of the five and, funnily enough, the one with the clearest, fullest narrative. It's a film where you can actually really grasp the characters and watch them ebb and flow. It's fantastical, but understandable, and the animation is solid. It also is a bit heavy-handed and has issues with preciousness that all of these films do. However, it's still pretty good.
"Feast": It is the Disney entry for the year, and while money and prestige do not guarantee quality, and while it is nice to root for an underdog, this is far and away the best short of these five. It's not great; it's merely good. But it's quite good, a nice, funny little short about a dog and his owner and food. It does the same trick as "A Single Life", but it actually does it well, adding story to the mix and also editing better. They know what they're doing.
If these are five of the best, then it would appear to be a poor year for animated shorts. Let us set aside "Feast," the clear outlier, for a moment. A lot of times, these other films appear to be parodies of Oscar fodder, smelling of pretentiousness and irritating artiness. As works of visual art, they are all impressive. They are all well-animated and intricately constructed aesthetically, but they are also trying, and failing, to tell satisfactory stories. Also, in truth, "A Single Life" is pretty middling in its animation and it would be unfair to lump it in for praise with the others. "Feast," though, is a soild bit of filmmaking, salvaging what was otherwise apparently a year lacking luster.
In its tenth year, ShortsHD presents the wildly popular Oscar-nominated Short Film program (Live Action, Animation, and Documentary) in over 350 theaters throughout the U.S. and Canada starting January 30 and will continue to expand in the following weeks.