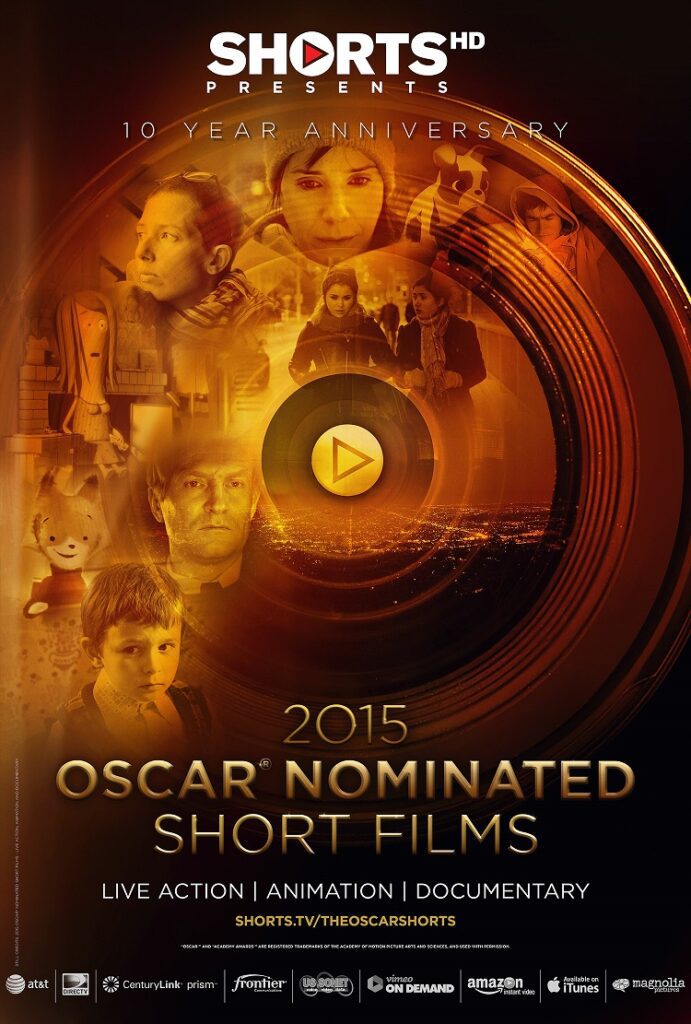 This year's nominated short-subject documentaries include two films from Poland, two films from the United States, and one film from Mexico. Although they all focus on different subject matter, all five focus on aspects of the human journey. The other tie that binds the nominees together is that these are the first Academy Award-nominations for all the filmmakers and producers in this category.
The first film out of Poland is "Joanna," which is the story of a young mother dying from cancer. As she faces her illness, she also writes a blog and letters to her young son Johnny in the hopes of leaving him with lessons after her death.
This documentary's gorgeous cinematography is visually stunning. Although its edits jump around a bit, you understand the journey of this woman and her small family as she both tries to prepare them for life without her as well as remain present to take in all of the little moments in the time she has left. This documentary is the work of Polish writer, director, and editor Aneta Kopacz.
The second documentary out of Poland is "Our Curse," written and directed by Tomasz Śliwiński. He, his wife Maciej Ślesick, and their newborn son Leo are the subjects of this very personal film. Leo was born with Congenital Central Hypoventilation Syndrome, also known as CCHS and referred to as "Ondine's Curse." It causes Leo to stop breathing when he falls asleep and requires him to be on a ventilator for the rest of his life. This doc chronicles the time right after Leo's birth through his first year of life. It focuses on the couple trying to adjust to having a baby with a chronic condition while trying to still embrace the joy of having their first child.
"Our Curse" is a more raw documentary in terms of style. I think it also conveys the rawness and honesty of the emotions of Śliwiński and Ślesick as they face the uncertainty of not only Leo's life but their own as well.
The first of the two films from the United States is "White Earth." It documents the struggles of four subjects, three children and an immigrant woman, who each share their experiences of living in White Earth, North Dakota, whose patriarchs work in the oil industry during the oil boom.
This documentary is the shortest of the five nominated films running at just under 20 minutes. Director J. Christian Jensen does a beautiful job of capturing the rural isolation of this town, which centers around the oil industry. The stories remind me of films that came from the Depression Era. Jensen's shots are haunting while capturing the realness of four everyday people making the best of a tough situation.
The second U.S. documentary is "Crisis Hotline: Veterans Press 1," directed by Ellen Goosenberg Kent. This is from HBO and was made in association with the Iraq and Afghanistan Veterans of America. It documents the crisis hotline call center in upstate New York that fields the calls for all veteran crisis hotlines in the Unites States, which receives over 22,000 calls a month. It is told through the stories and actions of the call-center employees who help veterans in crisis.
It delivers some staggering facts about the suffering of veterans who have returned from war. The film shows how responders handle calls and work to save veterans when they are at their lowest point. It is moving and very poignant.
The final film in this category comes out of Mexico from filmmaker Gabriel Serra Arguel. "La Parka (The Reaper)"presents a day in the life of Efrain, a Mexican slaughterhouse worker. His job is to kill the bulls that are to be next on the butcher's block. Efrain has been working at his job six days a week for the past 25 years. While his job provides for his large family, he struggles with the mental and emotional implications of killing day in and day out.
Arguel does an amazing job of showing what happens in a slaughterhouse without turning his documentary into a PETA anti-meat movie. The cinematography is intimate and up-close while not being gory. Efrain's struggle is an interesting and complex one and this documentary lets the audience into that struggle.
Personally, I really enjoyed all of these films. However, my first choice to win the Oscar is "Crisis Hotline: Veterans Press 1."This film was the most moving to me. I really feel like Ellen Goosenberg Kent did a fantastic job of packing in great information and action into a 45-minute film. After I finished watching this, I felt like I had watched a much longer film based on how much I got out of it. I also feel like this film sheds light on a problem that many people are unaware of. This documentary also pulled me right into the action and did not let up the entire way though.
Although Kent has not been nominated for an Academy Award before, she has won Emmys for her films: How Do You Spell God?; Going, Going, Almost Gone!; Animals in Danger; I Have Tourette's But Tourette's Doesn't Have Me; and Happy to Be Nappy and Other Stories of Me.
All of these documentaries are worth the watch. They each have beautiful and engaging qualities that definitely led me to understand why they were nominated. Best of luck to all the nominees.
In its tenth year, ShortsHD presents the wildly popular Oscar-nominated Short Film program (Live Action, Animation, and Documentary) in over 350 theaters throughout the U.S. and Canada starting January 30 and will continue to expand in the following weeks.