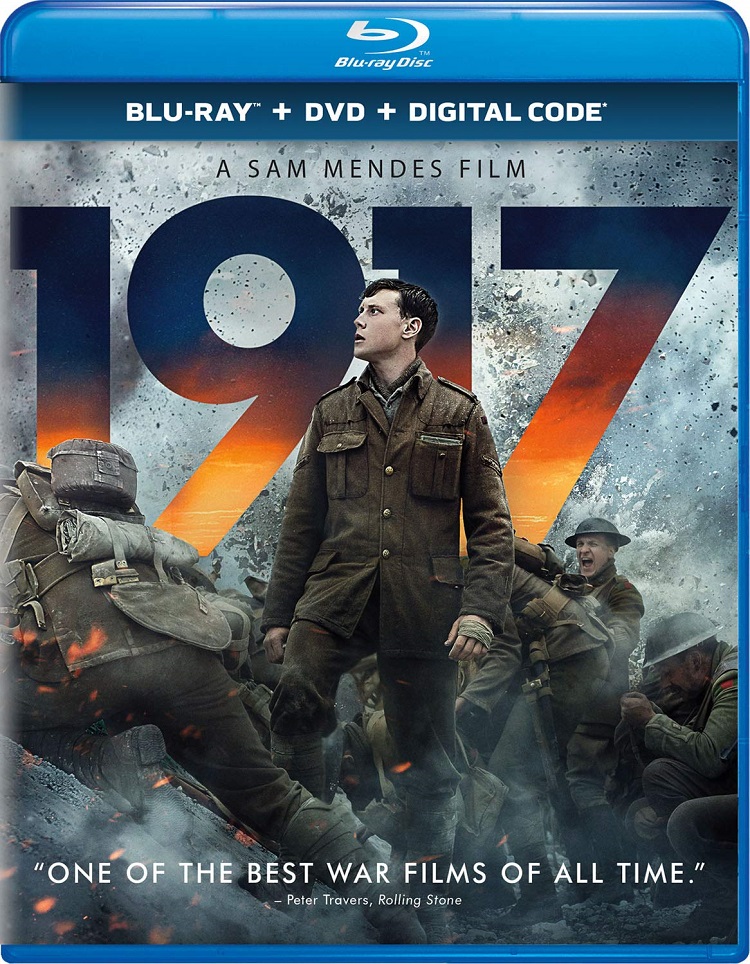 After reinvigorating the Bond franchise with Skyfall and ending his run on a whimper with Spectre, director Sam Mendes makes a leap into the war genre with 1917, a technically bold look at an often undiscussed period within history. Although it hardly goes beyond being technically bold, it still is quite admirable in its ambition.
The whole film is structured as if it's a continuous take and takes place over a couple days. Two soldiers, Will Schofield (George MacKay) and Tom Blake (Dean Charles-Chapman), are assigned to deliver a message to the second battalion of the Devonshire Regiment to prevent over 1,600 men, including Blake's brother Joseph (Richard Madden), from being ambushed by German forces.
Similar to Saving Private Ryan, 1917 exemplifies the perils of war by showing how a simple task like sending a message or finding a fellow soldier can become a matter of life and death. Both cinematographer Roger Deakins and editor Lee Smith do an expert job at making the picture a pulsating experience with the aforementioned long-take structure. Deakins lenses it in his reliably jaw-dropping fashion and one shouldn't be surprised if Oscar #2 comes his way.
Additionally, the score by Thomas Newman, who seems primed for Oscar glory himself after losing a staggering 14 times, feels like its own character. It continuously fits the mood of each scene the way a film score should with the scene where both men are in No Man's land providing the score's best use. As the camera follows Schofield and Blake entering decrepit territory, the eerie sound feels like something out of a war horror film.
It's a sequence that helps give the picture a tonal spectrum as there's enough tension to fit its action film tendencies along with small, surprising moments of humor thanks to the screenplay by Mendes and co-writer Krysty Wilson-Cairns along with the central performance by Dean Charles-Chapman. As both Blake and Schofield enter the heart of danger, Charles-Chapman throws occasional funny quips to relieve stress from the situation at hand.
Meanwhile, George MacKay gives his own masterclass as the skeptical Schofield. Even as Schofield willingly forges ahead, MacKay's eyes and physical trembling as he proceeds illustrate his doubt over whether he can fulfill his duty. The film also features a who's who of famed British faces including Benedict Cumberbatch, Mark Strong, Colin Firth, and Andrew Scott who do wonders with their small cameos. Along with the two leads, they help make 1917 a strong acting showcase.
The story involving two soldiers retrieving a fellow soldier may make 1917 veer a little too close to Saving Private Ryan. However, it still acts as its own entity because it not only depicts an entirely different war, but it has an immense technical prowess and an ability to seamlessly blend horror, humor, drama, and action. It is experiences like 1917 that are proof of why we go to the movies.