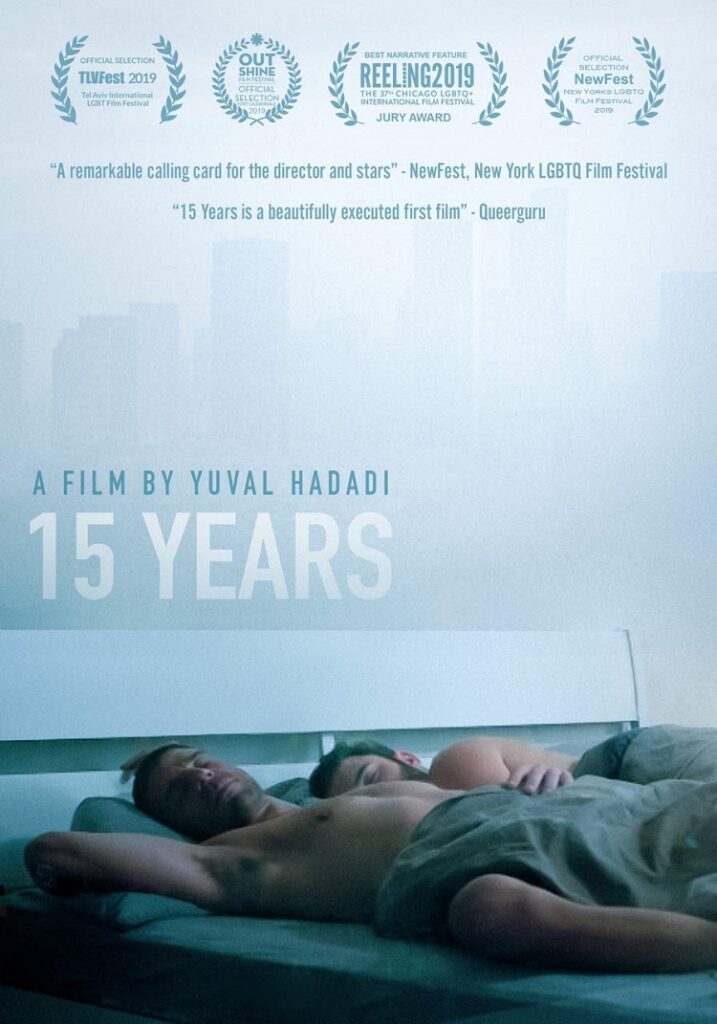 15 Years is a gay romance that is as universal as it is culturally specific. As it dives into the domestication that same-sex couples feel pressured by, it still illustrates the test that couples of any sexual orientation go through where they question their long-term prospects. One can live happily with their significant other, but there could be an event or a decision, like wanting to have a child, that puts that person between a rock and a hard place.
The "having a child" dilemma is what tests the relationship between Yoav (Oded Leopold) and Dan (Udi Persi), his partner of 15 years. Once Yoav's friend Alma (Ruti Asirsai) announces her pregnancy, Yoav goes on a drastic mental breakdown since it awakens Dan's desire to have kids whereas Yoav doesn't want to.
As he distances himself from Dan and inadvertently builds a wall between himself and everyone around him, Yoav comes off as an easy character to hate. However, actor Oded Leopold still admirably doesn't beg for audience pity as he showcases Yoav's aloof nature. In addition, writer/director Yuval Hadadi provides Yoav with plenty of fairness as he establishes motivations to Yoav's behavior in an early sequence. One where Yoav, Dan, and Alma are having dinner with friends and two of them, who're a gay couple, get Yoav pressed as they superficially flaunt their marriage life. Yoav immediately becomes fed up with their bragging over their seemingly idyllic lifestyle with their youth making Yoav feel insecure over being middle-aged since he believes that being a father would make him feel as old as he is.
Although Yoav has had a partner for almost two decades, the ageism that stigmatizes older men within the gay community that tends to crave youth and chiseled physicality could affect him if his relationship crumbles. Whenever he goes on a nightly run and sees a lonely, ominous figure hiding in the shadows, that could be him looking into his future. But Dan still tries to tear down Yoav's invisible brick wall and Udi Persi plays him with a flustered resolve. As for Ruti Asirsai, she is similarly no-nonsense as the loyal friend Alma.
The central acting trio becomes the driving force of this intimate drama that nearly succumbs to its stagnant pacing despite having a runtime of about 90 minutes. In addition, Yuval Hadadi masterfully orchestrates the picture's themes involving loneliness, aging, and turbulent relationships by letting the characters' actions and faces spell them out for us. Both intimate and plaintive, 15 Years has a quiet power that hits viewers from the catalytic dinner scene to its heart-rending conclusion.