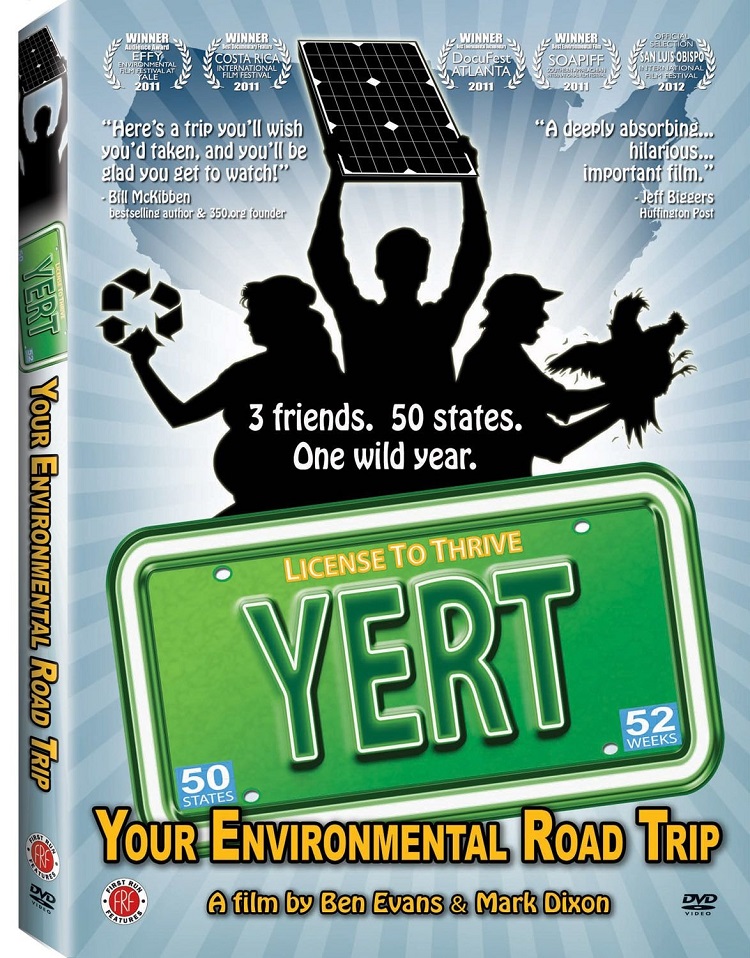 This documentary follows three friends, Mark Dixon and husband and wife, Ben and Julie Evans, who decide to go on a year-long ecological road trip. Their goal is to discover the people, places, and organizations that are working to make America and the rest of the world more environmentally friendly. They travel in a hybrid car and also decide to see how little trash that can accumulate and how little of a footprint they themselves can leave over the year.
They do track down and find many cool environmental companies and people looking to save the planet. From people who have harnessed the wind for power, to worm farmers, to people figuring out ways to build electronic roads that can recharge electric cars. So many of the people and organizations they come across have really cool ideas being put into motion. But the main downfall of his film is that is should have been a series instead of trying to fit it all into one 113-minute film.
If I had my way about it, this documentary would be made into a 50-episode series for NatGeo or Nova. Each episode would focus on the state they happen to be traveling in that week. Then the audience would have much more time to learn and get involved with these new innovations. Then at the end of each episode, they could present how the audience could get more involved. However, I did not get my way.
The film itself has a fun and light-hearted feel, so even if you are not an environmentalist, you want to come along for the ride. Mark, Ben & Julie are all likable people who seem like they would be fun to hang around. They just don't have enough time to show it all. Some subjects get a lot of screen time while other subjects and even whole states get almost passed over completely. I found myself wanting to stay on some subjects much longer than the film did.
The DVD does come with some extras. However, both the deleted scenes and the YERT shorts could have all been incorporated into the film if it were a series instead. The gallery does not add much to the experience of the film and instead of a screen shot of their biographies, I would have like to actually see Mark, Ben, and Julie talk about themselves and what lead them to this journey.
I do love the face that the filmmakers were aware of their packaging and that after making a film about being environmentally sound, that they are not shipping the DVD in a heavy plastic case. The sleeve it comes in made by Oasis Manufacturing and is made in accordance with 100% Green Forestry Practices. You can learn more about it at www.oasiscd.com
This is still a documentary that is worth watching, I just think you will find yourself wanting a series as well. Although some of the ideas in this film, I have learned about before, many I have not. As a viewer who is not fighting the environmental fight every day, I truly learned a lot about what those who do fight every day.