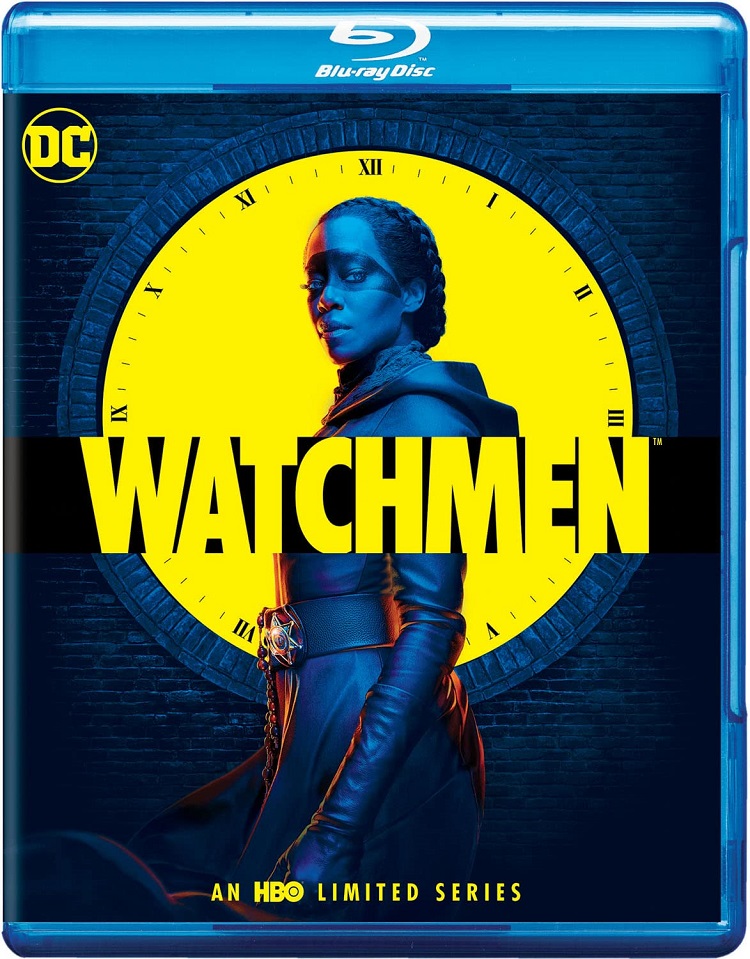 If you come to HBO's Watchmen limited series with a knowledge of the original comic book series and/or Zack Snyder's 2009 movie, the most perplexing thing about the premiere episode is the heavy focus on racism, seemingly changing the entire nature of the original plot. In light of our current national turmoil, and on today's 99th anniversary of the actual Tulsa race massacre that serves as a starting point and touchstone for the series, it now stands as a more prescient creative choice than ever and a disturbing reminder of just how little has changed in the last century. While the racism angle decreases somewhat as more characters are introduced and featured in ensuing episodes, its inclusion contributes greatly to the show's gravity, guiding it on its path as an audacious, surprising, and unsettling work, and ultimately helping it to become an instant classic.
Instead of strictly adapting the original comics, creator Damon Lindeloff and his team decided to set it 30 years after the original story. That initially creates a bewildering landscape for all viewers, since only a few prominent characters from the original team still feature here, and yet it also opens up a fascinating new world as viewed through a 30-year-old prism. To be clear, the source material is hallowed ground that is a virtual minefield for any creator foolish enough to adapt it, making it all the more amazing that Lindeloff's team was able to pull it off with such spectacular success. Original comic book writer Alan Moore disowns all adaptation attempts, forcing creators to remove his name and any association with the project, making each attempt feel like illegitimate fan fiction and creating yet another sizeable obstacle to overcome, and yet Lindeloff proves to have the chops to hone this concept into a show that absolutely matters.
Regina King leads the cast as a masked cop codenamed Sister Night. When her white boss is hanged and later turns out to have full Ku Klux Klan regalia in his closet, she's tasked with tracking down his killer, determining if her boss really was a racist, and delving deep into her own unknown family history that touches on the Tulsa riots. Meanwhile, returning character Ozymandias is in exile on another planet where he lords over a kingdom inhabited by slave creatures, while the all-powerful Doctor Manhattan is in another type of exile, existing as a human with no knowledge of his true identity. Fellow veteran character Silk Spectre (Jean Smart) is long retired from the superhero trade but still an active and highly effective FBI agent. Disciples of the deceased Rorschach character have formed a dangerous and racist militia, sporting his signature inkspot masks as they work on a plot to reform the world to their liking. In short, there's a lot going on in the nine episodes of the limited series, and much of the enjoyment comes from trying to determine how it's all going to tie together.
The acting performances are uniformly strong, with special mention to Jeremy Irons as the depraved, world-weary Ozymandias and Regina King as the cop who guides us through this strange new world. The episodes are peppered with fun Easter eggs recalling the original comics, making a reading of the source material ideal for full enjoyment of the series, although the show is structured in such a way that neophytes are fully welcome.
The Blu-ray delivers solid image quality and a booming DTS-MA 5.1 soundtrack, and yet it seems like a big miss that there's currently no 4K/UHD option to really showcase the top-notch technical aspects of the series. Hopefully that will be remedied at a future date, but for now the Blu-ray is a fine way to revisit the show. Thankfully, the set also includes a digital copy, still a relative rarity for TV projects but a welcome addition here.
Interestingly, rather than grouping all of the set's many bonus features on the final disc, they're instead scattered across all three, although the two exclusive Blu-ray special features are on the final disc. The total features add up to over 90 minutes of content, making for a treasure trove of material for fans hungry for more insight into the series. However, there is one glaring omission. One of the strongest aspects of the series is the thrilling soundtrack by Nine Inch Nails frontman Trent Reznor and his longtime collaborator and current NIN member Atticus Ross. Surprisingly, even with nearly 20 bonus features in the Blu-ray set, there's nothing highlighting the outstanding music.
Disc One has a few minutes of character bios with footage from the series delving into some of the lead characters, a brief FX reel about the squid storm effect that dropped tons of tiny squids on the set, a couple of minutes discussing the show's use of masks, a brief look at the alternate reality of the show's Tulsa setting of 2019, and a half-hour panel discussion with creator/producer/writer Damon Lindelof, original comic book artist Dave Gibbons, and most of the lead cast at the 2019 New York Comic Con. If you've ever watched a panel discussion from a comic book convention, there's nothing surprising here, but it's fun to the see the cast joking around on stage and discussing how they came to the project.
Disc Two has a 16-minute "Watchmen: Unmasked" feature which digs deep into the thought process of the creators in resetting the plot as a diatribe against racism. It's telling that the longest bonus feature produced from scratch for this set focuses on the racism angle of the series. Also, as gratingly highlighted in this feature, actors really can't discern the difference between the words "cavalry" and "calvary", so the single most frustrating thing about the series for picky viewers is the constant bungling of the 7th Cavalry name throughout the show. Other bonus features are a 1-minute interview with one of the directors, a couple of minutes with Tim Blake Nelson giving viewers a tour of his "squid shelter" where his Looking Glass character sequesters him from the craziness of the world outside, and a couple of minutes on the production of an impressive fight scene with Hooded Justice battling the Klan that was captured almost entirely in one take in camera.
Disc Three serves up "The Colossal King – Adrian Veidt", a 12-minute Blu-ray exclusive bonus featuring images from the original comics souped up with motion and interspersed with scenes from the series and comments about the psyche of Ozymandias from Lindeloff and star Jeremy Irons. The other Blu-ray exclusive is "Hooded Justice", also 12 minutes focusing on the Hooded Justice character with the thought process of the creative team in retconning the character as an African American racial justice warrior. There's also a 3-minute feature on the eye-popping, theatrical-quality special features being layered on footage from the ground up, showing among other things that the skintight mirror mask worn by Looking Glass wasn't at all reflective. The remaining items are a very brief interview with original comic book artist Dave Gibbons, including footage of him drawing and inking a beautiful new piece based on Regina King's Sister Night character; another brief snippet focusing on the Rorschach terrorist organization; and a look at King's talented stuntwoman showcasing some impressive rehearsal footage.
Watchmen: An HBO Limited Series is available on Blu-ray and DVD on Tuesday, June 2nd, and is now available for digital purchase.