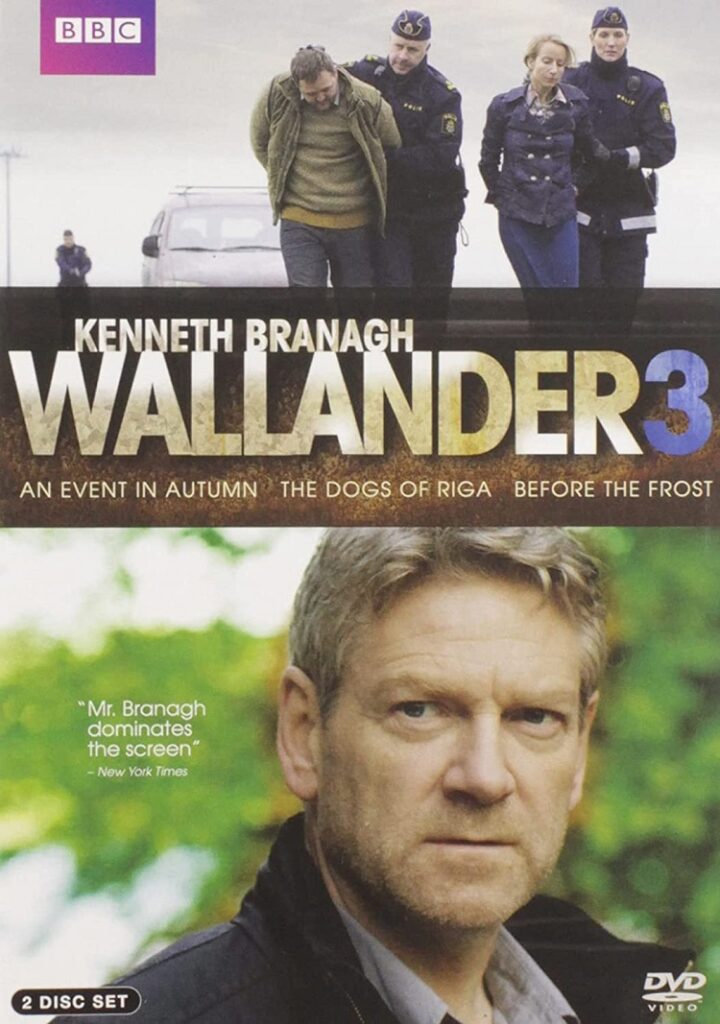 In between filming Wallander series 2 and 3, star Kenneth Branagh directed a little art house film called Thor. In the process, he gave a turbo boost to the career of his Wallander co-star Tom Hiddleston, directing him as the baddie Loki. Hiddleston's impact was muted in the first two series of Wallander due to his relatively minor and cookie-cutter junior detective role, so with the greener pastures of the big screen calling it's no surprise or great loss to find him missing from the police roster this time around. That gap in the department allows some fresh blood to join the ranks, but the series still functions almost entirely as a showcase for Branagh.
Kurt Wallander is still an incredibly driven, almost entirely joyless career cop who latches onto crimes like a bulldog and doesn't give up until he gets the bad guy. As the new series opens, he's purchased a nice new home in the country, which would normally be a high point in anyone's life but quickly devolves into a new case for Wallander when he finds the remains of a young woman buried in his garden. Turns out his new neighbors aren't all as folksy as they may appear.
In the second episode, two dead Latvian mafia men wash up in the local harbor, forcing Wallander to travel to the capitol of Latvia in search of the killer. While there, he runs afoul of the local police and races to catch the villain before he gets kicked out of the country. While it was interesting to see Wallander venturing outside of his native Swedish haunts, there's something about the character that just works best when he remains in his normal orbit. As such, this was my least favorite episode and distracted me from the case as I tried to reconcile and accept the foreign images of him sleuthing in Latvia.
For his final case of the series, Wallander and crew investigate the disappearance of an elderly woman, leading them to suspect a clinically insane religious zealot and arsonist named Jannek Langas. Wallander is later visited by a childhood friend of his daughter's named Anna, but when she also disappears he discovers that Langas and Anna both belonged to the same fundamentalist Christian group of which other members are mysteriously dying. With Anna's absence growing longer, he struggles to discover the truth about the deaths and the fate of his daughter's friend.
As in past series, the current edition is three feature-length episodes, allowing for each story and Wallander's character to expand to satisfying depth. Branagh has the role nailed down, bringing a world-weary, rumpled, depressed gravitas to the character that ensures we watch his every move even if we don't particularly like him. Even solving his cases doesn't seem to bring any particular satisfaction to Wallander, it just frees him up to obsess about the next case to come his way. Assuming the series continues its traditional pattern, that case won't happen until 2014, making this release our last chance to experience this masterful actor in his signature role for now.
Wallander Series 3 is available on DVD on September 25th. There are no bonus features.