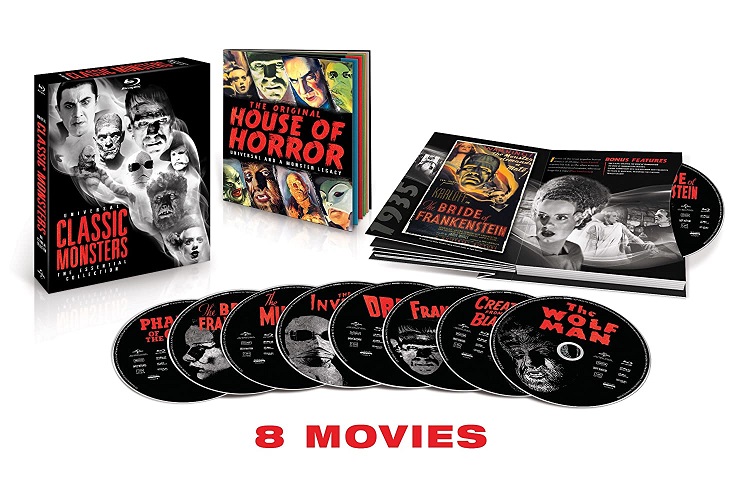 Halloween has become one of my favorite holidays. In the 10 years we've been married, the wife and I have thrown an annual pumpkin-carving party. Generally speaking, we're kind of homebodies and as such don't go out all that much nor do we have lots of people over all that often but for the pumpkin bash we go all out. The house gets decorated with ghouls, ghosts, and monsters. I spend hours upon hours creating the perfect mix of scary songs, horror movie scores, and all those goofy Halloween-themed ditties like "The Witchdoctor" into a great blend of music for our big night. We get lots of candy, make a bit batch of chili, and brew up some spiced apple cider. Up until recently, it was always an adult affair with people our age pretending to be kids and carving the best pumpkins they could, but now with our own little one the party has become more family oriented with lots of wee ones slicing up little triangle eyes and noses with help from their parents. Judgments are made, prizes are given, and everybody has loads of fun.
I always love displaying my own creation on the porch and when the actual holiday comes its a treat to see all the little kids (and sometimes bigger ones) beating on the door asking for candy. I spend much of the entire month of October feasting on horror movies as well – a genre that has been amongst my favorites for nearly as long as I can remember.
I grew up on slasher films with the likes of Freddy and Jason and Michael Myers terrorizing scantily clad teenagers and from there went down darker roads full of zombies, flesh-eating cannibals, and more gore than you can shake a decapitated head at. It wasn't until I was married that I really started watching all of the great classics from Universal studios. I knew of Frankenstein, Dracula, and the rest, of course, and had seen some of the more modern takes on them, but for whatever reason I had always neglected those old films (probably because they were old) but watching them with my wife I discovered that not only were they great horror movies but they were truly great films as well.
I'm very excited to see that Universal is now releasing the classic monster movies in an essential boxed set, and in high definition to boot. Universal Classic Monsters: The Essential Collection contains eight disks including Dracula (and the Spanish Dracula remake), Frankenstein, Bride of Frankenstein, The Mummy, The Invisible Man, The Bride of Frankenstein, The Wolf Man, The Phantom of the Opera (1943), and The Creature from the Black Lagoon. Each movie includes many special features and are newly restored. All of which gets the horror monster inside me very excited and also makes this my Pick of the Week.
Also out this week of interest:
Princess Bride 25th Anniversary Edition (Blu-ray): There have been multiple versions of this classic over the years, but if you don't have it already, it's an essential to any movie lover's collection. New extras include: several featurettes and a DVD game.
Dark Shadows (Blu-ray/DVD/Digital Copy): Tim Burton's revamp of the cult television show starring Johnny Depp got terrible reviews and I've never seen the original show anyways, but I always wind up watching their collaborations eventually.
Downton Abbey: Seasons 1 & 2: Like so many others I've fallen in love with this period drama.
Cinderella (Two Disk Diamond Edition Blu-ray/DVD/Digital Combo): Disney is masterful at releasing their classic animated films and then throwing them back in the vault so that everybody buys them quickly for fear that they will disappear again. It is Cinderella's turn and I expect with my little one getting big enough to enjoy these films I'll be buying it soon. Extras include: several featurettes, a personalized digital storybook and something called Disneyview.