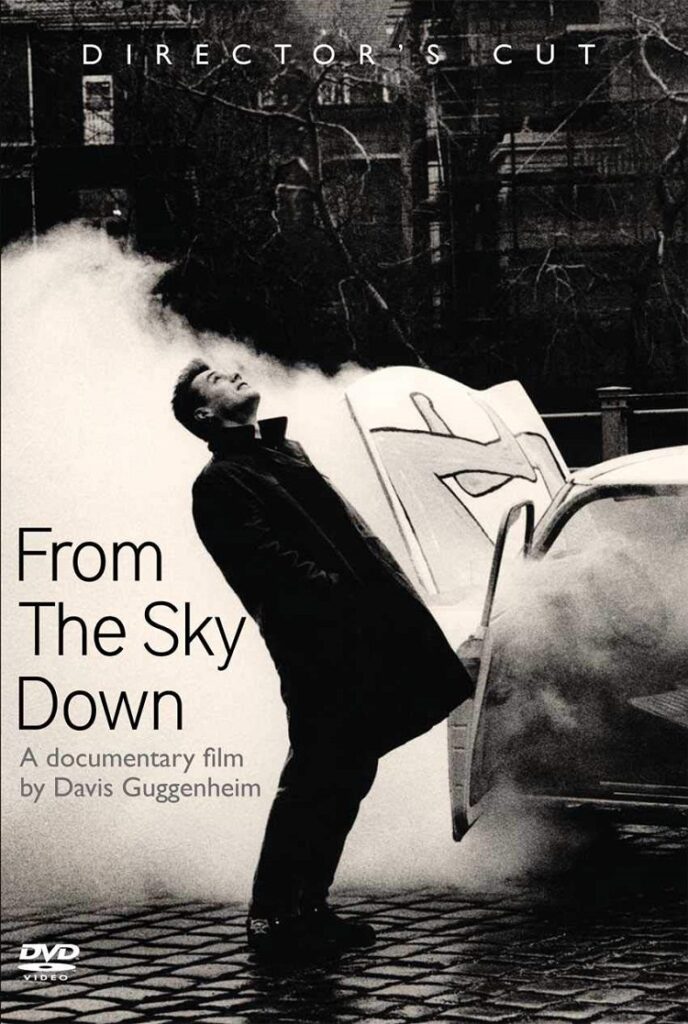 You know it is a heck of a week for movie releases when the top seller on Amazon is a workout video. The second release is a futuristic tale about giant boxing robots. Some weeks it just doesn't pay to get out of bed in the morning. But just as the prophet Bono spoke once again an Irish band has arisen to save us from this boring, abysmal release week.
U2: From the Sky Down finds the band returning to the studio in Berlin to discuss the making of their seminal album Achtung Baby. That's probably my favorite album from U2 and it is certainly the pinnacle from which they've been slowly descending from ever since. The documentary opened the Toronto International Film Festival (the first documentary to ever do so,) and it's getting good reviews too. It was also directed by the same guy who did It Might Get Loud which was lots of fun, contributing to why it's my pick of the week.
While there isn't much else that's got me really excited, there are a couple of releases worth mentioning and several Blu-ray titles of interest.
Real Steel (Three Disk Combo: Blu-ray, DVD, Digital Copy): This is that boxing robot movie I mentioned earlier. It stars Hugh Jackman and Evangeline Lily who seem to be in on the joke. It doesn't look like the film takes itself seriously, which is probably a good thing for a robot boxing movie set in the future.
The Whistleblower: Rachel Weisz stars in this gritty film about sexual traffic in Bosnia. It's gotten some very good reviews.
50/50: Joseph Gordon-Levitt and Seth Rogen star in this comedy about cancer. I'm not much for Rogen's brand of gross-out comedy, but I'm a great appreciator of Gordo-Levitt's recent come back.
Notorious, Rebecca, Spellbound (Blu-ray): Thee Hitchcock classics get the Blu-ray treatment and they each come with a slew of special features.
Annie Hall, Manhattan (Blu-ray): Two of Woody Allen's best films are likewise getting the Blu treatment. Allen doesn't believe in special features so all you get are some trailers, but reviews of the transfer are good so if you want to see these films in the best possible way outside of an actual theatre, this is your shot.