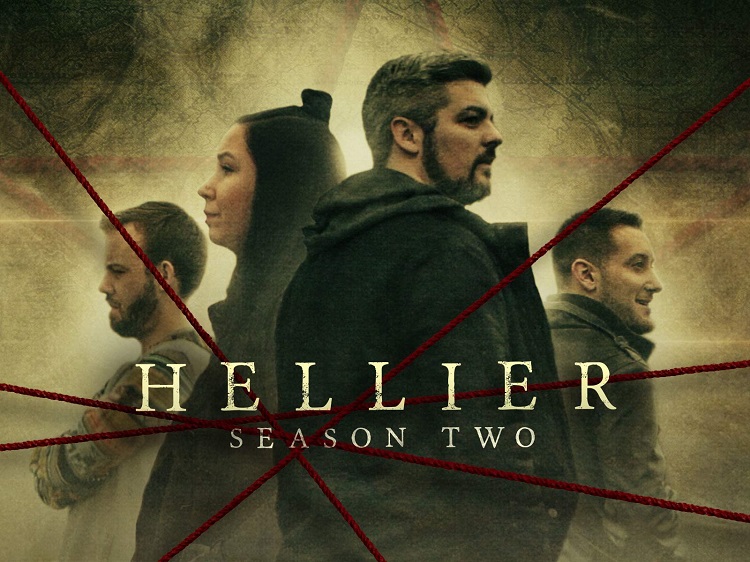 Last year, Season 1 of Hellier debuted on YouTube and quickly won over fans and critics alike. The ten episodes of Hellier: Season 2 will premiere this Friday, November 29th on Amazon Prime. And after watching Season 2 of Hellier, I am telling you will want to scrap your Black Friday shopping plans and experience a different kind of madness.
Don't worry, I will not be posting any spoilers. You will need to watch for yourself, but Hellier: Season 2 begins with reconnecting the audience to the investigation team and the key points from Season 1. We are reintroduced to Greg and Dana Newkirk, Connor Randall, and Karl Pfieffer. We also meet the newest addition to the Hellier investigation team, Tyler Strand. Together, the team begins to dive into what they have already uncovered in their search for explanations and start to follow new leads and new paths as more questions are raised. What began as a series of emails for Greg Newkirk has become so much more than he or the rest of the team ever expected.
If you like paranormal investigation shows full of sensational hosts who are constantly yelling and freaking out, Hellier is probably not for you. However, if you appreciate a group of people who have been thoughtfully and carefully investigating the paranormal for most of their lives and a group of people that recognizes culture, context, and critical thinking are integral parts of paranormal investigation, then Hellier is right up your alley.
While I know it may be easy to say that any paranormal investigation series is there for the ratings and to grab viewers, you need to experience Hellier for yourself. In the retelling of their time involved in this case, the Newkirks, Randall, Connor, and Strand make you feel like you are right there with them. And as you watch, you too will begin to experience the synchronicity that connects all of their experiences time and time again.
Outside of some foul language, Hellier is suitable watching for almost any age. And this team shows that you don't need over-the-top investigation teams to take you along on a really good paranormal ride.
Stream all 10 episodes of Hellier: Season 2 on Amazon Prime, beginning this Friday the 29th.