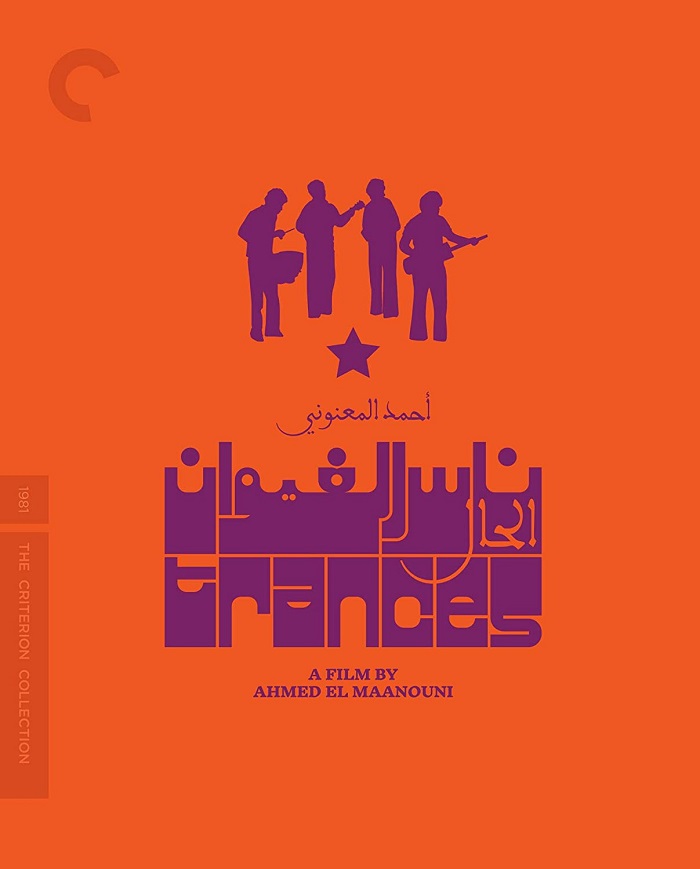 During a four-month period, filmmaker Ahmed El-Maanouni followed the politically and peace-minded avant-pop band Nass El Ghiwane on their tour of Tunisia, France, and their home country of Morocco. The result, originally released in 1981, is the beautiful audiovisual journey that is Trances.
Nass El Ghiwane rejected the popular music of Egypt and instead returned to their roots for inspiration. And while at times their folk music can feel light and joyful, the lyrics are anything but as they sing of tyrants and war, the pursuit of freedom and the corpses of children.
The film does not have an overarching verbal narrative and instead the music of Nass El Ghiwane becomes both the narrator and the star as it lulls its audience into beautiful trance-like states through footage of the band in concert and playing in the streets of Morocco.
Trances was given a 2K digital restoration courtesy of The Film Foundation's World Cinema Project in collaboration with the Cineteca di Bologna, with uncompressed monaural soundtrack on the Blu-ray. According to the liner notes, "This digital transfer was created on an ARRISCAN film scanner in 2K resolution from the 16mm original camera and sound negatives, preserved by producer Izza Genini. The sound negative was restored to Dolby SR and digital. The restoration produces a new 35mm internegative for long-term preservation and was completed in May 2007. Special thanks go to Genini and director Ahmed El Maanouni for facilitating the restoration process."
This Blu-ray release of Trances contains these director-approved special features:
Introduction from 2013 by The Film Foundation's founder and chair, Martin Scorsese
Interview program from 2013 featuring director Ahmed El Maanouni, producer Izza Génini, musician Omar Sayed, and Scorsese
An essay by film scholar Sally Shafto
Trances is both lovely to watch as well as to listen to. It is a testament to the band's legacy as well as the culture and history they preserve through their music. In 2013, the Criterion Collection included it as part of Martin Scorsese's World Cinema Project No. 1 and it is now available as a standalone title. It has a runtime of 88 minutes and is in Moroccan Arabic with English subtitles.