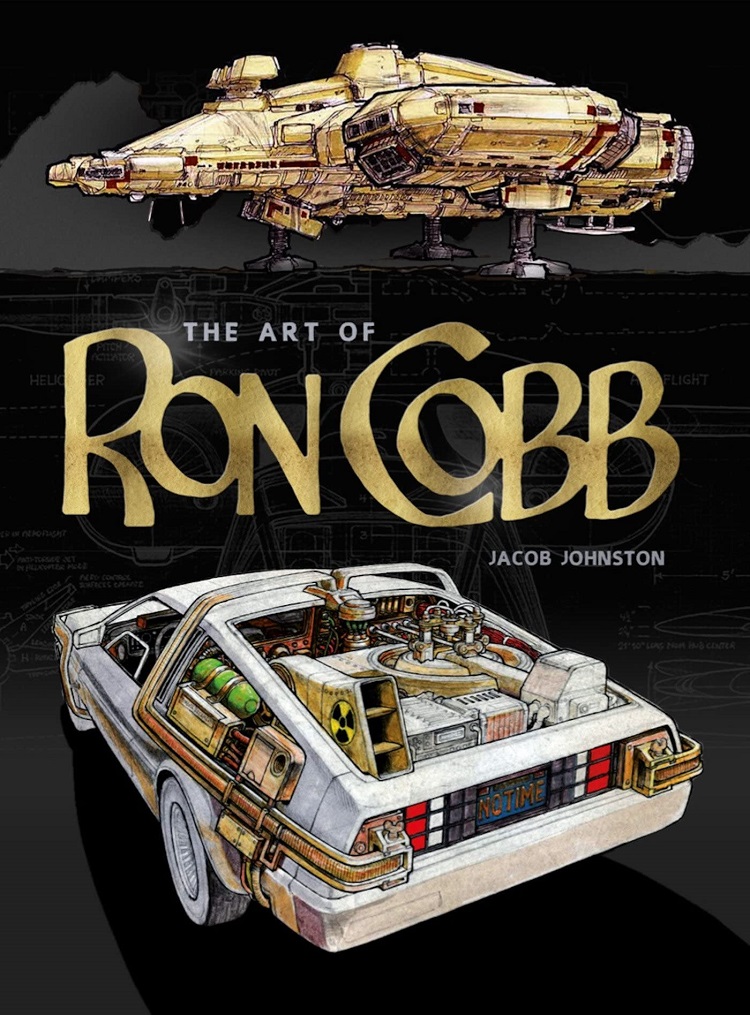 CONAN THE BARBARIAN 90TH ANNIVERSARY
THURSDAY July 21st | 12:30PM – 1:30PM | Room: 24ABC
Join Matt Murray (editor, Heroic Signatures), Steve Saffel (editor, Titan Books) and Jim Zub (writer: Conan, Dungeons and Dragons) for a discussion of Conan's lasting impact and revelations on what's yet to come, including the Netflix project in development, a new era for the comics, and Conan: Blood of the Serpent by NYT bestselling author S.M. Stirling.
THE ART OF RON COBB
FRIDAY July 22nd | 12:00PM – 1:00PM | Room: 4
A unique opportunity to explore Cobb's (concept artist, Alien, Back to the Future) incredible legacy as celebrated in The Art Of Ron Cobb from Titan Books and featuring movie luminaries Nick Castle, Mitch Suskin, Jim Bissell, John Eaves, Michael Backes & Jacob Johnston as they share their stories of the great man and discuss the eternal influence of the world's greatest concept artist! Moderated by Concept Art Association Co-Founders Rachel Meinerding and Nicole Hendrix.
Don't miss the opportunity to pick up an exclusive limited edition "Nostromo" pin when you pre-order The Art of Ron Cobb from Stuart Ng Books booth #5012.
PAC-MAN: BIRTH OF AN ICON
SUNDAY July 24th | 3:00PM – 4:00PM | Room: 29AB
Join author Tim Lapetino as he discusses his book Pac-Man: Birth of an Icon and details Pac-Man's origins in the book that Forbes magazine called "the most definitive take on everyone's favorite pill-popping, haunted hero". It's about time to shed light on what Pac-Man and its creators have meant to video games and the larger entertainment landscape!
AND FROM TITAN COMICS
DOCTOR WHO COMICS PANEL
THURSDAY July 21st | 2:00PM – 3:00PM | Room: 5AB
Take a trip aboard the TARDIS with Titan Comics! Join superstar creators Dan Slott (Spider-Man, Fantastic Four) and Jody Houser (Stranger Things, Critical Role) as they discuss with Brigid Alverson (Publishers Weekly) and Johanna Draper Carlson (Comics Worth Reading) the past, present and future of the Doctor Who comics franchise with revelations and behind-the-scenes secrets of their Time Lord adventures featuring Doctor Who Special 2022 starring the Tenth Doctor, and Doctor Who Origins, starring the Fugitive Doctor.
ADAPTING THE WORLD OF BLADE RUNNER FOR COMICS
FRIDAY July 22nd | 2:00PM – 3:00PM | Room: 29AB
Titan's critically acclaimed and beloved Blade Runner comics series returns! Join BLADE RUNNER ORIGINS co-writer K. Perkins (Paper Girls, Batwoman), and BLADE RUNNER 2029 writer Mike Johnson as they discuss with journalist Graeme McMillan about adapting and expanding the classic neo-noir world for comics.