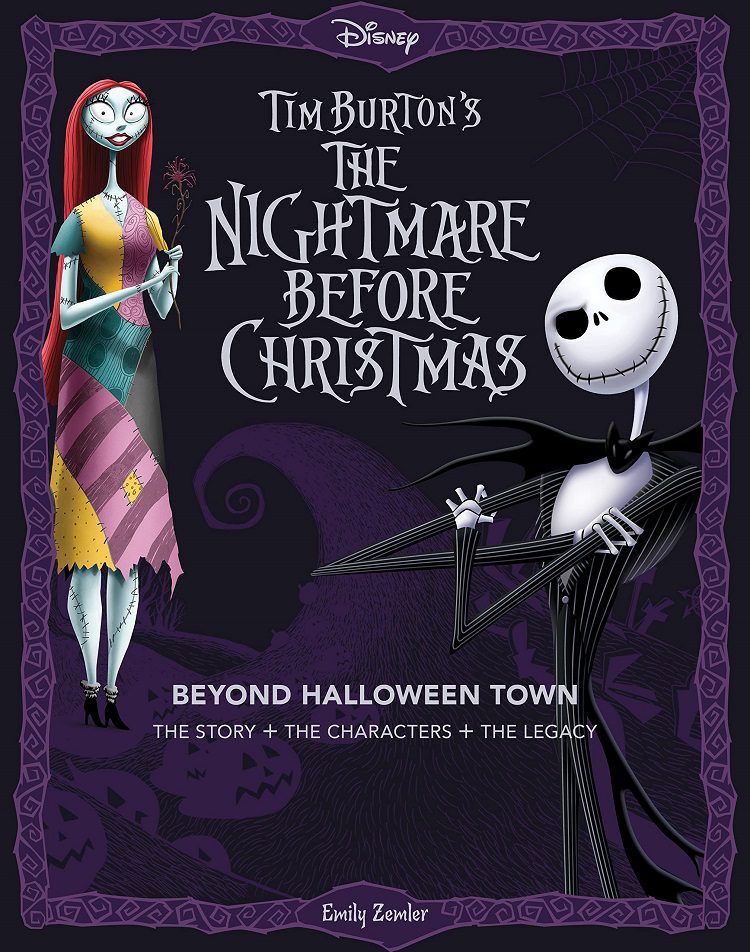 Author Emily Zemler, who describes her younger self as "a black clothing-clad weirdo" in the Introduction, helps commemorate the 30th anniversary of Tim Burton's The Nightmare Before Christmas with her book, Beyond Halloween Town: The Story, the Characters, and the Legacy. The book is divided into six chapters, covering Nightmare's origins and inspirations to its legacy, both in terms of the merchandise and the fandom, the latter of which seems to grow exponentially every year as the film's cultural impact is bigger than ever.
The book's text gets a little repetitive at the start. In the Foreward, Tim Burton reveals he started with a poem that he wrote in 1982 while a Disney animator. In her Introduction, Zemler tells readers that "the story [was] based on a poem Burton wrote in the early eighties." And then Chapter One starts with "…Burton wrote a poem."
After that fact is well established, Zemler does a fantastic dive into telling the story of the telling of Jack Skellington's story with quotes from different crew members, including director Henry Selick, screenwriter Caroline Thompson, and cinematographer Pete Kozachik. The book presents a treasure trove of preproduction sketches and stills and reveals numerous films and characters that inspired Burton and the team. The work of Danny Elfman, composer/singing voice of Jack, gets its own chapter due in part because it has grown beyond the film with tribute albums and Elfman performing concerts around the world.
Other examples of the Nightmare phenomenon moving beyond the film's Halloween Town is shown in Disney-approved ancillary products like books, such as Shea Ernshaw's Long Live the Pumpkin King, which explores Sally's past and "her…dreams for the future"; how Disney incorporates the movie into their theme parks during Halloween season; and a chapter on "merchandise, games, and oddities" that will have fans salivating and their bank accounts emptying over all the collectibles available.
And Nightmare fans should add Zemler's Beyond Halloween Town to their collectibles list as it's a must-own that serves multiple audiences. It's a great introduction to new fans and a wonderful survey for those who helped make the film a mild box-office success back in 1993.