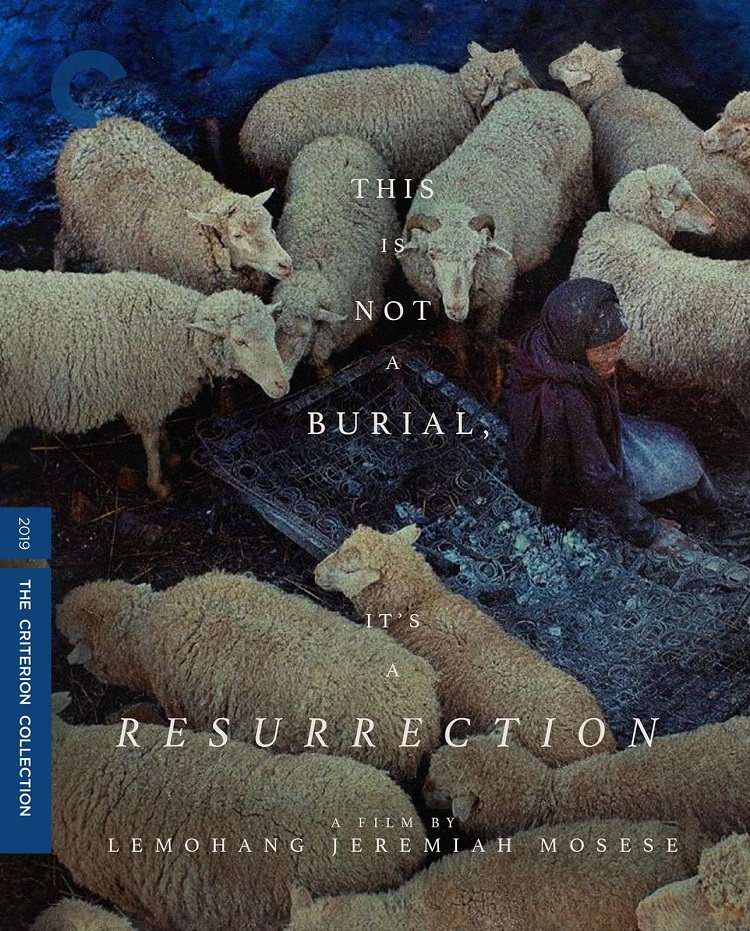 This POTW is going to be a little different because the film I'm choosing for this is one I haven't seen, but it does sound really interesting and highly profound. And it is This Is Not a Burial, It's Resurrection, a 2019 film by Mosotho screenwriter, film director, and visual artist Lemohang Jermiah Mosese.
Reading briefly about the plot, which concerns an 80-year-old widow named Mantoa (Mary Twala Mhlongo, a late South African actress) who prepares for her own death and aspires to be buried with her husband and children in her village, but when land officials want to build a new damn and replace the village, she takes a final stand, inspiring her neighbors to fight back, not just for their land, but their way of living.
The film sounds like an experience for the eyes and the ears; a portrait of rebellion and resilience in the face of evil, an evil being the younger generation, the type of generation that doesn't understand the importance and resonance of individuals who came and made legacies before them.
It also seems to be a story of the actress herself, a woman who looks like she led a complex life and possessed a face that contained so much expression and incredible depth which (according to screenshots I've seen) are unforgettable. It looks like a film that will be impossible to shake, and one that I really have a desire to see for myself.
The supplements (albeit not stacked) still sound interesting. They include a new commentary by Mosese and producer Cait Pansegrouw; two short films by Mosese: Mosonngoa (2014) and Behemoth: or The Game of God (2016), along with his 2019 essay film Mother, I Am Suffocating. This Is My Last Film About You., with a new introduction by him; and a trailer. There is also a new essay by novelist and playwright Zakes Mda.
Other releases:
Death Wish 4K UHD (Kino): Charles Bronson stars in this controversial 1974 revenge thriller as Paul Kersey (one of his iconic roles), a New York City architect who becomes a scary, one-man vigilante after his wife is murdered and his daughter raped by street punks.
Freaky 4K UHD: A bullied high school senior (Kathryn Newton) unknowingly swaps bodies with her town's deranged serial killer (Vince Vaughn) amd has less than 24 hours to reverse the switch before it becomes permanent.
Violent Night: David Harbour plays Santa Claus, who shows a group of mercenaries that he's no Saint Nick after they break into a family compound where he is during Christmas Eve.
Goodbye, Mr. Chips (Warner Archive): Robert Donat (in an Oscar-winning performance) plays Arthur Chipping, an aging teacher/former headmaster of a boarding school who recalls his career and his marriage over the decades.