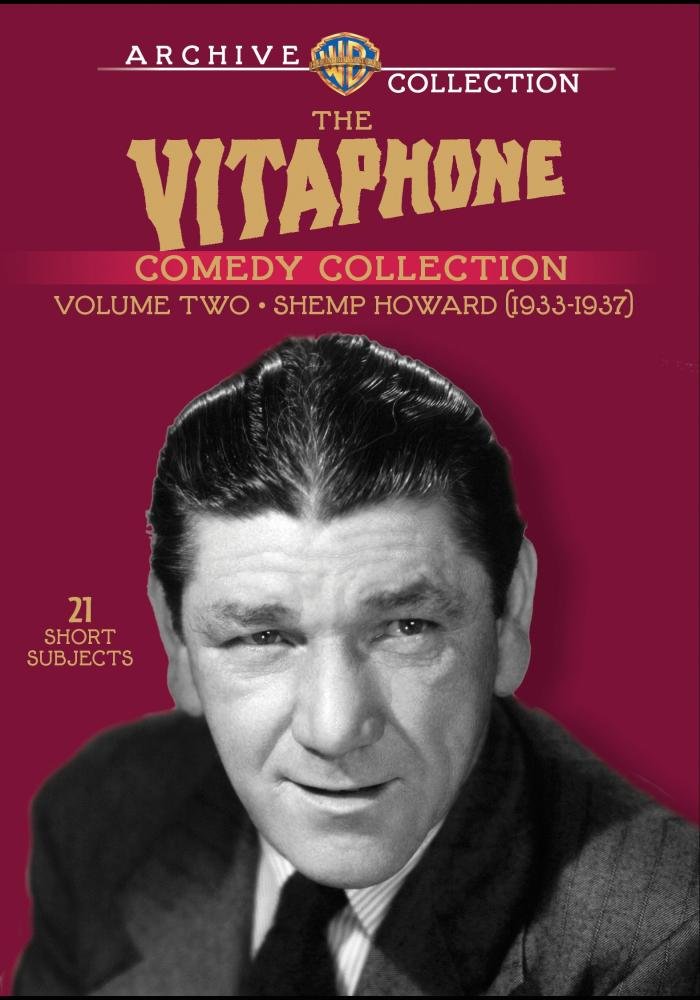 After leaving the original vaudeville version of a comedy company that would later come to be known to the world as The Three Stooges, Shemp Howard embarked on a solo career in comedy. It was a venture he did not have to enter into lightly, either – as Shemp possessed an inherent ability to make one laugh, be it by his oh-so-distinguishable looks (his manager once promoted him as the ugliest man in Hollywood) or his knack for slapstick humor. Unlike his former (and later, future) colleagues, he didn't necessarily need to be a second banana or serve as an abusive ringleader to make it.
Alas, fate had something entirely different in mind for the underrated performer, and after his kid-brother Curly was unable to return to the now-established and longstanding comedy troupe, Shemp (rather reluctantly) assumed the dreaded position of Third Stooge until he died in 1955 of a sudden heart attack. What's more unfortunate is that, during his time with the filmic Stooges, budgets were cut, stories and gags reused mercilessly, and stock footage was generously employed to the point that some of the later Shemp shorts were unforgivably bad (even after the performer passed away, strictly-enforced contracts forced Moe Howard and Larry Fine to use a stand-in in order to finish up several unfinished projects!).
But that's all in the past, right? As one draws the curtain of time back a bit further, however, they are able to encompass the remaining and often rarely-seen filmography Shemp made during his solo years. A fascinating look at his Columbia years (prior to joining the Stooges) can be found in The Three Stooges: Rare Treasures from the Columbia Pictures Vault set released in 2012. Another look at his earlier work can be found in the first volume of the Warner Archive's Vitaphone Comedy Collection from 2012, where he shared a set with another fallen star, Roscoe "Fatty" Arbuckle.
But even that assortment of rarities cannot compare or compete with the 2014 release of The Vitaphone Comedy Collection, Volume Two – Shemp Howard (1933-1937) from the Warner Archive. For starters, it's entirely Shemp. Secondly, it's entirely friggin' Shemp.
Beginning with some of his co-starring roles in shorts wherein the comedy is often as questionable as a skit featuring Victoria Jackson or Brian Doyle-Murray on '80s-era Saturday Night Live, these shot-in-New York wonders soon make way for starring roles, wherein writers bounce Shemp back and forth in order to find an appropriate playmate to bicker with. Among these co-stars are Harry Gribbon, Roscoe Ates, and the oddly-likable-though-it's-painfully-apparent-he-was-a-Stan-Laurel-Buster-Keaton-hybrid, Johnnie Berkes. Some of said shorts are pretty silly, which Shemp reportedly did his best to improve by ad-libbing, bringing out his inner-Moe when he gets slapstick-happy with Mr. Berkes.
But for my money, there is no better combination to be had here than when Shemp is teamed with future Laurel & Hardy co-star, actress/comedienne/dancer Daphne Pollard. Towering in at somewhere around the four-and-a-half-foot mark, the firecracker Ms. Pollard exhibits a natural grace – which is almost weirdly erotic – in her pairings with Mr. Howard. All one need do is take a look at His First Flame, which is, hands down, one of the funniest shorts ever made. The chemistry between Howard and Pollard is dynamic here as Shemp plays a fireman whom the spurned, lovesick ex (Pollard) of a fellow rival snatches up as part of her revenge against the garlic-eating man who snubbed her. The addition of Donald MacBride – the certified master of the slow burn – as the fire chief makes this rarity all the more fantastic, and I would recommend this set just for this short alone.
Of course, I don't have to. The set contains many great examples (mostly the later ones), including the vast majority of a nine-short series based on the Palooka Joe comic strip, wherein Shemp appeared as the titular country bumpkin's feisty manager – and is indeed the highlight of the series. In fact, it was towards the end of the last series that Shemp packed his bags and headed off for greener pastures: though Vitaphone's Palooka series consisted of nine shorts, Shemp only appeared in seven of them (which are all included here) before heading off into the sunset. At least, on the East Coast, that is.
Consisting of 20 shorts in all, The Vitaphone Comedy Collection, Volume Two – Shemp Howard (1933-1937) is presented on two DVD-Rs by the Warner Archive Collection, who present them in chronological order and in their best-surviving condition. Overall, the quality isn't bad at all here in either the video or audio department, and the lack of any extras is of no concern once you realize that, not only is this set entirely friggin' Shemp, but His First Flame is a damn fine example of what Shemp could have done had he been left to his own devices.
Highly recommended.