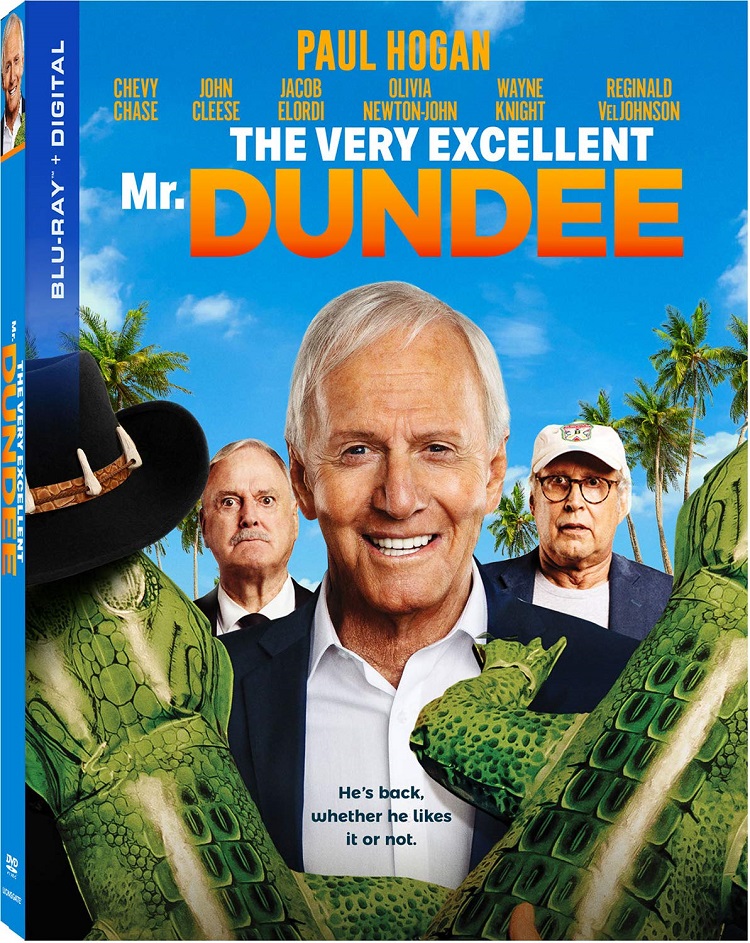 Looking to kill 90 minutes on New Year's Day? Head to Amazon Prime and cue up The Very Excellent Mr. Dundee. I am of course referring to Crocodile Dundee, the character created and portrayed by Paul Hogan in three Crocodile Dundee Films. Yes, there were three. So for the seven of you who have wondered what became of Paul Hogan, the answer comes in the form of The Very Excellent Mr. Dundee. A new film from writers Robert Mond and Dean Murphy, who also directed, that plays out like a long, plodding, contrived episode of Curb Your Enthusiasm with Paul Hogan in the lead role.
The film opens with an exhausting, entertainment show clip fest that provides us with a reminder of why we know the name Paul Hogan, before we finally get to our story. A now 81-year-old Hogan is enjoying a quiet life while trying to stay out of the public eye, despite living in Southern California. Seems a bit contrived, but, ok, let's go with it. When his agent (yes, he still has one) informs him that he is to be knighted for service to comedy, he turns it down. He doesn't want the attention. Well, until his granddaughter finds out about it and shares the news with all her classmates. Grandpa can't disappoint his little koala bear. Unfortunately, Hogan has recently stumbled back into the limelight, and due to some comedic mishaps (generous term), it's not currently a positive glow. He sets out to remedy the situation with the help of his agent (Rachel Carpani) and jocularity ensues. Well, attempts are made. Sigh…it's mildly entertaining.
Hogan still has the charm and subtle wit that he built his career on. Though the timing may have slowed, he is still enjoyable to watch. Combine Hogan with a slew of celebrity appearances by the likes of John Cleese, Chevy Chase, Olivia Newton-John, Reginald VelJohnson, Wayne Knight, and you have a film that you are going to want to enjoy. It's not easy, but you want to like it. Hogan is likable as is the supporting cast, though in some cases it's not clear why they are here. Hello, Newman. The script has some funny bits, but there are some substantial bombs as well. Hogan continues to attend pitch meetings where studios want to revive Crocodile Dundee. Sadly, the cartoon characters pitching to him are too over the top, and though Hogan does his best, the scenes explode.
Recommendation:  A hesitant yes.  I know what I wrote but I can't get past the fact that I enjoyed watching Paul Hogan struggle through this project.  It's as if he knows how bad this is and is looking to us for help.  I wanted to help and so will you.