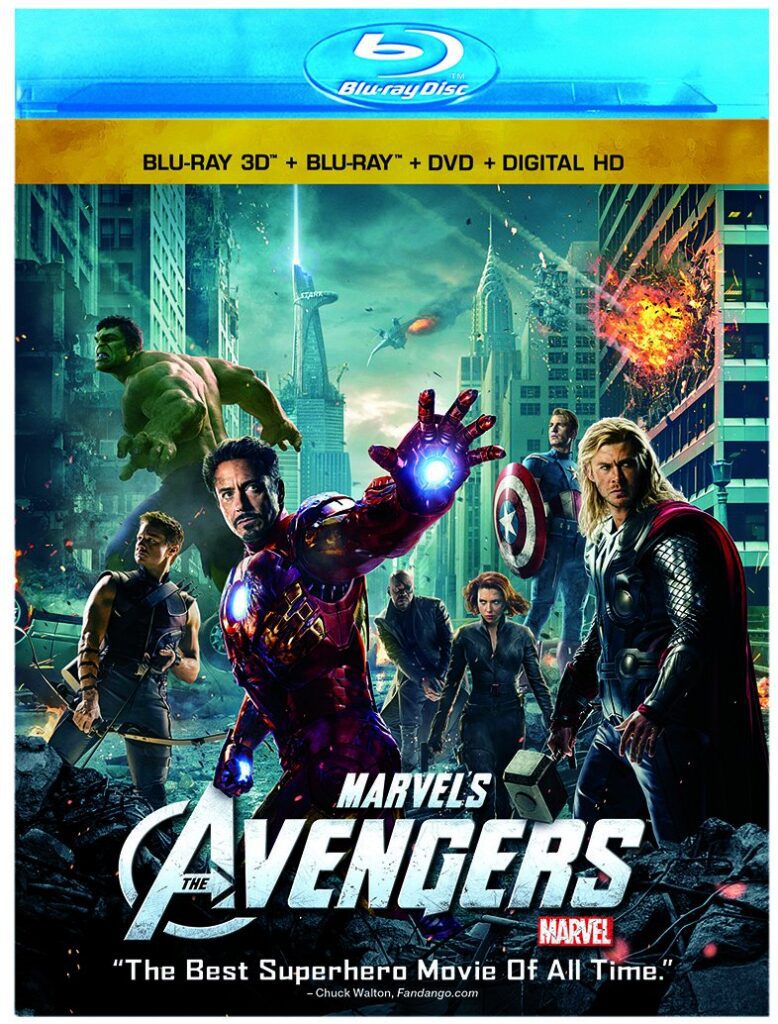 Yes, sitting through six movies over the course of 15 hours could be considered crazy by many people, yet there were many crazy people doing just that as Marvel, Paramount, and theaters throughout the country, presented all five of the superhero films that preceded The Avengers, which then premiered at 12:01 a.m. on May 4th.
With lanyards being issued upon entering the theater, Avengers-themed 3D Glasses handed out, and the marathon held together with big-screen introductions to each film by S.H.I.E.L.D. Agent Nick Coulson (Clark Gregg), the day became an Avenger event, where the audience is made to feel like one of the team.
The day opened with Iron Man (2008), a film that truly showed the mettle of Marvel and Paramount in the making of superhero films. Robert Downey Jr. gives an inspired performance in a film that is fun and action packed.
Up next was The Incredible Hulk (2008). A fun outing primarily due to the intensity of Edward Norton, and the supporting performance of Tim Roth.
With two films down, Iron Man 2 (2010) made for a great time to grab a nap. In a film that fails miserably to live up to the original, Downey Jr. is back, and his character of Tony Stark is dealing with many issues, the least of which is a horribly contrived antagonist in the form of Whiplash as portrayed by Mickey Roarke who just seems lost. The finale battle scene is easy to sleep through which is indicative of how anticlimactic it is.
With the marathon half over, it was time to don the 3D glasses for Thor (2011). Chris Hemsworth does a fine job of bringing the God of Thunder to life in a film that should have been shown right before The Avengers as it serves little purpose other than to introduce us to characters crucial to that film's storyline. In a story (six different writers given credit) that simply gets in its own way trying to explain too much rather than letting Thor deal with being exiled to Earth, the audience gets far too brief enjoyment from the overly slapstick fish-out-of-water scenario.
With the audience hyped up on caffeine and salty snacks, it was time for the first Avenger, Captain America (2011) to burst on the screen. Chris Evans gives a solid performance as super soldier Steve Rogers, but the pre-super-serum CGI character was a bit distracting and the film drags through the middle as both the hero and the audience are kept out of the excitement far too long.
All the films struggled to get over the bar set by Iron Man, but for the most part, they made for a fine day of fun. The question still remained as to whether Joss Whedon could bring all this super power together and meld it into a film that could live up to the hype and keep this audience of cinema super fans on the edge of their crumb-filled, smashed seats for another 148 minutes.
Whedon does not disappoint. The Avengers is all that it should be. Perhaps not all that it could be, but sure to be a huge summer hit simply because it gives the audience exactly what it wants and leaves it wanting more. Whedon excels visually as he know how to milk the most from a scene simply by showing our heroes together. In a story that is simple enough for the youngest of fans to get, yet has enough depth to keep most adults interested, Loki brings an army of aliens to conquer Earth to feed his need for power. Whedon does struggle with comedic timing as his story (written with Zac Penn) generates great laughs, but too many lines following punchlines are lost behind laughter. The cast continues with enjoyable performances though Mark Ruffalo's risky portrayal of Doctor Bruce Banner strays too far from the traditional intensity associated with the character, and thus appears muddled and confused. Cobie Smulders' (How I Met Your Mother) attempt to play a strong and stoic S.H.I.E.L.D. agent is also distracting.
Recommendation: Too late to experience the Marathon in theaters, but could make for a fun weekend before heading out to the theater to see The Avengers. In the new release; Robert Downey Jr's Tony Stark character is the entertainment adhesive the holds the film together, and Whedon knows how to direct towards his strengths. The Avengers will satisfy everyone and makes for a great start to the 2012 summer season.