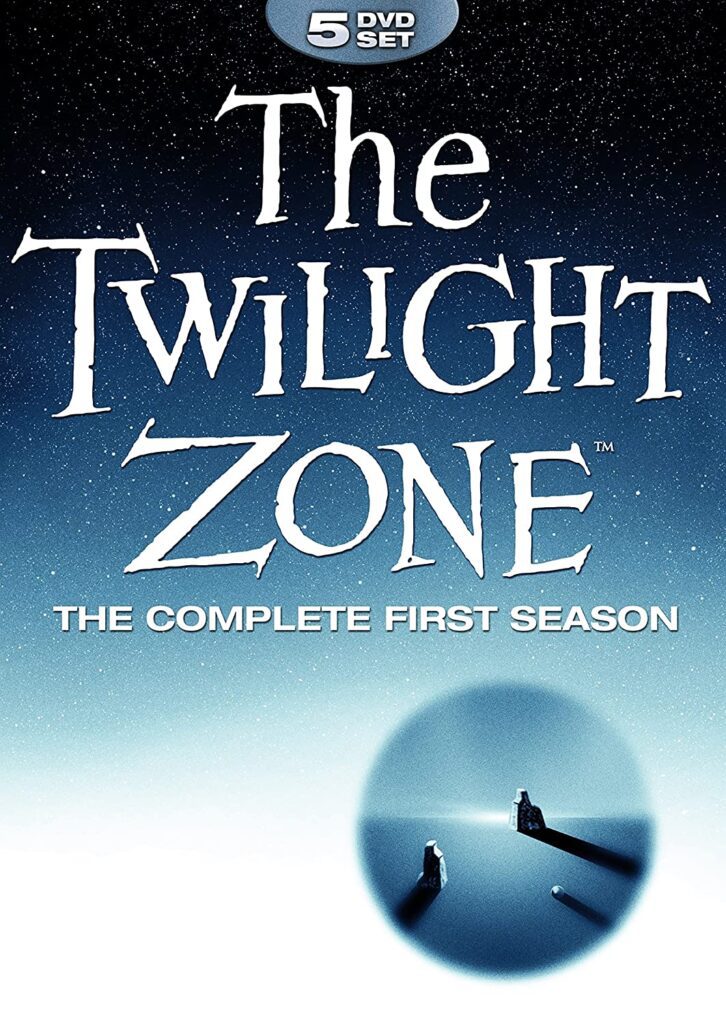 After releasing seasons two through five on DVD, Image Entertainment has just released an episode-only edition of The Twilight Zone: The Complete Series. Greg Barbrick reviewed The Complete Third Season, The Complete Fourth Season, and The Complete Fifth Season for Cinema Sentries, and now that Image has obtained it, we have the opportunity to review The Complete First Season, which presents all 36 episodes on a five-disc set.
Rod Serling had a major breakthrough as a television writer with Patterns in 1955 and followed up the following year with Requiem for a Heavyweight. Frustration from censorship battles led Serling to create his own show where he had creative control. Elements of science fiction and fantasy were incorporated to help lessen the controversial nature of the stories.
Americans first entered The Twilight Zone on October 2, 1959 with "Where Is Everybody?" a question asked by a man (Earl Holliman) with amnesia as he wanders through an uninhabited town. And they continue to revisit to this day as the show remains popular in syndication, especially marathon airings that occur on holidays.
The first season had many notable episodes, such as Burgess Meredith wishing he had "Time Enough at Last" to read, Gig Young who finds himself within "Walking Distance" of his surprisingly unchanged hometown, Inger Stevens running from "The Hitch-Hiker" that follows all of us, and nothing is more scary than when "The Monsters Are Due On Maple Street" because they don't always look like monsters.
Rod Serling did a massive amount of work, writing either the stories or teleplays to 27 of the 36 episodes. Two of those teleplays were based on stories by future writer George Clayton Johnson and two by Richard Matheson, who also wrote three episodes. Four episodes were by Charles Beaumont. Robert Presnell, Jr. was the only other writer of the season with his adaption of John Collier's short story "The Chaser," was written and produced for The Billy Rose Television Theatre in 1951.
In addition to his duties behind the scenes, Serling served as the voice-over narrator. Aside from previewing next week's episode, he only appeared on screen within an episode during a very funny bit in "A World of His Own" where he interacts with the characters. Serling also performs two introductions to the show. Most episodes have:
There is a fifth dimension, beyond that which is known to man. It is a dimension as vast as space and as timeless as infinity. It is the middle ground between light and shadow, between science and superstition, and it lies between the pit of man's fears and the summit of his knowledge. This is the dimension of imagination. It is an area which we call the Twilight Zone.
And some episodes have what I presume is from syndicated versions of the programs:
You're about to enter another dimension, a dimension not only of sight and sound but of mind; a journey into a wondrous land of imagination. Next stop, the Twilight Zone.
The first season earned Rod Serling an Emmy for Outstanding Writing Achievement in Drama and the series won the Hugo Award for Best Dramatic Presentation.
The Twilight Zone: Complete First Season is an outstanding collection of television programs and is highly recommend. If you don't own any of seasons, go ahead and splurge on The Twilight Zone: The Complete Series.