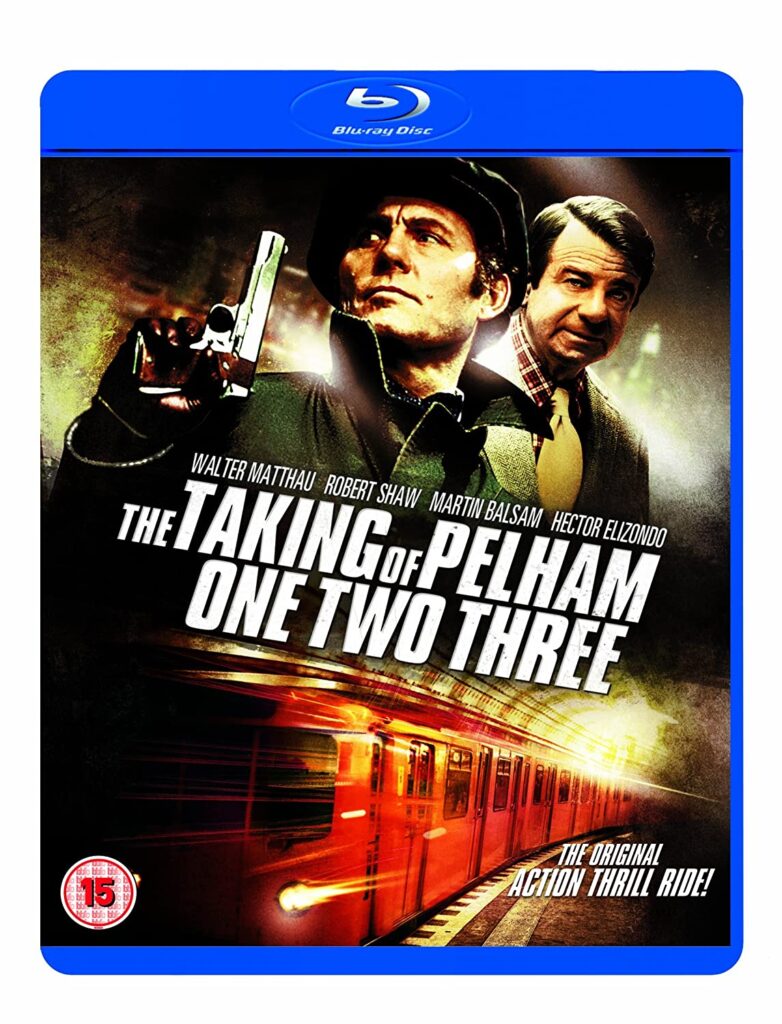 When you look at the cinematic contributions Walter Matthau left behind upon his death in 2000, one tends to commonly think of his roles alongside Jack Lemmon — particularly their comedies like The Odd Couple and Grumpy Old Men. And, while those timeless tales of two men constantly bickering back and forth are remembered for good reason, there's a whole other serious side of acting that Matthau put forth over the years as well. One look at a classic like Charley Varrick should give you an inkling of what Walter was capable of when he didn't clown around — to say nothing of the finale of Charade.
Another straightforward selection from Matthau's résumé was the original film adaptation of the novel by Morton Freedgood (as John Godey), The Taking of Pelham One Two Three. Sure, Walter still delivers most of the film's more humorous dialogue — especially as he humiliates himself in front of a group of visiting Japanese businessmen in the beginning of this 1974 classic — but his performance here as Lt. Garber, New York City's transit authority chief, is nothing short of memorable for its staidness as well.
The story here delivers a riveting caper as four men, all of whom go by nicknames corresponding to the colors of their hats (handles that no doubt inspired the aliases of the thieves in Quentin Tarantino's Reservoir Dogs), seize control of a subway train in New York City. Led by Mr. Blue (Robert Shaw, a year away from being eaten by a great white shark in Steven Spielberg's Jaws), the men take the car and its unfortunate passengers hostage for but one reason: money. They intend to exchange their prisoners for one million dollars in cash. And they're not the least bid worried about executing a captive or two in order to achieve their goal.
Meanwhile, Lt. Garber sits in a panicked subway station, communicating with Mr. Blue via radio – hoping the dastardly criminal will reveal enough information for him to piece together how they intend to make a getaway when they are, in fact, underground. On the ground above, an ailing mayor (Lee Wallace) worries about how paying the pricey ransom will affect his political career (typical), and the police grow increasingly antsy as the zero hour approaches.
Unlike that unrefined Tony Scott remake with John Travolta and Denzel Washington from 2009, The Taking of Pelham One Two Three relies heavily on its own sense of class. This isn't a flashy, CGI-laden popcorn movie with subpar performances and a lack of feeling. Rather, it is a film that possesses every facet of human emotion and a superb selection of supporting actors as well, including Martin Balsam, Hector Elizondo, and Earl Hindman as the bad guys; and Jerry Stiller, James Broderick, Dick O'Neill, and Kenneth McMillan as some of the stressed-out train operators cooped up with Matthau and his awful taste in shirts.
MGM releases yet another catalogue title to Blu-ray with this one — and, while the presentation of this 1080p transfer is a grainy affair (which is probably not MGM's fault, and more attributable to '70s film stock), its color and detail are commendable. In fact, this is hands down the best the movie has ever looked. A DTS-HD Master Audio mono English soundtrack is included here, as are regular mono French and Spanish tracks and optional English (SDH) and French subtitles. Sadly, the only special feature for this release (which doesn't even have a main menu; the movie loops continuously) is a Theatrical Trailer.
Frankly, a retrospective documentary on this crime classic would have been great to see. Hell, I would have even settled for the 1998 TV movie version with Edward James Olmos, Vincent D'Onofrio, and Donnie Wahlberg as an extra. But, I can't look a gift horse in the mouth; this version is still the definitive one.