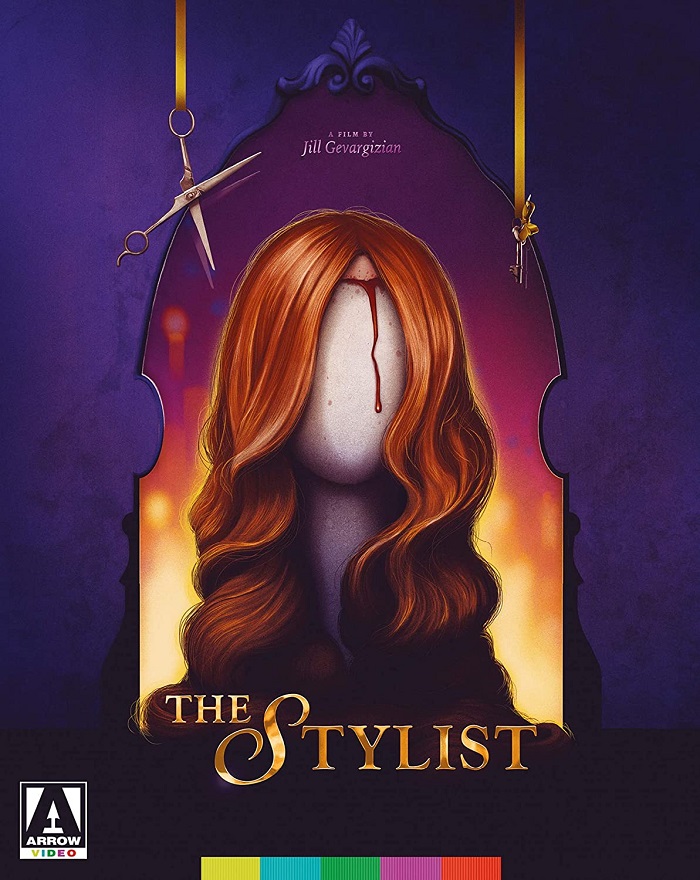 Unfortunately, the film industry still continues to overlook the cinematic accomplishments of females, and that also includes horror movies. In this often maligned genre, the male gaze has always been front and center, meaning that men tend to have a very disjointed view of women. Women in horror have always been made to look perfect at all times; they aren't always well-written or fully fleshed out. Sometimes, they're just there to be naked, killed, and/or rescued by masculinity. However, like many female filmmakers, director Jill Gevargizian is definitely out to change that, especially with her strikingly twisted debut, The Stylist, which is not just about the plight of isolation and social dysfunction from the viewpoint of women, but also that of working women.
On the surface, Claire (Najarra Townsend) seems like a normal woman. She's a quiet, unassuming hair stylist living a lonely and almost unnoticeable existence. But behind her kind eyes lives a world of complete horror. One by one, she murders and scalps her clients, wears their hair, and takes over what she thinks are their personalities. Her already unstable psychology eventually grows to a fever pitch as regular client Olivia (Brea Grant) comes into the picture. She asks Claire to fix her hair for her upcoming wedding, which she at first reluctantly agrees. But, feeling that she is being welcomed and accepted in Olivia's seemingly perfect life, she definitely rises to that challenge. Because of what she thinks is a newfound friendship, she decides to change her ways and stop the murder spree. But when she comes on a little too strong, and Olivia refuses her help, she realizes that maybe she's alone for a deadly reason. In this case, your impulses never really fade away.
So many horror films are just nothing more than filler, blood and guts. They always operate on the same tired clichés and formulas. But The Stylist is not one of those films. It really has something to say about how women are put on a pedestal, and how they are sometimes ignored in the workplace. And the most marginalized of them do not seem to operate in the same spectrum as others. They dream, obsess, and long to be someone else. This obviously connects to 1992's Single White Female, where the fragility of identities eventually somehow lead to murder and mayhem.
As involving and compelling it is, I didn't at first buy that Claire is lonely. She's so beautiful, and with striking red hair. And the fact that her narrative (or backstory) isn't explored enough, doesn't immediately draw us to her. But Townsend's performance (dynamic and dangerously sublime) makes us forget the minor gaps in the film's plot. Despite her scalp collection and creep factor, you feel really sorry for her. There are few horror films that have complex and intriguing characters (e.g. Norman Bates and Annie Wilkes), and I have to say that Townsend's Claire is truly one of them. Genre veteran Grant is also great as the seemingly put together Olivia, whose life looks perfect, but deep down may not be that way. There are other characters (including Gevargizian's cameo as a victim) throughout, but this is really a two-person film, with both Townsend and Grant giving their characters emotional and personal relatability.
As usual, the good people at Arrow have delivered yet another stellar package, one that comes in a wonderful limited edition 2-disc set. It includes a poster, a collector's booklet with a new essay by critic Emma Westwood, and a gallery of location photos.
Not only that, but there are stacked special features such as an audio commentary with Gevargizian and Townsend; exclusive introduction by Gevargizian; The Invisible Woman, an exclusive visual essay by author and critic Alexandra Heller-Nichols; The Stylist – Behind the Scenes, eight featurettes on the film's production with cast and crew interviews; location scouting featurette; outtakes; original Kickstarter video; The Stylist – the original 2016 short film that inspired the film; Pity – a 2016 short film by editor John Pata and Gevargizian, with optional intro by Gevargizian; theatrical & teaser trailers; and image galleries.
As long as there are good stories (like The Stylist) to tell in horror as well as overall, I'm glad men are not the only ones who can tell them. Women have profound things to say on the screen too, and it's way past the time to let them do it. Also, if you need your hair done, just try and do it yourself. Your scalp will thank you and remain attached to your head.