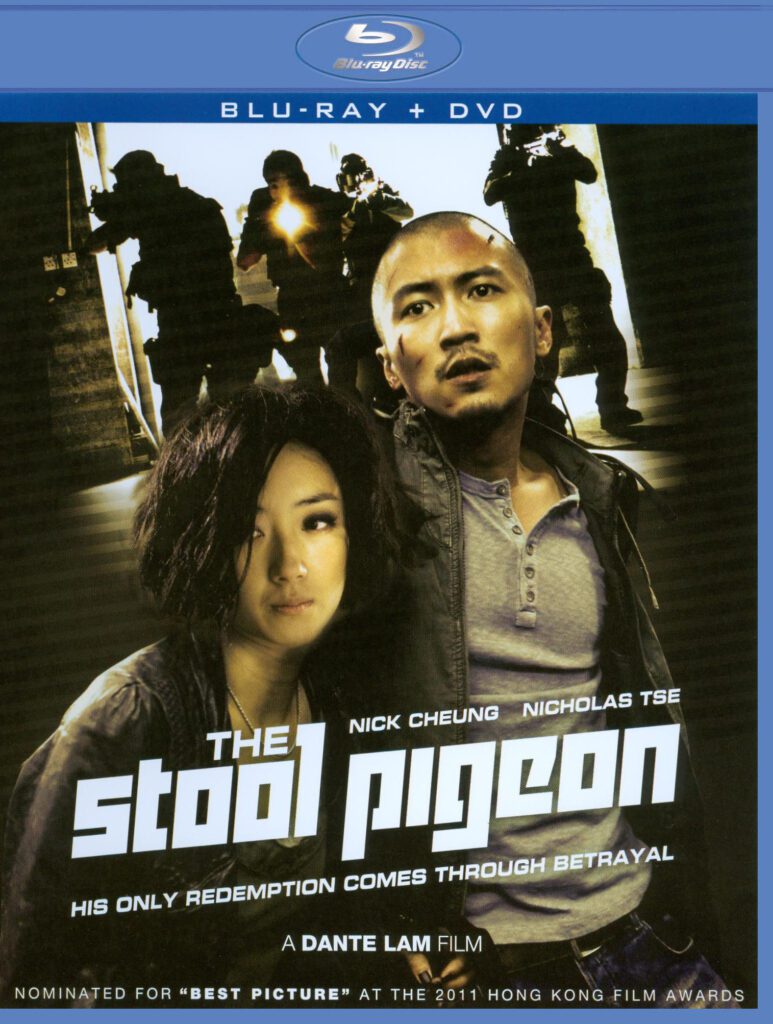 It's rare that a movie can employ that timeless-yet-tired ol' Yuletide tune, "White Christmas," and actually not make you want to throw up. It's also unusual to see a film by Hong Kong filmmaker Dante Lam — the man responsible for such classics as Beast Cops, The Twins Effect (also known as Vampire Effect), and Beast Stalker — to take a step back from his usual motif of infusing his own moving pictures with that certain amount of weird beastliness he typically tends to use. Nevertheless Dante goes on the Lam here from all that horror/fantasy stuff in order to bring us a more traditional action flick.
Sin Yan (2010) aka The Stool Pigeon is a crime drama about Kowloon police detective Don Lee (Nick Cheung) with a tendency to rely on and subsequently exploit police informants (or, "stool pigeons," if you prefer). While such men and women typically make for a good bust, some stoolies wind up getting Lee's head bashed in, rendering him a bit on the paranoid and reclusive side. A year down the road after that misfortune, he finds himself trying to creep into the gang of robber Barbarian (Lu Yi), to wit he uses street racer Ghost (Nicholas Tse) to help him out — an act that may ultimately prove to be the last for both of them.
Crammed with some fine action scenes and car chases (the latter of which are set to "White Christmas" for some reason, but which actually add to the charm), The Stool Pigeon emerges as one of the better HK actioneers I've seen in the last couple of years. Well Go USA's Blu-ray/DVD Combo is a hoot in the A/V department, too, boasting an exemplary 1080p transfer and DTS-HD Master Audio 5.1 audio available in the original Cantonese language or in an English dub (which is really pretty good). There are 2.0 audio options also on hand here, as are optional English subtitles. Special features include several deleted scenes, behind-the-scenes and making-of featurettes, and a couple of trailers.
In short: The Stool Pigeon is a fun one. Check it out.