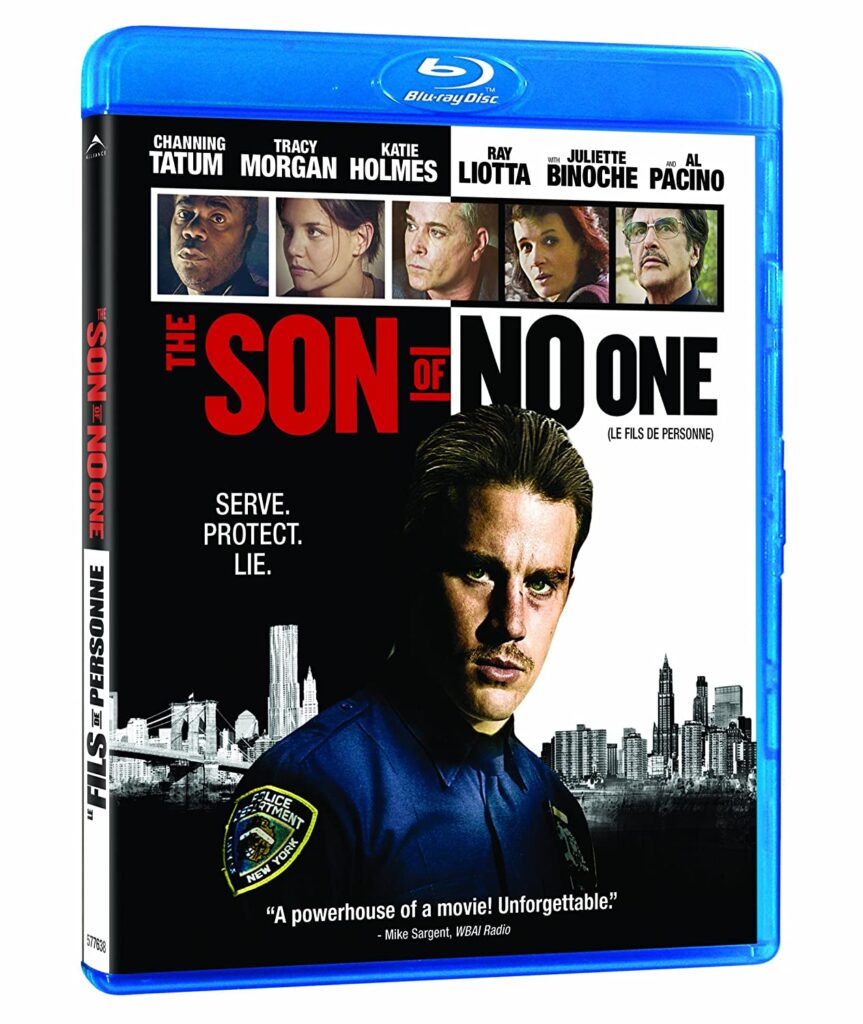 New York City-based filmmaker Dito Montiel teams up once again with Channing Tatum — his star of 2009's Fighting — to bring us another hard-hitting look at life on the wrong side of the tracks in The Son of No One. This time 'round, the rarely animated Tatum takes the lead as a cop in Queens with a troubled past and a nagging wife (Katie Holmes, one of many turn-offs this movie's cast has to offer) and a physically ill daughter at home. While things are hardly 100% kosher for Channing to begin with, his professional and personal lives grow increasingly problematical once a local newspaper begins to publish clues as to his past.
Via flashbacks, Officer Jonathan White (Tatum) is revealed to have killed a junkie in the projects where he grew up — an act of self-defense that he and his friend did their best to cover up, but which have evidently fallen into the hands of someone who apparently wishes him harm. As to whether or not that last bit of information is a spoiler is beyond me, as The Son of No One is about as plain as its lead's range of facial expressions. When more "intricate" plot points are brought into play (e.g. an entire force of corrupt cops, twists that are way too straight for my tastes, etc.), the average viewer will undoubtedly say "Meh, I saw that one coming" — which is really the best way to describe this boring, downer of a flick.
Also starring in this loser are James Ransone plays Tatum's partner, Ray Liotta as his Captain, Tracy Morgan as his childhood pal, and Juliette Binoche as the reporter who posts all the aforementioned clues. A special pat on the back goes to poor Al Pacino, who plays a former police detective in the film. Though most of his contribution to the film is seen in the movie's flashbacks, it's his "present-day" footage that kills me — as he has this crazy elderly Groucho Marx look goin' on. Beauty, Al!
Anchor Bay brings us the lackluster The Son of No One to home video following an extremely limited, vastly unprofitable run at the box office. The video and audio aspects are quite nice, given the film's origins (it wasn't a big-budgeted movie, as you can guess by the cast!), and are definitely the finest facets of this fair feature. In terms of special features, the disc contains an audio commentary with filmmaker Dito Montiel and producer/editor Jake Pushinsky, a number of extended scenes, and the film's theatrical trailer — none of which will add to the aura of the movie. But then, they could have included a free bar of gold with this release and it still would not have made it very interesting.